Drug Companies and Patents: The Games They Play, Essay Example
Pages: 3
Words: 705
Essay
This Essay was written by one of our professional writers.

You are free to use it as an inspiration or a source for your own work.
In the case of pharmaceutical companies, a patent creates a monopoly by preventing competing drug companies from being able to generate generic versions of the drug that has been patented. As a consequence, the company that created the drug is able to be the sole producer and seller of the drug for a designated time period. This monopolistic practice is enhanced by the tendency for pharmaceutical companies to pay their rivals to keep inexpensive generic versions of the drug off of the market after this designated time period has expired. Therefore, companies are generally able to maintain control of the sales of the drugs that they created past the legal limits for this type of control (Wyatt, 2013). As a consequence, the benefits of a patent are able to outlast their intended rights.
In a market when patent protection for a technology runs out, other companies become free to use the initially constructed design with slight modifications. As a consequence, the company that filed the initial patent loses rights to their original design. As a result, many competing companies attempt to take advantage of the expiration of the patent protection because there is a large monetary benefit associated with modifying and selling a previously completed design. Since the company that filed the initial patent no longer has the same rights as they did when they initially created and marketed the drug design, which is a costly process, they find ways to continue to compete. This includes paying competing pharmaceutical companies off to market only more expensive generic brands or to bribe them to not produce a generic at all.
These bribes, known as pay-for-delay actions, have a drastic effect on consumers who end up spending more money on the pharmaceuticals they need. Some generic brands can cost up to 90% less than the name brand product and not having an affordable option available on the market could prove extremely detrimental to the ability for many individuals to acquire the health care they need. According to reports, pay-for-delay agreements can cost Americans up to $3.5 billion per year. This is unfortunate because it creates a disparity between the wealthy and poor. While wealthy citizens will likely be able to access medications despite their label as generic or name brand, impoverished individuals will need to forgo much needed treatment. This is detrimental in terms of economic factors because these individuals often need to become hospitalized to undergo treatment which ends up being covered by taxpayer dollars. Therefore, the pay-for-delay arrangement has a negative impact on a broad range of people, whether this effect is felt directly or indirectly. On the other hand, pay-for-delay actions benefit the producer of the drug who holds the patent because these individuals are able to turn a greater profit for the drugs they create due to holding rights over the product for a longer time than patent law intended. This monopolistic action is beneficial to them because they have little to no competitors after the patent limits have ended thereby enabling them to make the profit that would have been gained by these competing companies.
Because pay-for-delay actions have the potential to harm many different people, they should no longer be allowed. However, these tactics are not currently considered to be illegal although many suits have been taken against them (Federal Trade Commission, 2010). Ultimately, pay-for-delay actions enable pharmaceutical companies to create a monopolistic control over the drugs they have created. While they should be afforded the ability to have sole rights to the product for several years in order to gain a profit for the production of the drug and to offset costs, the expiration of a patent should indicate that affordable options will become available. Companies must continue to be encouraged to make these drugs so that the health of the American population can be promoted, but it must be done in a way that allows the public to access these drugs as well. Ultimately, pay-for-delay tactics prevent the ability for competition to drive the quality of business and the product being provided.
References
Federal Trade Commission. (2010). Pay-for-Delay: How Drug Company Pay-Offs Cost Consumers Billions. Retrieved from             http://www.nytimes.com/2013/06/18/business/supreme-court-says-drug-makers-can-be- suedover-pay-for-delay-deals.html?_r=0
Wyatt E. (2013). Supreme Court Lets Regulators Sue Over Generic Drug Deals. Retrieved from http://www.ftc.gov/os/2010/01/100112payfordelayrpt.pdf
Time is precious
don't waste it!
Get instant essay
writing help!
Plagiarism-free
guarantee
Privacy
guarantee
Secure
checkout
Money back
guarantee
Get a Free E-Book ($50 in value)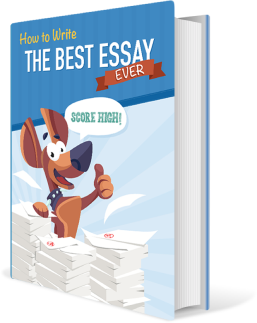 How To Write The Best Essay Ever!