Drug Endemic, Research Paper Example
This Research Paper was written by one of our professional writers.

You are free to use it as an inspiration or a source for your own work.
Drug abuse is on the rise, with many young people in the US losing their lives due to overdoses. According to Ishida, one of the most commonly abused drugs is opioids, mainly because they can be prescribed to relieve pain(21). Heroin is given in the form of pain medications such as oxycodone and hydrocodone. But the potency of these drugs makes them relatively easy to misuse, leading to a rise in the illicit use of fentanyl, which is a synthetic opioid approximately 50 times stronger than heroin.
Opioids
Side effects of opioids in the US include an epidemic of addiction and overdose deaths. An overdose of the drugs can even lead to death. From 199-to 2019, about 247,000 people died because of the overdose linked to opioids. In an attempt to address these problems, legislators and physicians have turned to other medications that may not be addictive. Other solutions are pain-management techniques such as acupuncture and massage therapy as alternatives to opioids. However, these alternatives have their side effects, including the potential for causing pain instead of reducing it.
Withdrawal from opioids can be a difficult experience for those who are addicted. It is often the first step in overcoming opioid addiction and requires various methods to achieve the desired result. It can cause multiple symptoms, including nausea, diarrhea, sweating, and seizures (Kerrigan 20). The longer one uses opioids; the more severe your withdrawal will be. Withdrawal is often the most challenging part of getting clean. The best way to address this problem is through effective and comprehensive treatment.
Heroin
The side effects of using heroin are wide-ranging and can be difficult to deal with. The first time a person uses heroin, also known as shooting up, they may feel a sense of euphoria or rush. The drug causes a surge of dopamine, a chemical that causes a sense of pleasure in the brain. One of the most common side effects of using heroin is dependence on the drug (Vivolo-Kantor et al. 101). When a person is dependent on a drug, their body will experience withdrawal symptoms if they don't use it. Sharing needles during the drug injections may lead to infections or diseases, and in some instances, prolonged use of the drug can cause erectile dysfunction in men and infertility in women.
In 2019, 14000 people died because of a heroin overdose in the United States alone. Withdrawal symptoms may occur when a person weans themselves off of heroin. These symptoms include dizziness, nausea, muscle cramps and chills, sweating, runny nose, vomiting, diarrhea, and anxiety. These symptoms typically peak within the first few days of weaning, then gradually subside over the next few weeks. However, in some cases, withdrawal symptoms can last for months or years.
Fentanyl
The most common side effects of fentanyl include drowsiness, nausea, vomiting, constipation, and itching. In addition, the patient may experience slow or trouble breathing, feeling faint, not being able to talk, feeling sick to the stomach, and not being able to move or control their bladders and bowel movements. The patient may also be sweaty and have goosebumps. This is normal and should go away quickly. Other side effects can be severe and sometimes deadly, like patients being uncontrollable or aggressive.
In 2019, more than 36000 people died due to fentanyl overdose. It is often linked to drugs like heroin to increase euphoric effects (Jannetto 40) illegally. The drug is often accompanied by muscle aches, sweating, and nausea. It is hard to control its impact since it is a street drug. However, the youth should be educated on some of the risk factors. Withdrawing away from the addition can be very hard and harsh, taking months.
Conclusion
Opioids have adverse effects on the body of the victim. Legislation and education on the side effects are needed to reduce the overdoses experienced. It is also essential to have adequate resources to help people affected by the drugs. The statistics are alarming, and many young lives will be lost if no action is taken.
References
Ishida, Julie H., et al. "Substitution of marijuana for opioids in a national survey of US adults." PLoS One 14.10 (2019): e0222577.
Jannetto, Paul J., et al. "The fentanyl epidemic and evolution of fentanyl analogs in the United States and the European Union." Clinical chemistry 65.2 (2019): 242-253.
Kerrigan, Sarah, and Bruce A. Goldberger. "Opioids." Principles of forensic toxicology. Springer, Cham, 2020. 347-369.
Vivolo-Kantor, Alana Marie, et al. "Suspected heroin overdoses in US emergency departments, 2017–2018." American Journal of Public Health 109.7 (2019): 1022-1024.
Stuck with your Research Paper?
Get in touch with one of our experts for instant help!
Messenger
Live chat
Time is precious
don't waste it!
Get instant essay
writing help!
Plagiarism-free
guarantee
Privacy
guarantee
Secure
checkout
Money back
guarantee
Get a Free E-Book ($50 in value)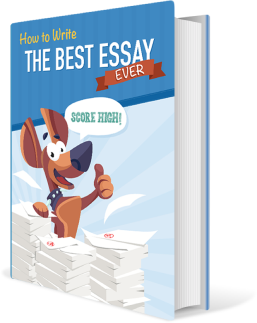 How To Write The Best Essay Ever!