Dystopian Literature, Research Paper Example
This Research Paper was written by one of our professional writers.

You are free to use it as an inspiration or a source for your own work.
Although the antagonist of a story is often portrayed by an individual or group of villains, dystopian literature governs that society itself is the antagonist. This does not necessarily suggest that all citizens within a dystopian society are antagonist themselves. In fact, citizens of a dystopian society—in particular the lower class of the hierarchy or those under the regime—do not even realize they are living in a dystopian society. (Wheeler)What makes society the antagonist but not the citizens within to society is the concept that a form of government or authority has established the dystopian society to maintain control over the citizens. This would make the citizens within dystopian society victims, to the dystopian society which is headed by some form of regime. (Adams)
Utopian literature portrays a futuristic scenario where science and technology have evolved human civilization to a positive and desired point of innovation. For example, a world in the future where medical research has rendered all forms of disease non-existent. (Chung) Dystopian literature however, portrays the opposite. The same scenario of a future without diseases can be used in a dystopian story. However, dystopian literature would lean such a scientific benefit away from the lower society where only those in the regime would have the privilege of this innovation. The majority of the citizens under the regime—usually an overpopulated class of citizens—would be left to continue to suffer the horrors of disease. Control, manipulation, and authority over society are the regimes primary desire. Such power is usually maintained by persuading the citizens of the dystopian society that the life they currently live, despite how harsh it may appear to the audience, is completely normal or even perfect. The citizens may go as far as to believe that individuality or acting outside of conformity is a negative thing, and should be avoided. (Chung)
A protagonist may rise against the dystopian society in a number of ways. Most commonly, a citizen living under the regime will start to view life differently than everybody else. While the majority of citizens feel as if they are living normally or even comfortably, the protagonist believes something is wrong and that life should be better than what it is within the dystopian society. (Adams) This protagonist will progressively question the standards of society, conformity, and suggests that there is a better dignified way of life that can be obtained. Either citizens of the dystopian society will agree and join the protagonist, or they act reluctant of the protagonist's plans and ideas. After the citizens make their decision of whether they want to remain conformed under the regime or go along with the protagonist's ideas, anybody on board with the protagonist will either attempt to overthrow the regime or escape it. (Chung)
Dystopian literature is not to be confused with apocalyptic. In apocalyptic, the world has simple gone to waste for whatever reason. Any remaining survivors are trying to sustain humanity and rebuild society with what little they have left. An apocalyptic scenario can take on a number of chaotic causes. (Tsoumbakos) AMC's contemporary television series The Walking Dead presents a group of survivors trying to sustain humanity after a biological outbreak has mutated the majority of the population into senseless cannibals. However, this fails to be dystopian because there is no regime or authority the survivors must conform to. Apocalyptic literature impels sustainability while dystopian literature impels escape or revolution.
The 2012 motion picture The Hunger Games presents a form of dystopian society. The plot follows protagonist Katniss Everdeen whom is living in the futuristic nation of Panem. Panem is the dystopian society headed by a totalitarian government that has divided the general population into twelve districts which they maintain control over. While the citizens of the twelve districts live laborious lives with limited sources of rations and heightened constraints on free will, the regime of the government live glamorous, wealthy, and privileged lives. Life among the general population is accepted as the norm as very few dare to rebel in fear of punishment.
For the sake of their own entertainment and as a ploy to give hope of a better life to the vast majority of the citizens in the twelve districts, the government conducts the annual Hunger Games event. In this event, two citizens are selected from each district to compete in a survival of the fittest battle with each other until only one citizen is left standing. Although the winner of the Hunger Games event wins all of the wealth, fame, and privileges of government officers, many citizens are reluctant to participate in fear of the danger and fatalities that occur in the event.
Katniss Everdeen volunteers herself as the female tribute for district twelve for the annual Hunger Games to prevent her younger sister of having to go through with it, whom was originally selected. Katniss, along with male tribute Peeta Mellark, reluctantly enter the Hunger Games with the initial intent of survival. Although the initial rule was that there would only be a sole survivor, the rules were changed in the progression of the Hunger Games stating that there may be two survivors of a common district. When Katniss and Peeta were the last remaining survivors, the rules were once again diverted back to only allowing for a sole survivor. Reluctant to fight each other, Katniss and Peeta opted to kill themselves leaving no survivor as an act of rebellion against the government. As they were about to execute themselves, the government grew worrisome and allowed both of them to win the Hunger Games title.
What makes this storyline of dystopian nature is it meets common criteria for it. A futuristic society has become the antagonist in deluding its' citizens of human rights as a protagonists rises in an act of rebellion against the regime. (Adams) Similar films to illustrate this concept. The 2011 motion picture In Time takes place in the year 2169 where money no longer exists and time has become the universal currency. The world became overpopulated and as a way to control it, the government utilized technology to biologically manipulate human DNA into decommissioning—or killing—a person once they reach the age of 25. A person may live past 25 but only if they hold more time currency on their life line. Only the wealthy and politically powerful citizens of dystopian city New Greenwich hold enough time to live for millenniums as they don't age physically past 25 making them virtually immortal. Citizens of the general population must work laboriously for time currency equivalent to what nickels and dimes are today if they wish to live past 25.
Will Salas of general population working for minutes, crosses paths with the wealthy Henry Hamilton. Henry reveals to Will that there is enough time in the world for everyone to live a long life and that New Greenwich hoards all of it so that only they may live forever. Suicidal, Henry grants Will the rest of his time which is over a century. Will opts to use his gift from Henry to infiltrate New Greenwich and tear down their regime.
This film is very much like The Hunger Games plot in many ways. Both present dystopian societies as the antagonist with a rebellious protagonist to revive human rights, equal opportunity, and free will. The only major difference with these two plots is how the protagonist was induced. (Adams) Katniss was induced as the protagonist out of independent emotions and adequate knowledge of the dystopian society. She also did not realize that she would rebel until the opportunity presented itself; rebellion was not her initial intent. Contrasting, Will had no knowledge of New Greenwich until he learned of it from Henry whom was a former citizen of the regime. When Will was given the ample time from Henry, he made it a point to rebel and it was his initial plan.
The concept of culture being vilified falls under a narrow spectrum. Although vilification might be subject to interpretation, to common idea of culture being vilified occurs when human rights are taken away by a greater power. Human rights are taken away from convicted criminals when they are incarcerated into prison for breaking the law. However, this concept governs that these criminals are being punished for a crime they committed. It is vilification in culture when human rights are taken away for the primary purpose of personal gain by the greater power, even if those humans have committed no crime. (Chung)
On the other side of the spectrum, the law itself may dictate if society has been vilified. Citizens in The Hunger Games are punished for breaking the law; a law which allows them no human rights in the first place. However, equal opportunity plays a major factor as well. In contemporary America, the law allows all citizens equal opportunity to be successful without constraints on human rights. The citizens in The Hunger Games and In Time never had such an equal opportunity. Instead, they had to rebel against their respective governments for it. Over analyzing the idea of a culture becoming vilified can become complex, but the simple common reasoning is when human rights, free will, and equal opportunity are stripped from the general population by a higher regime in a desire for power and wealth. (Chung)
References
Adams, John Joseph. Dystopian Fiction: An Introduction. 11 April 2011. 31 March 2015 <http://www.tor.com/blogs/2011/04/dystopian-fiction-an-introduction>.
Chung, Terri. Dystopian Literature Primer. 2015. 31 March 2015 <http://facweb.northseattle.edu/jclapp/Children%27s%20Literature/Discussion%20Questions/Dystopias%20Characteristics.htm>.
Tsoumbakos, Rachel. What is the Difference Between 'Dystopia', 'Apocalyptic', and 'Post-Apocalyptic' Novels? 12 December 2012. 31 March 2015 <https://racheltsoumbakos.wordpress.com/2012/12/12/what-is-the-difference-between-dystopia-apocalyptic-and-post-apocalyptic-novels/>.
Wheeler, Dr. Kip. Literary Terms and Definitions. 5 March 2015. 31 March 2015 <https://web.cn.edu/kwheeler/lit_terms_D.html>.
Stuck with your Research Paper?
Get in touch with one of our experts for instant help!
Messenger
Live chat
Time is precious
don't waste it!
Get instant essay
writing help!
Plagiarism-free
guarantee
Privacy
guarantee
Secure
checkout
Money back
guarantee
Get a Free E-Book ($50 in value)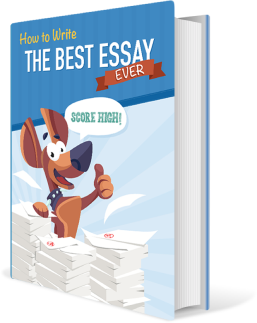 How To Write The Best Essay Ever!