E-Commerce Security and Payment Systems, Research Paper Example
This Research Paper was written by one of our professional writers.

You are free to use it as an inspiration or a source for your own work.
There are several signs of a website being hacked. Hackers can cause harm for both the customers and the company. One of the most visible methods of hacking is breaking into the database and creating a DOS attack: denial of service. In this case, some of the functions of the website would not be working, as the source code of the web page would have been accessed by hackers. Black hat hackers, however, use back door access to gain information about customers, and steal data. Any unusual activity on the website, abnormal functions, and behavior of software would indicate that the site was hacked. While most servers are nowadays using security software and firewalls, it is still possible for hackers to gain access to the site through a back door. By installing a software (malware or spyware) on the site, the hackers can get information, such as customer data, revenue sources, and company procedures. This can lead to identity theft, security breach, and – eventually – a court case against the company that failed to protect customers.
Denial of service attacks can cause the overloading of the server where the site is stored, by sending a large number of requests to pages. Eventually, the server will stop functioning, and the site goes offline. Apart from the damage caused by hackers in revenues, as the site would not make money while it is down, the loss of reputation is another great issue to consider. When customers visiting the site to make a purchase and see that it is not operating, and is not under maintenance, they would leave and seek other retailers online. The customer that left the company because of the DOS attack is less likely to return, and less likely to trust the website again. Making sure that firewalls are fully functional, and security software are up to date can help eliminate the risk of DOS attacks. At the same time, monitoring traffic, customer behavior, and requests can identify the problem in time.
Sniffing website traffic is another method used by hackers to get information about the company and its customers. This hacking method impacts users' privacy, and can lead to the public release of confidential information. To avoid this, updated and advanced security software needs to be designed and monitored.  Risk assessment on all newly installed and utilized software needs to be completed.
Insider attacks can also happen, and they can damage the reputation and financial health of the organization. As some employees would have high security clearance and access to installation files, backup features, it is important that all employees, software developers, hosting company employees, and managers are vetted in order to ensure that no insider attacks occur. A system that tracks user behavior and actions is also useful to preventing insider attacks.
As a conclusion, hacking does not only cause damage to the site, but can put a web store out of business. If customer data is compromised and shared with third party, and the public finds out about this, for example, the reputation loss can lead to long term financial struggles that the company might not survive.
Social Marketing
Social marketing is one of the most advanced methods utilized by companies today. Facebook is tracking people's interest, preferences, and demographics, in order to tailor the advertising to their profile. In recent years, marketing through "like" pages has become the next big marketing method, and it has created several success stories online.
Recently, I have been searching for some Nike shoes online, and found a Facebook page called "Nike Shoes". The page was clear, and featured some of the latest models. I would not say that I visited the page to buy something on Facebook, but to get inspiration for my next shoe. I knew that the Nike.com site existed, and had some of the main models, but wanted to see more. I was looking for user-generated content and customer insights about different shoes to make a decision. This way, I only used Facebook as a review site, instead of an online shop. The article on page 335 states that the main problem of Facebook is that it is good for engaging with customers, but it is not providing measurable, long term results. Indeed, I was already a fan of Nike, and all my previous sneakers were from the same company. However, after checking the page, I have found that the company running it did not have a physical address, therefore, I decided that I would take a risk by visiting the links sent in. I have heard a lot about people selling fake Nikes online, on eBay, and other sites, manufactured in China, and some as a third shift product, made of the same materials, but not for the same standards. I believe that credibility is one of the most important assets of a website or a page, therefore, I navigated away from this site, to find the official Nike page. This did not satisfy me, either.
The official Nike site did not have what I was looking for: promotions and discount codes. In the world of social media, one would expect companies to compete for their attention, and I found that Nike did not fully utilize their potential using Facebook as a customer portal. While it was full of branded articles, it did not have the information on products that I needed to choose my next sneaker. As I already knew that the Nike.com website did not have much user-generated content, and reviews, I headed to the Footlocker page on Facebook, to see if there are any offers. I found some good quality images and review on the social media page, and the prices were put on by customers, so I did not have to browse through the whole collection. The site also provided information about when the new model would arrive in the stores, and I was happy with the content. I really liked the detailed review of the LeBron shoe on the page, and decided to buy that model in the next few weeks. This shows that effective, informative social media pages can influence customer behavior.
Marketing Communication Tools
I browsed the internet for 15 minutes, performing a Google search for "yoga pants". I recently joined a class, and found that having comfortable clothing is essential for making the most out of yoga. I was looking through various websites and online stores, until I came across two  sites: yogamatters.com and Forever21.com. Below I will review my experience and the effectiveness of the two sites' marketing communication.
Yogamatters.com had a simple layout, with very little graphics and a small navigation bar on the left.overcompensate The headline of the company was not very visible: "serving your yoga journey". Overall, the site was not particularly interesting or attractive. In the Women's yoga pants category, only small images with short titles were displayed next to each other, and one had to click on the small image to get more information. There was a badge on the top of the page linking to "latest offers", but it was not relevant to my search, as it only had broad categories. There was only a small "share" button on the site, under the images, not enough to create customer engagement. The images were not in the most effective order, as the first page results were only single color pants in basic style, and there was nothing inspirational about the images. The category description of the page was short, and did not engage with customers: "Great selection of women's yoga pants and leggings. Prana yoga pants, Onzie yoga pants Asquith yoga pants and leggings". My impression of the site was that it was more about self-service supermarket than selling a lifestyle and connecting with customers. Further, after clicking on a yoga pant (legging style), I found that there was little information about the product, and it was only available in XS size. As the site did not offer search based on size, color, style, or fit, I decided that clicking on another product might result in the same disappointment, so I left.
Next, I visited the Forever21 website, which was more attractive. It had a clear top navigation, large enough images on the main site, and a promotion message to provide me with a reason to stay: "free shipping over $50". I liked that the shop used models to show how the leggings and pants looked like with different outfits. The website of Forever21 was clearly designed with the customer in mind, as it allowed me to filter results by size. This way, I could review the pants that were available in my size. The website had various offers, such as "style deal", and it also told me about the most popular outfits. I was able to sort results by price, and several customization options appeared on the left hand side, such as trending now, branded shop, online exclusives, and style deals. Once clicking on the category, the website informed me that there was a current promotion providing an extra 30 percent off accessories and free shipping, which got me interested. The shop also had a link to the budget "American dream" collection, featuring accessories, shoes, and bags at a low price.
Even though I visited the site to look for yoga pants, I fell in love with the American Flag top, a web exclusive. The large image on site had all the details on I needed, and there was a link to the size chart. Multiple images were provided, and the site clearly made use of online marketing communication, such as social media sharing of the image, Tweets, Facebook shares, and Google recommendations. Reviews were featured on all products, and discreetly placed on the bottom of the page, there were links to all social media accounts, such as Facebook, Twitter, Google, YouTube, Pinterest, and Instagram. There was also a sign up button, but the site did not provide me with enough reason to hand over my email address. If they promised exclusive promotion codes, I might have considered it. Overall, the online marketing communication of Forever21 is more effective, as it makes use of social media, and has designed its site to help customers find the right deal.
Stuck with your Research Paper?
Get in touch with one of our experts for instant help!
Messenger
Live chat
Time is precious
don't waste it!
Get instant essay
writing help!
Plagiarism-free
guarantee
Privacy
guarantee
Secure
checkout
Money back
guarantee
Get a Free E-Book ($50 in value)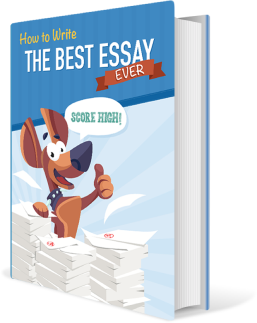 How To Write The Best Essay Ever!