Eastern Tales, Essay Example
Pages: 4
Words: 1034
Essay
This Essay was written by one of our professional writers.

You are free to use it as an inspiration or a source for your own work.
The story revolves around a young man, names Sadik Beg as mentioned in the Eastern Tales 2008. This modest, young man belonged to a pious family, with wisdom and courage, however, with no property or assets. Sadik Beg belonged to a descent family, and observing that, the latter proposed to get him married to his daughter, Hooseinee, who was a very beautiful and tough lady. It is usually believed in the eastern culture that man is superior to woman, and woman is observed as the home maker, by staying home, doing household chores and taking care of the kids. The marriage took place and the couple started their new life. Socially, Sadik's friends had warned him of the consequences associated with the lady's hot temper, but Sadik did not care about it. His closest friend when inquired about the entire situation, then Sadiq revealed the secret that how he managed to put an impression on his wife, and made her realize his importance. By showing his temper on the poor cat, Sadiq Beg succeeded in creating fear and astonishment in his wife. Thus, this was a clear example of a stereotype, as eastern men show off their masculinity on eastern women and tries to keep them under their nose.
Sadiq Beg's friend, Merdek, heard his story and tried to imitate his friend. Middle-Eastern men get inspired by their friends, which exactly what Merdek tried to do; however, the situation changed to contrary of what was expected. After receiving a sprawl by his wife on the head, he realized that imitation also requires sensibility. Merdek should have killed the cat on the wedding day, in order to impress his wife and get her to be an obedient wife.
In the City of the Demons, there were three characters, the Hebrew Rabbi, named Jochonan, a stranger who was a Demon, and his lovely wife, Rebecca. The Story revolves around Jochonan, who was well-known for his misery, and immense love for gold. He was considered the wisest men of the entire Cairo, Egypt. He used to exercise the solemn offices which held significant importance to him and the people. Jochonan met the Demon stranger, who asked for his assistance to cure the Demon's child. Even though Jochonan was a miser, he was a God-fearing person, and gave a helping hand to the Demon. The main character, Jochonan, had piety and so did the Demon (Mazikin) as well. When Jochonan met the Demon's wife, he was startled by her beauty. Similarly, the lady had a good heart as well, as she warned Jochonan of the Demon's intentions, and thus, revealed the secret of escape from the Demon's mansion. Amongst the two tales, women have portrayed one of the most interesting characters. Hooseinee, in "Sadiq Beg", appeared to be the most beautiful and strict women; only after seeing the real colors of her husband, turned docile and very considerate towards him. In the City of the Demons, the Demon's wife named, Rebecca, demonstrates similarities to Hooseinee as well. Women in the Middle East is considered to be obedient to her husband, represent herself as a mother, sister, daughter, an overall model of kindness, love, sincerity and hospitality. In the City of Demons, Rebecca had helped Jochonan by revealing him the secret to escape, and to let Jochonan live freely in his hometown, not in the Demon's custody. Jochonan listened to the lady and guided himself on the right track. Since, Jochonan followed his instinct, and showed perseverance with wisdom, he succeeded in getting home not only safe and sound, as well as became an entirely different person. He started caring for the poor, and gave away his gold and wealth to the poor.
The story of the Prince and the Lions is an eye-opener tale for those who try to escape from their work and responsibilities, in order to avoid difficult encounters and trials. The young man, named Azgid, was a Prince, of the great city of East, where he faced the most astonishing and intriguing endeavor of his life—facing the lions. In order to prove his bravery and strength to render the crown, he had to face the lions. The journey Azgid chose took him to various cities where he faced numerous challenges, and coincidentally, at every step of his journey, he is faced with events to meet lions, in order to prove his masculinity. It is being argued that the three tales consist of some lessons. The story of "Sadiq Beg" demonstrates the social morals that if a person is pious, brave and honest, does not prove that he cannot change his wife's mood. Secondly, Merdek, Sadiq's friend, tried to imitate Sadiq's technique in order to get his wife's obedience. However, he did not succeed in making his wife an obedient one, as it takes brains to imitate someone's technique to change things.
The man named Jochonan, in the City of Demons had learnt his lesson from being a miser and unhelpful to people to be generous and considerate towards the poor and needy. The greed for money and gold got pale for Jochonan, when his escape from the Demon's city seemed impossible, so he abandoned the desire for gold and accepted what was meant for him. It also teaches its readers that love can change even Demons, just like the Mazikin was inspired by the beautiful Rebecca, and became loving towards her and the child.
The character of the Prince in the Story of Prince and the lion was faced with the fear of lions, as being the ferocious and wild animals, which compelled him to abandon the palace and reside elsewhere; despite his journey, he was repeatedly encountered by similar situations, which means to face the lions, one way or the other. This tale teaches its readers lessons that never give up or try to escape from your fears, as a person is always stronger than his fears.
These interesting eastern tales reveals many ideals and cultural and social traditions such as obedience towards husband, men appears to be the Prince and their bravery matters in terms of running estates, as well as facing the battlefield.
References
Eastern Tales By Many Story Tellers. The Chandos Classics, (2008). Web. 23rd April. 2012. <http://www.gutenberg.org/files/26358/26358-h/26358-h.htm#Sadik_Beg>.
Time is precious
don't waste it!
Get instant essay
writing help!
Plagiarism-free
guarantee
Privacy
guarantee
Secure
checkout
Money back
guarantee
Get a Free E-Book ($50 in value)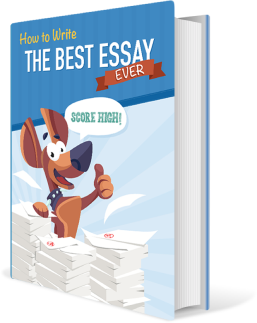 How To Write The Best Essay Ever!