Effective Organizations Information, Research Paper Example
This Research Paper was written by one of our professional writers.

You are free to use it as an inspiration or a source for your own work.
Integrating IT agenda and organizational strategies remains to be inevitable since enterprise architecture provides the IT-enabled conduit that enables senior managers to convert strategic interventions into value-adding actions (Hulme, 2012).   It is evident that industries are reshaping the trends that tend to elevate information technology, from merely operational level to strategic level.
Awareness of the importance of IT's in organizational management has rendered fear of losing competiveness, consequently organizations have ended up overinvesting in IT and loosing the clear understanding and expectation as to the intended outcomes. However, it is imperative to define an explicit, tangible and focused business-driven approach towards IT in order to realize full organizational performance and productivity (Laney, 2012). Empirical research have identified a gap in IT management consultancy which is viewed by senior executives as one of the three growth barriers. Paradoxically, some senior executive do not regard IT as one of the top growth enablers especially in the early conceptual or strategic stages.
Research has also proved that senior executives and IT professionals do not prioritize the importance and necessity of fronting IT on CEO agendas. Senior executives put more emphasis on a variety of operational and strategic topics that directly appertains managing cost drivers and exploring new revenue sources. Few CEOs get focused on the dynamic rapid changes occurring in the complex IT systems thus only a few organizations are aligned with the current business model that are strategically potential and valuable in new technological implementation. The unfortunate issue is that IT is not accredited its role as a strategic priority, as evidenced by inadequate IT implementation and outcomes in many organizations. The puzzle surrounding competitive pressures and the recent recession are demanding for elaborate modalities of strategic positioning in IT in order to gear up towards competitive strategies and achieve higher returns on investment from IT implementation.
To overcome this dilemma, organizations must reconsider to approach IT from the perspective of enterprise architecture and enterprise architects, who can adequately manage its strategic value and potential. Enterprise architecture is defined by The Institute for Enterprise Architecture Developments as a complete expression of the enterprise, a master plan which acts as a collaboration force between features of business planning like goals, visions, strategies and governance principles. IEAD also defines Enterprise architecture as aspects of business operations like business terms, organization structures, processes, and data, aspects of automation like information systems and databases and the enhancing technological infrastructure of the business like computers, operating systems, and networks. Thus enterprise architecture is prorogated to integrate and line up strategic business essentials with business operations and information technology. Enterprise architecture surpasses an organizational blueprint that formalizes key enterprise structures but can be better defined as a change and transformational framework aimed at providing resilience architecture for change management in the advent of uncertainty.
Enterprise architecture thus drifts its perspective and impact from the IT reservoir to the organizational space by underpinning and supporting the options of senior decision-makers and transforms into a framework for delivering strategic objectives (Soares, 2011). Enterprise architecture can be further understood as an integrated service delivery model to steer technology potential and deliver value through a wholesome business change and as an enterprise core to make parallel roles, interests, and contributions of stakeholders in the processes of change.
Enterprise architects play the role of partnering with senior executives, decoding the CEO's agenda and how IT aligns into an organization. Enterprise architects are enterprise designers who take advantage of IT efficiency, effectiveness and change potential to link with strategic objectives and operational delivery. Enterprise architecture is the process of gaining increased attention through conceptualizing and applying the link between IT and business strategy.
Enterprise architecture assists to operate business models, improve the design quality and effectiveness of strategic implementation processes. Enterprise architecture demands attention, owing to the disconnect that exists between strategy formulation and execution. Enterprise architecture can provide the bridge that enables senior management to convert strategic programs into value-adding actions.
In order for a company to become a truly IT compliant it is vital to integrate the customer's expectations and the proximity towards meeting the expectations basing on performance. The puzzle surrounding IT efficiency is openly and intensively discussed among IT executives for the purpose of exploring cost in relation to credible third-party providers. The expense analysis assessments, provides valuable insights through comparing operations to peer organizations which is a vital part of the IT dashboard (Egelstaff  & Marilyn, 2013). After Measuring and analyzing IT efficiency organizations are in a better position demonstrate if IT is achieving the desired objectives from a resource and cost perspective.
A large portion of U.S.-based businesses admitted that they could not operate without interventions of IT; the statistics reveal that IT is critical and indispensable owing to the nature of doing business today. For instance, the health sector has identified IT as a fundamental component towards lowering the costs and improving the quality of healthcare. The size of the healthcare body surpasses the resources available to integrate IT wholesomely, and owing to the general economy and pressure on medical expense (Silic & Andrea, 2013). Efficiency versus effectiveness is not a dominant subject within IT organizations but they generally configure more of their efforts on money making ventures.
IT organizations have taken on a more strategic role within their companies, intended to keep corporate budgets afloat through balancing the needs and desires of users within a limited budget. In a nutshell efficiency measures if things are done the right way, while effectiveness determines if the right things are being done, therefore in order measure efficiency, IT organizations compares their data with outsourced data (Khatri& Carol, 2010). The trends within the IT organization is a means to measure effectiveness, thus the executives, internal customers and users of the IT services are a vital primary sources for measuring effectiveness.
The ultimate responsibility of IT organizations is to shows how well IT is performing for their users within the organization to determine effectiveness. To improve effectiveness, IT organizations should focus on how to assist other businesses attain their objectives by getting closer to their customers, and explore practical and effective solutions (Reeves & Rita, 2013). To determine effectiveness, it calls for looking inside the company to determine how well IT is serving internal customers, and demands approaching effectiveness basing five perceived values surrounding key components of IT delivery. These values include governance, project delivery, support and maintenance, availability and innovation. An effective IT organization must be keen on each of these components in order to offer effective service and must understand the sentiments of the internal consumers within their company.
References
Egelstaff, R., & Marilyn, W., (2013). "Data Governance Frameworks and Change Management." Studies in Health Technology and Informatics 193, 108–119.
Hulme, T., (2012).  "Information Governance: Sharing the IBM Approach." Business Information Review 29, no. 2, 99–104.
Khatri, V. & Carol, V. B., (2010). "Designing Data Governance." Commun. ACM 53, no. 1 148–152.
Laney, D., (2012). "The Birth of Infonomics, the New Economics of Information." Gartner, October 2012.
Reeves, M. G. & Rita, B., (2013). "Developing a Data Governance Model in Health Care." Healthcare Financial Management: Journal of the Healthcare Financial Management Association 67, no. 2, 82–86.
Silic, M. & Andrea, B., (2013). "Factors Impacting Information Governance in the Mobile Device Dual-Use Context." Records Management Journal 23, no. 2 73–89.
Soares, S., (2011). "Selling Information Governance to the Business: Best Practices by Industry and Job press Function." MC. Weill, Peter, and Jeanne Ross. "IT Governance: How Top Performers Manage IT DecisionRights for Superior Results." Harvard Business Review Press, 2004
Stuck with your Research Paper?
Get in touch with one of our experts for instant help!
Messenger
Live chat
Time is precious
don't waste it!
Get instant essay
writing help!
Plagiarism-free
guarantee
Privacy
guarantee
Secure
checkout
Money back
guarantee
Get a Free E-Book ($50 in value)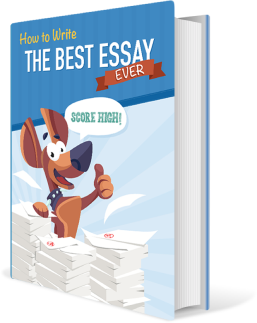 How To Write The Best Essay Ever!