Effects of Child Sexual Abuse on Victims, Essay Example
Pages: 6
Words: 1780
Essay
This Essay was written by one of our professional writers.

You are free to use it as an inspiration or a source for your own work.
Introduction
It may seem unnecessary to argue that child abuse is a serious crime, and should be treated as such. Few would argue that any adult has the right to physically or emotionally do harm to any child, as such acts are widely reviled by society and there is a vast commitment to guard against such conduct.  At the same time, just how child abuse is defined presents issues, and many parents are concerned that they are in fact denied their rights to exercise discipline on their children because there is such sensitivity to potential abuse.  This being the case, it seems that, as with other important matters, the best perspective is that which sanely addresses the entirety of the treatment of children by their parents or guardians, and accommodates all realities.  In the following, then, two arguments are made regarding child abuse: an adult's using physical punishment on a child in a mild manner, and as a form of discipline, is not child abuse; and any form of physical or emotional assault on a child that does not fall into the above parameters is child abuse, and must be dealt with severely by the society.
Acceptable Punishment of Children
To begin with, it is important that one definition of child abuse be in place, and it is one removed from ordinary, mild forms of physical punishment. That many parents today are fearful of being seen as abusive when they physically punish their children is, as noted, a likely consequence of the modern awareness of child abuse, and the public's contempt of it.  It is right that society should be watchful for cases of abuse, certainly; children are the most vulnerable members of the population and, if those providing care abuse them, intervention is necessary.  At the same time, parents are obligated to raise their children to be responsible adults and sometimes feel that physical punishment is a valuable strategy, when used with care. Moreover, the law has long supported that parents and guardians have the right to use physical discipline or punishment on children, provided it falls within the scope of reasonableness.  Most states affirm this right, which  is an extension of old common law, and such punishment is seen as reasonable when it is appropriate to the age, sex, and issue with the child.  Physical action that is unnecessarily degrading, likely to cause permanent harm, and/or inappropriate to the child's behavioral problem is unreasonable (Federle 550).  When, however, a child receives a spanking or is otherwise physically reprimanded for wrong behavior, the parent is guilty of nothing beyond exercising their rights.  It should be noted here as well that there are occasions when parents employ physical restraint or discipline to instill a needed fear in the child as to dangerous situations, as when the child playing with matches has their hands slapped.  Any such actions by parents are removed from child abuse, and must be seen as such.
Forms of Real Abuse
In order to understand why child abuse must be severely penalized and guarded against, it is necessary to know the forms and impacts of such abuse, beginning with the emotional.  Not unexpectedly, all forms usually connect to one another; the child who is sexually abused, for example, suffers extremes of both physical and emotional abuse.  Then, the adult who emotionally abuses a child will also likely inflict physical pain as well.  Each element, however, must be noted as such, and emotional abuse alone is a powerful form of cruelty to a child. It is as well conducted in a wide variety of ways.  The parent who verbally insults the child is abusive, but so is the parent who denies contact from the child; isolation is abuse because it interferes with normal psychological development.  Similarly, direct threatening or terrorizing of a child, denying them education, or shaming are all types of this abuse.  It cannot be overstated that children are inherently vulnerable, simply because their identities are forming and are subject to all influences.  How they are responded to emotionally then has enormous impact: "Children who are constantly ignored, shamed, terrorized or humiliated suffer at least as much, if not more, than if they are physically assaulted" (AHA).  Children suffering this abuse are typically damaged so psychologically, their adulthoods are intensely troubled, just as they will often become emotional abusers themselves.  In plain terms, the parent or guardian who emotionally abuses the child in their care violates a fundamental trust and responsibility, and exercises what can only be called extreme cruelty.
Equally cruel is physical abuse, which also comes in a range of practices.  In general, the term goes to any non-accidental physical harm, including kicking, beating, burning, and biting (McCoy, Keen 65). Beyond these forms, however, there are the very real injuries of starvation and other types of neglect that create physical harm.  In such cases, and by virtue of the abuse as intentional, the parent or guardian is blatantly victimizing the child who is unable to protect itself, and this applies as well to sexual abuse.  There is little need to document the horrific nature of such practices, wherein adults exploit children for deviant sexual gratification.  Nor are the likely repercussions of such abuse difficult to imagine.  Apart from physical injuries, the sexually abused child is literally assured of undergoing psychological trauma of the most severe kind.  Some children, remarkably, come through such abuse with no real disturbance, but most exhibit behaviors ranging from clinical anxiety to self-destructive substance abuse.  Fear and anger dominate the victim's emotional state, and through adulthood, and many victims also enable themselves to be abused later on in life (NCVC).   Then, low self-esteem, shame, and feelings of worthlessness are common.  As noted, then, this is child abuse greatly harmful to the emotional development, as it is a direct form of physical assault.
Counter Argument and Rebuttal
There are those who believe that, while the welfare of children is clearly important, it is not the place of the society to interfere in how a parent treats their child.  Society in fact fully expects parents and guardians to exercise complete authority over their children.  As children are not legally responsible for their actions outside of the home, for example, all responsibility goes to the adult caregiver.  It is then unreasonable for the law or society to place restrictions on how an adult believes they should carry out their responsibility of raising the child.  Then, there is the matter of degree; the smack to a child's rear end seen by one parent as proper punishment is, to another, abuse.  The same may be said of cases when parents deny their children a meal as punishment.  The adult here has discretionary power and judgment over what the child requires.  Given the factor of perception, then, along with the rights and expectations of parents and guardians, child abuse itself becomes a questionable concept, and society has no business in interfering in the family relationships.
In a perfect or more perfect world, the above is rational.  There is no escaping that parents are indeed obligated to exercise full authority over their children.  Then, no reasonable person mistakes ordinary parental physical discipline for abuse, and adults are very much enabled by their roles to administer mild forms of physical punishment.  At the same time, however, there are parameters attached to that general parental authority.  Parents have control over children, but only when that control reflects decent behavior as understood by the society.  When the parental behavior goes to abuse, then, the parent surrenders their right to the authority.  Parents are also, first and foremost, individuals, and may be unfit to fulfill the role of parent.  This is why society must intervene at times and because, when abuse is occurring, the child has no other safeguard.  It is as well necessary to note that abuse is often hidden.  Children who are sexually abused, for example, very often conceal the crimes as effectively as the abuser.  They are frequently threatened by the abuser that, if they tell, no one will believe them and/or they will be punished.  Other threats go to warning the child that disclosure will damage the family or home. Then, the nature of the abuse confuses and frightens the child to the extent they are unwilling to come forward; it is common for the child being sexually abused to associate the victimization with being loved, so they are less motivated to speak out (Stop It Now).  This translates to the need for the society as a whole to be watchful, and because child abuse is a form of criminality that must be stopped whenever it is observed.
Conclusion
Child abuse, as discussed above, is a practice that is literally indefensible.  Parents and guardians, by virtue of the roles, accept a fundamental responsibility, that of caring for the child in such a way that is helpful to that child.  They are responsible, legally and ethically, to offer the support and practical types of care any child requires to develop well physically and psychologically.  When the parent or guardian instead inflicts pain on the child, through active assault or through denying them basic needs, they are violating the basic duties of their role.  It may often be that child abuse is not intended as sadistic, or even practiced because it gives some gratification to the abuser.  Many parents who abuse may believe they are acting in the child's best interests when they repeatedly strike them, or punish them through depriving them of food or shelter.  Similarly, it is possible that parents who verbally insult or shame their children think that such behavior will benefit the child.  None of this, however, alters the reality that the actions are directly harmful to the child.  Put another way, there is no rationale or belief system that may justify the abuse, because the nature of abuse is inherently extreme and wrong.  Consequently,  two realities are evident: a parent or guardian using physical punishment on a child in a mild manner, and intended as discipline, is not child abuse; and any kind of physical or emotional assault on a child that does not fall into the above parameters is child abuse, and must be addressed by the society.
Works Cited
American Humane Association (AHA).  Emotional Abuse. 2013. Web. 2 Mar. 2015.<http://www.americanhumane.org/children/stop-child-abuse/fact-sheets/emotional-abuse.html>
Federle, Katherine H.  Children and the Law: An Interdisciplinary Approach with Cases, Materials and Comments.New York, NY: Oxford University Press, 2012. Print.
McCoy, Monica L., & Keen, Stefanie M.  Child Abuse and Neglect, 2nd Ed. New York, NY: Psychology Press, 2013.  Print.
National Center for Victims of Crime (NCVC). Effects of Child Sexual Abuse on Victims. 2012. Web. 2 Mar. 2015.<http://www.victimsofcrime.org/media/reporting-on-child-sexual- abuse/effects-of-csa-on-the-victim>
Stop It Now. Why don't children tell if they have been abused? 2015. Web. 2 Mar. 2015. <http://www.stopitnow.org/faq/why-dont-children-tell-if-they-have-been-abused>
Time is precious
don't waste it!
Get instant essay
writing help!
Plagiarism-free
guarantee
Privacy
guarantee
Secure
checkout
Money back
guarantee
Get a Free E-Book ($50 in value)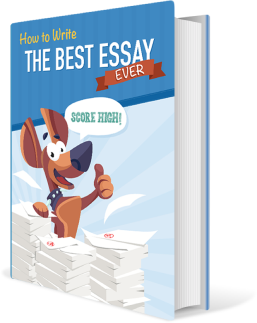 How To Write The Best Essay Ever!