Efficient Exercise for Weight Loss, Research Paper Example
This Research Paper was written by one of our professional writers.

You are free to use it as an inspiration or a source for your own work.
Exercise is a great way to lose weight and improve physical fitness. Finding the right exercise program can be challenging due to the numerous options available. While some exercises are good for endurance and flexibility, they may not be the best at helping individuals lose weight and burn fat. The purpose of this paper is to examine exercise programs that help people lose weight in the most efficient manner.
There are many different exercises available such as aerobics, Yoga, running, weight-lifting, and walking. Each type of exercise has its benefits. However, in order to lose weight, especially in difficult areas such as the subcutaneous fat, finding the right exercise program can be challenging. Weight loss is a process that includes a reduction of caloric dietary intake and an increase in physical activity-related caloric output (McQueen, 2009).
McQueen (2009) quotes the American College of Sports Medicine (ACSM) and the Centers for Disease Control and Prevention recommendation that in order to lose weight, individuals must engage in "30 minutes or more of moderate physical activity on most, and preferably all, days of the week."  McQueen (2009) states that an exercise prescription defines the mode, intensity, duration, and frequency of exercise activities. A session of exercise traditionally includes a warm-up period, conditioning phase, and a cooldown. The warm-up period prepares the body for intense exercise and helps to reduce injuries. It should last between 5 to 20 minutes and should include stretching. The conditioning phase involves a cardiorespiratory or resistance training session lasting 20 to 60 minutes. Finally, the cooldown period reduces post-exercise hypotension, allows better dissipation of body heat, remove lactic acid, mitigate the rise in potentially arrhythmogenic catecholamines, and possibly reduce the risk of cardiac events during the recovery period (McQueen, 2009).
While this process may work well for individuals who are either in good physical condition, or for those who are exceptionally disciplined despite an otherwise sedentary lifestyle. Recently high intensity intermittent exercises (HIIE) have been shown to help inactive and overweight individuals shed pounds far superior to "steady state" exercises such as "walking and jogging" (Boutcher, 2011).
The protocol for HIIE is variable, but usually involves "brief sprinting at an all-out intensity immediately followed by low intensity exercise or rest." The length of both the sprint and recovery periods has varied from 6?seconds to 4?minutes. Sprints are usually performed on a stationary cycle ergometer at an intensity in excess of 90% of maximal oxygen uptake (V?O2max) (Boutcher, 2011).
Boutcher (2011) provides an example of an HIIE workout study, called the "Wingate test" where participants engaged in 30 seconds of full force sprints combined with a hard resistance. The test was performed four to six times, separated by four minutes of recovery. The exercise was performed three times a week for a period of two to six weeks. The problem with the HIIT protocol is that it creates a high amount of discomfort and may not be appealing for individuals who are usually inactive. The HIIE used eight or twelve second sprints 60 times at a lower intensity cycling. Boutcher (2011) reports that a major advantage of HIIE is that it has a lower training volume and is more time-efficient, compared to traditional aerobic exercises and activities prescribed by the ACSM and Center for Disease Control and Prevention.
Boutcher (2011) reports that acute responses to HIIE are heart rate, hormones, venous blood glucose, lactate levels, autonomic nervous system, and metabolic activity. Heart rate is elevated during exercise and declines between the sprint and recovery period. The hormones that increase during HIIE are catecholamines, cortisol, and growth hormones. The catecholamines epinephrine and norepinephrine levels have shown to become elevated 20 minutes after an HIIE training session. They are important because they are responsible for lipolysis and fat release from both subcutaneous and intramuscular fat stores. HIIE both increases and stabilizes blood glucose levels of especially type 1 diabetics; blood glucose levels fall within twenty minutes of aerobic exercises. Autonomic function was analyzed by assessing the variability in heart rate. Boutcher (2011) found that parasympathic activation was found to be impaired during the 10-minute recovery period after repeated sprint exercise and a one-hour recovery period. Boutcher (2011) speculates that the parasympathetic impairment is caused by increased sympathetic activity that naturally occurs HIIE combined with the persistent elevation of adrenergic factors and local metabolites, such as catecholamines and venous blood lactate.
Boutcher (2011) reports that the chronic responses to HIIE training include increased aerobic and anaerobic fitness, skeletal muscle capacity for fatty acid oxidation and glycolytic enzyme content, and decreased fasting insulin and insulin resistance. It is also reported that there is an increase in V?O2max of 13% for an HIIE programs lasting two weeks, 4% for programs lasting six to eight weeks, and 41% and 46% for programs 12 to 24 weeks for type 2 diabetics and older cardiac patients, respectively. Boutcher (2011) quotes a 2005 article by Olsen, Sacchetti, Dela, Ploug, & Saltin that confirmed that insulin resistance has recently been shown to primarily be located in leg muscles. In order to improve insulin resistance, HIIE should focus on the legs. Boutcher (2011) reports that it remains undetermined the mechanism behind leg muscle adaptations to HIIE impact on subcutaneous and abdominal fat loss and other health markers compared to other regional adaptations.
Because HIIE allows individuals to lose weight in a short amount of time, it is ideal for people who are inactive and overweight. While the standard prescription is a healthy selection, it is not always a feasible solution for individuals with a sedentary mind-set or even those who are crunched for time. Obesity and its associated illnesses are major problems in this country. Instead of continuously repeating the traditional rhetoric, but still achieving zero results, it is time for health experts to use science and prescribe exercise programs that create actual change.
References
Boutcher, S.H., (2011). High-intensity intermittent exercise and fat loss. Journal of Obesity. Retrieved from http://www.ncbi.nlm.nih.gov/pmc/articles/PMC2991639/
McQueen, M.A. (2009). Exercise aspects of obesity treatment. The Oschner Journal. 9(3) 140-143. Retrieved from http://www.ncbi.nlm.nih.gov/pmc/articles/PMC3096271/
Stuck with your Research Paper?
Get in touch with one of our experts for instant help!
Messenger
Live chat
Time is precious
don't waste it!
Get instant essay
writing help!
Plagiarism-free
guarantee
Privacy
guarantee
Secure
checkout
Money back
guarantee
Get a Free E-Book ($50 in value)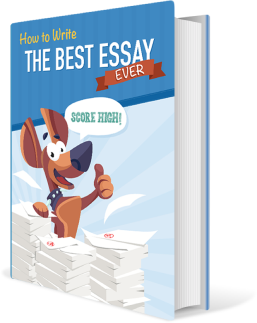 How To Write The Best Essay Ever!