Elder Abuse, Essay Example
Pages: 3
Words: 809
Essay
This Essay was written by one of our professional writers.

You are free to use it as an inspiration or a source for your own work.
Do you think that elder abuse is more prevalent in our contemporary society than, say, in preindustrial America? Why or why not?
Yes, because there are a larger number of elderly people alive today, due to longer life expectancy. I also think it's more prevalent because there are a larger number of unemployed young college graduates moving back in with their parents, who in turn are responsible for taking care of their parents. This is the sandwich generation which I will refer to later on in the next question. The contrast between the younger generation now and the younger generation of the pre- industrial era is technology. This current generation, which is often referred to as the Y generation is extremely more ambitious and tech savvy than the generation X, or the baby boomers. Most elderly people are not in-tune with many of the hyper active social technologies that on which the world currently runs. Another reason is that during the pre-industrial era, times were more conservative. There was a major emphasis placed on family, people didn't live as long, and worked much harder. It could be argued that during this time elders were more respected for their wisdom than they are now; but the main point to take into account is that this time was a different era in which the environment of younger generation made them less likely to abuse their elders. There was also less of a gap of interest between the two age groups compared to the differences they now share.
The sandwich generation is a term used to describe the predicament where people are simultaneously caring for their elder parents and also providing support to their own adult children, who have "come home" after failing to make it on their own. Can you see how this type of environment is prime for different forms of family violence, including elder abuse?
I definitely can see how this type of environment would result in elder abuse. The main issue here would be financial stress. If college graduates move back in to their parent's homes, then it means they are suffering from severe financial stress. Likewise, the parent could also be suffering from similar financial difficulties and the burden of having to care for their parents, as well as their adult children, could be overwhelming. Lack of resources and stress can lead to anger and resentment, and result in members of the house taking out their frustration on one another. It should not be assumed that the elderly member of the household won't also share in the frustration or even express their anger, but their circumstance is a bit different as they lack the resources or physical ability to care for themselves and in cases like these there is usually very little financial contribution they can bring to the family. Likewise, there are going to be feelings of resentment shared between all members of the family. The younger generation can resent the elderly for not paying a portion of the household bills, but still demanding respect and the honor of authority; the elders can resent their grandchildren for not being a respectful as they would expect, and the middle aged members can find it odd to balance being the responsible for taking care of a house full of adults.
Based on the facts that you just reviewed on this site, what are your impressions of the best solution to the problem of elder abuse? 
Based on the information presented on the site, it appears the best way to fight against elder abuse is to get active. Engaging elderly people in one's community, getting involved in fundraisers and other events that combat elder abuse, or volunteering in programs that provide the elderly with resources like someone to deliver their groceries or just a source of emotional support. The site presented many forms of elderly abuse that extend beyond the basic physical or mental. One form of abuse in particular that caught my attention was elder financial abuse. An example of this is when retired senior citizens who may not be aware of the current scams are taken advantage of by bill collectors or con-artists. The NCEA recommends contacting a bank teller and asking them about financial abuse, and ways to counteract it. One method that could work to decrease the occurrence of elderly abuse is to produce public service announcements that encourage people to value the relationships they can have with elderly while they are still around. Instead of creating a PSA that warns about the risks and dangers of elderly abuse, a simple commercial promoting the value of information and knowledge the elderly have to offer is more empowering and uplifting way to go about combating the problem.
Work Cited
"NCEA Invites You to "Take a Stand in the Fight Against Elder Abuse"." NCEA. U.S. Administration on Aging, n.d. Web. 18 July 2012. <http://www.ncea.aoa.gov/NCEAroot/Main_Site/Index.aspx>.
Time is precious
don't waste it!
Get instant essay
writing help!
Plagiarism-free
guarantee
Privacy
guarantee
Secure
checkout
Money back
guarantee
Get a Free E-Book ($50 in value)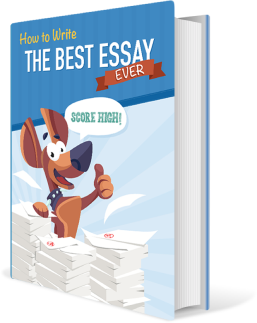 How To Write The Best Essay Ever!