Electronic Health Record Systems in the Cloud, Research Paper Example
This Research Paper was written by one of our professional writers.

You are free to use it as an inspiration or a source for your own work.
Introduction
The electronic medical record offers a complex yet convenient system to track personal health information in an effort to improve the lives of patients on a continuous basis. This type of system supports the consolidation of medical information into a single record and is designed to provide access to authorized persons to obtain information that will guide them in making important medical decisions on behalf of their patients. The implementation of an electronic medical records system provides a competitive advantage for an organization that aims to provide high quality care for its patients and seeks an efficient means of supporting patient care outcomes effectively. This process requires organizational leadership to be in full support of this system and to recognize its advantages for its key stakeholders. It is expected that considerable analysis and evaluation of current methods, available resources, and systems support must be evaluated prior to implementation in order to achieve the intended results. The following discussion will address electronic medical records in greater detail and will emphasize the importance of the implementation process and what is required to make this successful at all stages to accomplish the desired outcomes.
Body
The implementation of an electronic medical records system requires the development of a framework that will impact outcomes and demonstrate the importance of a cohesive strategy to define roles, expectations, timelines, and performance measures, among other areas. These characteristics are essential to the success of the implementation effort and require organizational leaders and employees to support the process at all stages, execute all objectives in a timely manner, and utilize knowledge and skills to the best of their ability. The intent is to enable employees and users to adapt effectively to this technology as it moves forward and matures within the organization over time (Terry, Brown, Denomme, Thind, & Stewart, 2012). During this maturity stage, it is also likely that lessons will be learned regarding the implementation effort and will determine what appears to be lacking or is inefficient and must be addressed more closely (Terry et.al, 2012).
The level of efficiency of the electronic health record also demonstrates its overall impact on outcomes and on what is required to meet the expectations of the firm and its level of patient care. In this context, an organization must be prepared to determine whether or not it is effective in meeting organizational needs and if it promotes cost efficiency (Zlabek, Wickus, & Mathiason, 2011). This practice also supports a greater understanding of the dynamics of patient safety and whether or not this system will influence this process and how patient care quality is observed (Zlabek et.al, 2011). Most importantly, the organization must be able to recognize areas where this practice might be improved and how this will translate into effective outcomes and overall achievement for the firm as the impacts of the implementation are identified. When cost efficiency and improved patient safety are observed, the implementation is likely to be deemed successful and appropriate in meeting the intended objectives (Zlabek et.al, 2011). There must be a specific focus on the creation of an environment where the implementation will fill a missing void and will provide further support in meeting the needs of the organization and its people in a productive manner.
Electronic health records require a level of collaboration among leaders and employees that might not have been readily observed in the past, and this reflects a greater need to understand the dynamics of the organization and what is required to promote successful results. Most importantly, an organization must be able to achieve an almost seamless transition to the new system and to recognize why it is valuable to them as the process moves forward to the next level. From this perspective, the chosen strategy must reflect a need to evaluate the specific areas where the organization will excel with the objectives that are sought and how this will contribute to a more effective process over time (Stone & Yoder, 2012). For example, modularity is likely to be of critical importance, whereby "the final software delivered to healthcare organizations should demonstrate features of modular design. One feature is that a highly modular software system offers customers multiple options when deciding how big the organization wants the next step of EHR development to be" (Stone & Yoder, 2012, p. 210). This will support and facilitate a framework that will capture the needs of the organization in its current state and also provide for a higher level of flexibility in order to effectively achieve success at the next level (Stone & Yoder, 2012). When the system and the software offers a modular approach, this will provide an additional layer of support for the organization as natural and planned changes occur as time passes, and it is possible for the organization to achieve a high level of success with a framework that will positively impact performance and employees' views regarding where the organization is headed.
It is expected that an organization that seeks to implement a new electronic health record system will benefit from this process in different ways and will be able to contribute to the organization at a higher level to meet the desired expectations. This process has been largely effective in other organizations, as prior research indicates; therefore, it is important to identify the means by which an organization is able to contribute and to make sense of the technology and how it aligns with their specific needs (Buntin, Burke, Hoaglin, & Blumenthal, 2011). These practices reflect a need to identify areas where some administrative tasks could be minimized for physicians to free up their time for other responsibilities (Buntin et.al, 2011). It is expected that these tools will also reflect a greater need to evaluate the conditions under which an organization is able to expand its offerings to patients and to make sense of the tools that are with reach to impact patient care quality (Buntin et.al, 2011). When these experiences are proven to improve quality, then it is possible that the organization will also be impacted with these efforts and what is required to meet expectations of quality and efficiency to promote cost effectiveness (Buntin et.al, 2011). It is also believed that the implementation of an electronic health record operates to promote efficiency and greater strength among staff members, particularly as they develop a more cohesive workflow design that enables them to focus on their areas of strength rather than other concerns that have less of an impact on patient care outcomes and level of quality and that do not necessarily reflect the goals and priorities of the organization in its current state (Buntin et.al, 2011).
An organization seeking to implement an electronic health records system must be able to accommodate this process with the appropriate technology-based tools and resources that are available. This requires an examination of opportunities such as cloud systems that will impact efficiency in a cost effective manner (Gray, 2014). This option is particularly useful in a smaller organization which cannot afford a large-scale implementation effort, yet has identified the potential effectiveness of electronic health records in supporting a framework for success over the long term (Gray, 2014). To be specific, this system embodies "A model for enabling ubiquitous, convenient, on-demand network access to a shared pool of configurable computing resources (e.g., networks, servers, storage, applications, and services) that can be rapidly provisioned and released with minimal management effort or service provider interaction" (Gray, 2014, p. 125).  From this perspective, it is possible that a cloud-based strategy will have a positive and lasting impact on the process and will provide a level of technology that will impact the organization and its overall efforts to implement electronic health records in a positive and efficient manner. However, not every organization may identify this type of system as appropriate for the organization's individual needs; therefore, this requires leaders to examine what type of system will have the best possible impact and how this will reflect a means of improving the system and its overall degree of success for the organization and for its employees and patients. Therefore, each organization must take its own resources and issues into consideration prior to making any decisions regarding the type of system that will be most effective for its needs and that will utilize resources wisely and will provide support for the organization in its current state.
Conclusion
The electronic health record demonstrates the need to demonstrate its impact in advancing the organization to the next level. This requires the implementation effort to be as seamless as possible and to provide a framework that integrates the characteristics of patient care quality and the overall development of a new set of ideas and approaches that will influence how the organization performs over time. This will also determine what resources are required to achieve success and to meet expectations within the organization and for its patients. The knowledge and expertise of employees must be highly influential in this process and support the need to monitor the system for quality improvements as necessary moving forward. An innovative approach such as an electronic health record may work wonders for an organization's ability to achieve greater quality with its efforts; therefore, this must reflect a need to further examine the tools and resources that will have a lasting impact on outcomes and on the success of an organization as it moves forward in promoting positive healthcare outcomes for its patients for the foreseeable future.
References
Buntin, M. B., Burke, M. F., Hoaglin, M. C., & Blumenthal, D. (2011). The benefits of health information technology: a review of the recent literature shows predominantly positive results. Health affairs, 30(3), 464-471.
Gray, C. J. (2014). Electronic Health Record Systems in The Cloud: Critical Success Factors for Implementation. Issues in Information Systems, 15(2).
Stone, A. H., & Yoder, L. H. (2012). Strategic Considerations During Electronic Health Record Implementation. Journal of Nursing Administration, 42(4), 208-214.
Terry, A. L., Brown, J. B., Denomme, L. B., Thind, A., & Stewart, M. (2012). Perspectives on electronic medical record implementation after two years of use in primary health care practice. The Journal of the American Board of Family Medicine, 25(4), 522-527.
Zlabek, J. A., Wickus, J. W., & Mathiason, M. A. (2011). Early cost and safety benefits of an inpatient electronic health record. Journal of the American Medical Informatics Association, 18(2), 169-172.
Stuck with your Research Paper?
Get in touch with one of our experts for instant help!
Messenger
Live chat
Time is precious
don't waste it!
Get instant essay
writing help!
Plagiarism-free
guarantee
Privacy
guarantee
Secure
checkout
Money back
guarantee
Get a Free E-Book ($50 in value)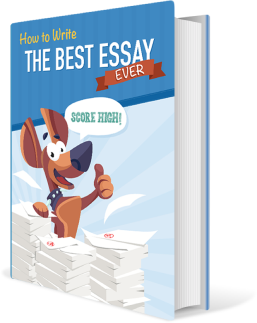 How To Write The Best Essay Ever!