Elementary and Secondary Education Act of 1965, Research Paper Example
This Research Paper was written by one of our professional writers.

You are free to use it as an inspiration or a source for your own work.
Introduction
In the reshaping of the Elementary and Secondary Education Act of 1965 (ESEA), the No Child Left Behind Act was supposed to hold states and schools accountable for the student's academic achievements, while they are supplied being supplied with funds by the government. (Perie, Scott, Brian, 2007) The law was intended to raise test scores, focus on math and reading, and provide flexibility to parents in choosing their child's primary school. However, since former President Bush signed the act in 2001, there has been minimal progress in testing scores, and students struggling with their grades, as more attention has been placed on meeting the testing standards. (Schul, 2011) Anderson, Butcher, and Schanzenbach (2011), have also stressed on the schools primary focus on achieving test scores, has failed in their priority in the student's health. As in example, "schools may cut back on recess and physical education in favor of increasing time on tested subjects." (Anderson, Buthcer, and Schanzenbach 2011) The law has failed in many aspects of education, including higher achieving students, minority students, students that are apart of low-income neighborhoods, and special education.
Literature Review
Prior to the act, many of the schools across the country were struggling with test scores, students reading at their intended level, school dropout, and providing resources to students. Schools did not have curriculum designed around preparing students for higher education, or the real world. In addition, the achievement gap between minorities, specifically African American students (Donner, Shockley, Kant 2010), and Caucasian students graduating, or reaching the same grade levels, was getting worse. Braun et al., believe that the state reforms efforts have not been enough to adequately reduce the achievement gaps between Black and White students, as test-based accountability is the only method used in justifying continuing with the policy. (Braun, Chapman, Vezzu, 2010) According to Blank, the goal of NCLB, "with the inception of the Elementary and Secondary Education Act, a core purpose of federal education policy has been to improve public education provided in schools serving students from economically disadvantaged families." (Blank, 2011) With the implementation of the act, in some cases statistics have shown that test scores have improved in some schools, but the gap is still big, as well as the academic performance is still low for students. The biggest problem that surrounds the purpose of this paper is that the concept of NCLB is by focusing on test scores it fixes the problems in the school. "Concerns have also been raised regarding unintended consequences such as the narrowing of the curriculum, teaching to the test and focusing attention on those students whose perceived score is near but below the proficiency standard." (Braun, Chapman, Vezzu, 2010) However it overlooks and undermines higher achieving students, forcing students to stoop low for a leveled playing field with low achieving students to reach higher, negating the time and attention needed in helping to develop their minds.
Focused on Test Scores
No Child Left Behind Act, while it has shown improvement in some areas that hold the schools and the states accountable for their students' achievements, it borders on the issues of focusing too closely on test scores, instead of actual education.  (Gardiner, Canfield-Davis, Anderson, 2008) Many contend that with restricted assets States will center their endeavors on raising the scores of the lower achieving students, as opposed to raising the scores of all students. The political factions is what is hindering the success and restructuring of the law. (Shelly, 2011) The most recent NCLB results, demonstrate all subgroups with generally equivalent increases, appear to discredit this thought. Whether in light of the fact that it is politically unpalatable to reallocate assets towards minority students, on the grounds that it is essentially hard to refocus assets. (Kaniuka, 2009) In addition, many contend it is impractical to reallocate sources to just minority students, or because there is still vulnerability over how to impact intense change in the scores of minority youth altogether. (Whitney, 2014; Wang, Beckett, Brown, 2006) The scores of Latinos, African Americans, and Caucasians appear to be climbing at generally the same rate. Students that require special education, are also left out of the initiative in which sees resources being allocated elsewhere. (Forte, Count 2010), as well as students that struggle in subjects such as Math, Reading, and Science, even though attention is supposed to be placed on those. (Munoz, Chang, Ross 2012; Pinder 2013) Pinder studied how teachers in Maryland, have increased test scores in these subjects, with agreement that the standards of NCLB were unrealistic and ineffective, as they chose to teach the students another way of learning.
The NCLB should be a policy that is driven by accessibility or accountability, as proposed by Aske, Connolly, and Corman (2013). Their study, which provides support for this paper which looks to the educational accountability that NCLB is intended to have for schools and states. It provides the purpose that access to public education for children, should be the primary driving factor. More importantly for Aske et al, the factors that influence education should be that it should be equitable and assimilative to create productive citizens. (Aske, Connolly, Corman, 2013) However, because NCLB forces schools to shift their priorities from accessibility to a well-rounded education, and to obtaining high test scores, many of the schools are considered failing in all other subgroups (health, physical education, special education, and college readiness). (Anderson, Butcher, Schanzenbach, 2011) The teachers also play a viable role, as the NCLB provided standards in which mandated a basic level of teacher qualifications, and required schools to create and implement equity plans to, "eliminate differences in the distribution of non-highly qualified, inexperienced, and out-of-field teachers across districts and schools." (Deangelis, White, Presley 2010)  This research as well as the state of NCLB overall calls for a stronger standard placed on hiring teachers that have verifiable credentials in which increased the achievement of students.
Need for Additional Research
More research needs to be conducted on allowing states to create their own proficiency standards, so that there can be an accurate measurement for progress and achievement with each school in the state. Chakrabarti provided a case study that showed that schools that were threatened with the stigma or the possibility in obtaining sanctions, had stronger incentives to avoid failure the next year. (Chakrabarti, 2014) With the threat of sanctions and reduced funding, many local school districts should implement separate accountability that provides measures for low test grades, and other educational components. While in addition taken into account external factors that impact receiving quality education. Whitney (2014) believes that in promoting grades to African American students, it could help in increasing the success of the student. As well as more flexibility given to incorporate other subgroups that have been left out including, the health and physical education of students, providing standards for public education, and placing more focus on closing the achievement gap.  As well as research surrounding teacher's effectiveness and qualifications on teaching students. Additional focus on research for NCLB falls around helping students navigate away from just attention on tests scores, to providing a well-rounded education for all students.
Stuck with your Research Paper?
Get in touch with one of our experts for instant help!
Messenger
Live chat
Time is precious
don't waste it!
Get instant essay
writing help!
Plagiarism-free
guarantee
Privacy
guarantee
Secure
checkout
Money back
guarantee
Get a Free E-Book ($50 in value)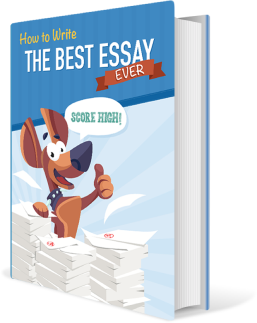 How To Write The Best Essay Ever!