Elizabeth Alice Honig, Essay Example
Pages: 3
Words: 733
Essay
This Essay was written by one of our professional writers.

You are free to use it as an inspiration or a source for your own work.
Elizabeth Alice Honig "Making Sense of Things: On the Motives of Dutch Still Life"
In Honig's text, the author examines the genre of Dutch still life painting and how this style emerged within a precise social context. In particular, Honig is intent in defining how art becomes a reflection of this context and the particular problems this context presents. According to the author, the social context of the time of Dutch still life is above all defined by a capitalist-Calvinist-Protestant discourse that emphasizes the relation of the human to material wealth. As in the cases of many artistic movements, Dutch still life painting finds its proper essence by critiquing this very approach to life. Against the abundance of wealth and dedication to the material, this painting tries to show the transience of all material goods, or as Honig summarizes it: "Its message is to warn us that wealth, power, fame and in particular all the fine goods of the world that signify and embody those things will perish before the onslaught of death." (169) Accordingly, Dutch still life painting is a revolutionary form of art, which opposes social views that give the material the highest value.
For Honig's thesis to be legitimate, the author must demonstrate that the conventions of Dutch still life painting may in fact embody these revolutionary characteristics. This at first glance seems difficult, precisely because still life painting seems to be dedicated to the mundane things that surround us: the simple objects, the pieces of familiar fruit and vegetables, etc. Where is the revolutionary violence and critique of political systems in such common portrayals? For Honig, the main point is that the Dutch economic world view was one based on capitalism, on the constant flow and movement of products. Accordingly, still life does not entirely break from this context, but rather alters its own internal logic. Hence, the author writes that "a certain value in artistic practice preceded a society's obsession with material objects and made visual art the natural site of its discourse." (168) A society that is obsessed with material goods would logically turn towards the portrayal of material objects that are present in everyday existence. Accordingly, in at least this sense still life does not represent a critique of the society, but merely reflects its own deepest concerns. However, as Honig notes, the way that these objects are portrayed in still life is what initiates the break from merely a repetition of the basic economic normativities of the Dutch culture of the period. Crucial in this process is the notion of Calvinism as a form of Protestantism which began to take hold in the Dutch mind. More specifically, Honig notes that "the theory of still life is next modified by the suggestion that Dutch Calvinist society was greatly morally troubled by its own material wealth." (169) Hence, there is a realization within this society that such abundance of material wealth is actually a possible drawback for society. The emphasis on the material is a value that should be questioned. To the extent that Dutch still life painting attempts to perform this very questioning, Honig tries to emphasize the morbidity of still life painting. That is to say, still life painting, while dedicated to the aesthetic value of material objects, also presents these material objects in a manner that forces us to question our relationship to them. The still life freezes the objects in time: ias it is "still life", it makes a basic allusion to death – things which are still we often term "playing dead." It is precisely in this freezing of the image in the still life painting that we begin to see what Honig identifies as how all things perish. And it is this type of painting that emerges in a society that praises the material realm.
Hence, in her text Honig demonstrates how artistic movements arise out of particular social contexts. They may develop as extensions of the logic of these contexts, while at the same time they may develop in particular ways that lead to the criticism of these contexts. By "freezing" the material world, Dutch still life painting introduces death into this world, showing that it will eventually pass and thus critiquing the importance given to the material.
Works Cited
Honig, Elizabeth Alice. Making Sense of Things: On the Motives of Dutch Still Life. RES: Anthropology and Aesthetics, No. 34, Autumn, 1998, pp. 166-183.
Time is precious
don't waste it!
Get instant essay
writing help!
Plagiarism-free
guarantee
Privacy
guarantee
Secure
checkout
Money back
guarantee
Get a Free E-Book ($50 in value)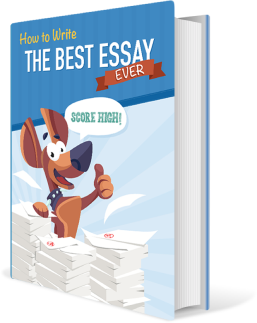 How To Write The Best Essay Ever!