Personal Leisure Analysis, Research Paper Example
This Research Paper was written by one of our professional writers.

You are free to use it as an inspiration or a source for your own work.
In my eyes, leisure is both a privilege and an experience. I think it is usually a commodity as well, although I feel that definition changes the conception of leisure itself. That is can be had as a commodity tends to give it borders and a specific identity or function, and I feel that this goes against the real nature of the subject. I most definitely do not perceive leisure to be a right, no matter how necessary it is for a person's well-being. We know too many societies and cultures that do not allow for leisure, and I feel we must always be aware that leisure, as a social norm, depends on the allowances of the larger society. This, in fact, is why I consider leisure a privilege. I am as expecting of it in my life as anyone else, but I try to bear in mind that those of us who have this sense of expectation have it only because our culture permits it.
Leisure is an experience for me only because I cannot conceive of it as anything else, no matter what form it takes. More exactly, and other definitions aside, I think leisure must always be an experience. In my life, even when leisure opportunities "appear" out of nowhere, I try to stop and recognize them as such, to give them greater value. This is as true of times when I suddenly have a free hour by myself as it is of unexpected gatherings of friends, or a trip to the movies. I am somehow always aware that these times are removed from the regular course of life, and this gives me a deeper appreciation of them. There is a negative side as well, in that my regarding leisure as an experience motivates me to want the most out of each occasion.
A person's values must affect how their leisure is spent, if only because values tend to dictate how we react to anything, and how we behave in any circumstances. With leisure, I believe the process is more hidden or subtle. In a sense, our values manifest themselves in leisure time by chance. In these hours, we are free, or at least perceive ourselves to be completely able to exercise personal choice. What we truly believe is important, then, in behavior or those choices, is eventually revealed. For example, someone who is unconcerned with others would use their leisure to gratify only their own desires, as a more giving person would use leisure to find satisfaction in interaction. This factor tends to make we watchful of myself in my leisure. That is to say, I am mindful of just how I am conforming to accepted codes of basic behavior in regard to others, because I am actually curious to discover through the leisure a better understanding of my real values. One instance of this is when my family is deciding on a restaurant, and I consciously weigh my own preferences against how important it is that the others do the same. In this process, my value of consideration is "tested," because the leisure situation presents the opportunity for my value to be expressed.
I strongly think that the most likely negative impact of leisure is entitlement, which goes to my seeing it as a privilege. People become possessive of their leisure. What is once gladly taken as an enjoyable opportunity, if it occurs cyclically, can become a perceived right. I also feel that when leisure is seen as a state of mind and not necessarily connected to hours or events, there is a danger that a kind of carelessness may take over the whole life. To view leisure as a state of mind allows too much freedom, I think. It is attractive to believe that leisure is what we see it as, at any moment, but the reality is that leisure is inherently without ordinary restrictions, and this thinking may easily weaken normal ambitions.
In my life, the most common, negative impact I witness is that of possessiveness. I have seen friends disturbed by their parents react badly because they are angered that their "alone time" has been violated. I have heard many adults equally angry when anything threatens leisure plans. As I see it, these instances require a better understanding of what the leisure actually is. In other words, allowing stress to damage the experience in any way is self-defeating, and think people must focus on what has meaning in the time to begin with.
In my life, as in many others, my leisure is both under my direction and defined by external circumstances out of my control. On a typical day, I wake up and spend half an hour or so checking texts and Facebook on my phone and computer; this is my leisure choice, as someone else may use this time to go running. In this case, my family is the group exerting influence on the leisure because they enable it. Getting to school is a kind of "halfway leisure," and my peer group partially defines the leisure aspect. Here, I have relative freedom, in fact, as how much I choose to interact creates the actual kind of leisure had then. The same parameters occur at lunch, and usually after school, and I find that these leisure periods may go in any of multiple directions. These depend on my intrinsic motivations at the time, and how much I am seeking to gratify others, more express my own needs, and the levels of positive fulfillment each course brings me. In the evenings, if my work is done, my leisure may take one of two distinct shapes, and I feel both rely on my sense of personal safety. If I choose to conduct my leisure with my family, I find I am less concerned with how I am perceived than when I go out with friends. The latter is not a pressure; rather, it is usually a welcome challenge to more "be" myself. At the same time, that leisure with friends presents risks, in that my projected image or behaviors may not be as automatically accepted as when I am with family.
As my most frequent leisure group is my circle of friends, it seems to me we engage in leisure that is both mindful and authentic. I believe authentic leisure is probably the most common type with young people, because it is leisure sought for almost primal reasons. We are simply too young to have developed agendas in leisure to suit personal needs not yet defined or created, so we seek leisure in a more visceral, unthinking way. At the same time, there is a mindfulness to this pursuit, if only in that we identify inclinations in leisure as experience creates them for us. The combination of these two types, in fact, leads me to suggest another: "evolving" leisure, which is how young people set up the nature of the process for themselves. It is intrinsically exponential, as the parameters of what is seen as leisure are set through each experience of it.
Were I to suggest improvement strategies for my group, the first would be more of a focus on a specific activity, even if only going to a set destination. Too often, our "evolving" group perceives "hanging out" as an activity of itself, and I think direction would be helpful. I also think we should try to engage in more fully cooperative leisure, wherein our roles in the group are tested and perhaps revised; even young, it seems we settle into interaction patterns in our leisure, and that limits the leisure opportunities themselves. Lastly, and ironically, I think we should all be brave enough to experiment on personal leisure, and be less reliant on one another socially. We can only contribute to each other's leisure experience when we personally grow, yet personal growth is often impeded by social arenas where each personality is expected to behave a certain way.
Stuck with your Research Paper?
Get in touch with one of our experts for instant help!
Messenger
Live chat
Time is precious
don't waste it!
Get instant essay
writing help!
Plagiarism-free
guarantee
Privacy
guarantee
Secure
checkout
Money back
guarantee
Get a Free E-Book ($50 in value)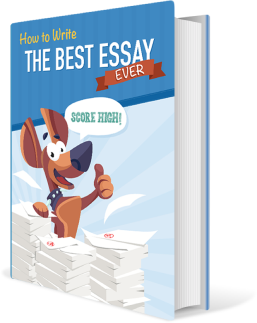 How To Write The Best Essay Ever!