Emotional Intelligence in Labor and Delivery, Essay Example
Pages: 5
Words: 1429
Essay
This Essay was written by one of our professional writers.

You are free to use it as an inspiration or a source for your own work.
Background Statement
In this case, there is a lack of communication between Dr. Jones, the physician that will be delivering Mrs. Ford's baby, Mrs. Ford, and Mrs. Smith, the nurse manager. Mrs. Smith is concerned that Dr. Jones had not notified her or the other members of the hospital staff regarding Mrs. Ford's delivery, which was supposed to have been submitted by the 36th week of Mrs. Ford's pregnancy. If this has been done, the hospital would have been ready for Mrs. Ford's arrival. An additional problems is that Dr. Jones was not available upon Mrs. Ford's arrival to the hospital and that he appears to have little emotional regards for Mrs. Ford's situation. He believes that since Mrs. Ford's child has anencephaly, the baby will die shortly after birth and that there is therefore little reason to spend much time with the patient. Mrs. Smith is concerned with Dr. Jones's opinion of the situation and wishes that Mrs. Ford and her baby could be made comfortable during the birth and the eventual death of the child. It appears that Dr. Jones has most of the authority in this situation, although Mrs. Smith could interject with regards to the treatment of Mrs. Ford and her baby after the birth, as this responsibility falls to the nurse.
Identification of Role
This case will be examined from the point of view of an outside consultant called in to advise the situation. This role was selected because the outside consultant does not know the individuals involved personally and therefore may weigh the situation from a neutral point of view, which is the major advantage of this role. However, a disadvantage of this role is that an outside consultant may overlook hospital policies that are considered to be familiar by other members of the staff. The reverse would be true as a chief administrator; it would be challenging to serve as a neutral party due to a familiarity with the staff, while the chief administrator is considered to be an expert in hospital policies that can be used to provide insight into the situation.
Identification of Diversity Issues and Their Impact in This Case
The most important diversity issue present in this case deals with the gender of the patient and her physician. Mrs. Smith feels sympathy for Mrs. Ford because she understands that she is going into the delivery room knowing that she will lose her baby. On the other hand, Dr. Jones is aware of this but treats this issue without regards to emotion. He is unable to truly understand the pain that Mrs. Ford is experiencing because he doesn't know what it is like to deliver a child. While he is an expert in delivering babies, he is unable to understand the human aspect of care because he has never personally needed to experience them himself. As a consequence, it appears that Mrs. Ford is not getting the best care due to Dr. Jones's inability to fully comprehend women's health issues.
Major Problems and Secondary Issues
The primary issues of this case are related to Dr. Jones's lack of emotional intelligence. Because he understands that Mrs. Ford's baby will die anyway, he creates secondary problems such as failing to come to the hospital on time, feeling that Mrs. Ford's delivery is a complete waste of time, conducting a C-section instead of a vaginal birth in order to save time, refusing to call a neonatologist, and providing the child with futile care. Ultimately, these problems compromise the physical and mental care that Mrs. Ford is receiving throughout the process and is causing the newborn child pain as well. While Dr. Jones's attitude towards the situation can be considered a secondary problem, it has the potential to become a major problem with regards to the care that Mrs. Ford and her baby are receiving. By prolonging the child's life for the feeding, the baby may be experiencing unnecessary pain. This is also causing unnecessary emotional stress on Mrs. Ford because the baby cannot be kept alive for a long period of time and it is unethical to allow her to become more attached to the child. Rather, the medical team should focus on preparing her for the death and make the child as comfortable as possible during the process.
Organizational Strengths and Weaknesses
The most obvious organizational weakness in this health care institution is that there are clearly rules with regards to scheduling and notifying the administration about the interactions that are expected between physicians and patients, however they do not appear to be followed. While it is likely that Dr. Jones has set hours in addition to occasionally being on call, he does not show up at the hospital when he is scheduled, demonstrating that the administration is not able to exercise sufficient control over his behavior. This is detrimental because it is damaging to hospital operations and patient care. Furthermore, the physicians do not follow the required paperwork schedule. While Dr. Jones was required to submit Mrs. Ford's prenatal record at the 36th week of her pregnancy, no such record was recorded. In addition, Dr. Jones does not appear to record comprehensive health records for his patients, which would have allowed Mrs. Smith to have a general understanding of Mrs. Ford's health situation upon arrival.
A strength of the organization is that the nurse manager appears to be well-coordinated and have a coherent understanding of hospital operations. As a consequence, she is able to quickly accommodate Mrs. Ford without prior knowledge and to prepare for her C-section. Furthermore, she demonstrates a comprehensive understanding of the actions taken by physicians in the hospital and appears able to report their actions to the appropriate administrative staff members.     In terms of hospital efficacy, the hospital is not positioned well in the marketplace. If other physicians act in the same manner as Dr. Jones, there is no accountability in the institution. As a consequence, the quality of care that the hospital is able to offer is significantly minimized and it appears preferable for patients to go to other hospitals if this option is available to them.
Alternatives and Resolutions
While the structure of the organization appears to be sufficient, it would be necessary for the administration to hold physicians accountable for their actions. Clear consequences must be set for breaking hospital rules or there will be no incentive for them to be followed. Specifically, physicians should be written up for violating rules, which would include failure to report to the hospital at the expected times and failure to provide the hospital administration with comprehensive medical records for each patient. Furthermore, it is necessary for the hospital to create its own standards in terms of ethical practices to ensure that all patients are receiving the best possible care. These best practices could be reinforced by providing the health care staff with seminars and education programs on the topic. The staff will be held accountable for understanding and implementing the information provided and consequences will occur if they are not followed. Furthermore, human resources should be required to be more selective when hiring staff members to decrease the likelihood that physicians with unacceptable behavior will be hired. Ultimately, training the staff and implementing rewards and consequences for actions is the most feasible way to implement change in the hospital due to factors related to expense and available resources. While this method cannot make Dr. Jones and other physicians care about their patients, it will ensure that they will be held accountable for their actions and allow them to understand that they could be removed from their positions if they are not willing to operate in accordance with institutional policies.
Evaluation
To determine the effectiveness of this plan, records will be kept to determine hospital success prior to and following this intervention. Statistical data such as patient satisfaction, physician's attendance, and timely submission of required hospital records will be kept and compared with the baseline data. Patient satisfaction will be measured using surveys that help the hospital gain an understanding of quality of care, the patient's need to return to the hospital, friendliness of staff, ease of scheduling appointments, whether the visit met expectations, the time needed to see a physician, etc. Information regarding physician's attendance will be taken directly from time cards and the submission of records will be tracked more thoroughly. Furthermore, to determine whether the educational programs regarding workplace ethics are effective, participants will be required to take a comprehension exam at the end of each course. Physicians who do not pass will be required to repeat the course and complete a new test before returning to work.
Time is precious
don't waste it!
Get instant essay
writing help!
Plagiarism-free
guarantee
Privacy
guarantee
Secure
checkout
Money back
guarantee
Get a Free E-Book ($50 in value)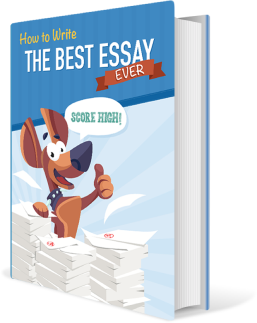 How To Write The Best Essay Ever!