Enemy of the State, Essay Example
Pages: 3
Words: 846
Essay
This Essay was written by one of our professional writers.

You are free to use it as an inspiration or a source for your own work.
It's well-known that Socrates (469-399 B.C.E.), Classical Greek philosopher, who is considered to have laid the foundation for the entire Western philosophy, was convicted and sentenced to death for corrupting the youth and announcing himself having doubts about the democracy as an effective form of government, as well as about the authority of city religious system (C. D. C. Reeve p. ix). Was Socrates an enemy of the state? As far as I understand, enemy is someone not simply opposing generally accepted believes and opinions, not someone proposing the possible need for thinking over how successful and beneficial the present political and religious persuasions are. Being enemy is being hateful, harmful or damaging, competing and fighting against one's rival. Being an enemy of the state is actually considering your state to be your rival. Was Socrates active and hostile in his striving to establish own ideas as those dictating other people's lifestyles?  He was indeed a controversial political figure, but his teachings were not rebellious, obviously he wasn't determined to overthrow democratic leaders that actually represented the "state", or to persecute people for the religious believes he considered to be questionable; he only wanted to make people think.
While asking numerous controversial questions, he never claimed to know the right answers. His methodology for engaging young citizens of Athens into a philosophic dialog was aimed at making them ponder on widespread opinions that they often accepted without actual thinking. Plato in his "The Apology of Socrates" (C. D. C. Reeve p. 26) presents Socrates' self-justification speech, in which the philosopher tells his own story of why he is perceived as an enemy. He assigns his accusers' hatred to the fact that he has made them all look foolish. "Where wisdom is concerned, those who had the best reputations were practically the most deficient, whereas men who were thought to be their inferiors were much better off" he states, referring to his own investigation of whether the men who are considered to be wise are wise indeed (C. D. C. Reeve p.34). In the Plato's Apology Socrates proved his superiority over other men by acknowledging own lack of wisdom: "It seems that I'm wiser than he in just this one small way: that what I don't know I don't think I know" (C. D. C. Reeve p.33).
According to Plato, Socrates' aim was to establish justice by irritating the ruling bodies of present political system. He was in constant search for goodness, not claiming to know exactly what is truly good. Charge against him is cited by Plato: "Socrates commits injustice and is a busybody, in that he investigates the things beneath the earth and in the heavens, makes the weaker argument the stronger, and teaches these things to others" (C. D. C. Reeve p. 29). The mere formulation of the accusation makes it obvious that there's no reasonable cause for death sentence. Does being curious make you an enemy of society? Is searching for answers to universal never-ending questions about sense of life a crime? I doubt so.
Socrates calls himself a sort of gadfly, whose job is to arouse controversial question and to reproach those who do wrong. He is small and smart, while the state is big and awkward and is in a constant need for being moved into life, – the function that he believes himself to perform. Probably he exaggerates own significance for state's prosperity claiming himself to be God's gift, indispensable and hardly irreplaceable. But he does truly believe in the good he pursuits and in the benefits it might consequently bring to the Athens, so his behavior is in no way aimed intentionally at damaging whatever social life the city leads.
To conclude, I ask myself: can a philosopher be an enemy of the state in general? Philosopher's relation to politics is plainly oblique. Socrates wasn't involved in politics, he was only expressing his opinion over the subject. Yes, indeed, his judgments were mostly critical, but he nevertheless always claimed himself to be perfectly loyal to own city. Anyway, it's impossible to make any categorical conclusions about Socrates' role in the political machinations of those times, we only have uncertain evidences of his opposition, his words retold and probably distorted by his students and followers (C. D. C. Reeve p. ix). In my personal opinion, Socrates couldn't be an enemy to own state, since if popular widely-accepted believes could be shaken by simply speculating on their validity, than there was obviously something wrong about them, and this wrong would exist even if not talking about it. Socrates had courage to utter own doubts. Democracy is not only about the opinion of the majority, it's also about freedom. How could Socrates be a true enemy of democracy, if he himself readily made use of the freedom of speech granted him by the political system he was believed to oppose? Socrates was a thinker, and probably a bold one, which made him a prey to those who considered his speculations to be a threat for their authority.
Works Cited
Reeve, C.D.C. The Trials of Socrates. Hackett Publishing, 2002.
Time is precious
don't waste it!
Get instant essay
writing help!
Plagiarism-free
guarantee
Privacy
guarantee
Secure
checkout
Money back
guarantee
Get a Free E-Book ($50 in value)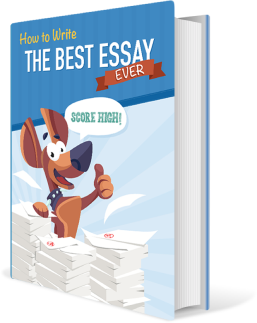 How To Write The Best Essay Ever!