Enterprise Resource Planning Systems, Research Paper Example
This Research Paper was written by one of our professional writers.

You are free to use it as an inspiration or a source for your own work.
Introduction
New RFP system process in an organization is associated with excitement and thus its success depends on effective use of creative thinking as well as workflow design. Its implementation demands that different people perform their duties differently and thus a comprehensive understanding of user requirements for the current as well as the future processes is an important consideration. This is considered prior and after the installation of the system. Lack of comprehensive information for the user requirements leads to the failure of functional best-fit in the entire system of RFP (Escalle, Cotteleer & Austin, 1999).  The complex systems therefore require digging deep in to sufficient details or a consideration of the processes that are peculiar for a specific business. In this regard, some strategies are considered to be critical for the RFP development process.
Strategies for RFP development process
Owing to the fact that Request for proposal RFPs are complicated to create, the only option available is to let the software vendors to create the entire system an approach that compromises the evaluation criteria from the inception. Healthcare bodies should take the clot to create RFPs that bear an accurate standard of the requirements averting any biased evaluation of the desired proposals (O'Leary, 2000). If RFPs are created duly considering additional attention and reviewing process then the outcome can be time saving and the solution would best meet the required business needs.
Selecting a new RFP system
Selection of RFP system is a ten step process. First step is creating a purchasing team or steering committee. To purchase a new system organization management create a purchasing team with 3 to 10 people. This individuals going to evaluate current system and find out what are the areas need to improve. These peoples are involved in decision making process. A second step is set a goal. After evaluating system the teams come up with goals to select suitable system for organization.  Third step find out future needs. The purchasing team makes any decision about new system they are going to close look future changes. They are going to compare the result and workflow of facility. Fourth step is budgeting. This is a hard part of decision making. The facility management make budget for this project. The fifth and sixth steps are space and building or buy.  This committee is going to compare price of building and buying a system. Seventh step is a request for proposal (RFT) is a list of aim vendors. This list length is one page or more. Steering committee or purchasing team make decision how much information wants prior to seeing product display.  "This proposal is include:
An overview that describes company,
A description of system need and the employee population it will support,
Desired system functionality,
Required technical environment/specifications,
A request for pricing (licensing fees, maintenance charges, training and implementation support, annual maintenance fees and telephone hotline support),
A request for customer references,
Details on customer service/support available from the vendor,
A request for sample contract terms.
Once RFP, send to vendor contacts and give them a reasonable period of time to respond, typically 3 to 6 weeks (18 Steps to Selecting a Human Resource Information System 2000)." Eight steps are evaluating products. The team members are going to evaluate each vendor's product closely, and find out pro and con of them. After evaluation purchasing team is going to make a decision about vendors. They will choose three best vendors and call them back to see the product demo again. Also the steering committee is going to check the referral. The members contact those who using same products and collect all information. Last step is decision making. After all this work purchasing team submit their summary about new system and vendors list to organization management. The management is going to study about the report and choose the best vendors product suitable for organizations future.
Healthcare institutions that are well aware of the need to invest in the RFP process can leap significant benefits since they get into a position to steer up organizational momentum and comfortably forge forward the development and implementation phases of the project. More often, solution vendors offers RFP responses to ensure selection, unfortunately the implemented solution may be deficient of vital functional components contained within the RFP, thus it is worth to evaluate the ultimate solution specifications and implementation against the RFP to ascertain it meets all requirements (Frédéric & David, 2004). In the advent of any variations in the RFP, vendors should be pushed further to ensure that they provide a final solution that addresses the agreed specifications.
It is important to integrate best practices in order to obtain maximum value from the RFP process, thus healthcare institutions should ensure that they refine their process alongside the practices. It is prudent to engage all appropriate stakeholders, since many organizations attempts to minimize the number of stakeholders in the deliberation process of an RFP in order to avert lengthy deliberation protocols so as to quickly navigate the process. Following this route yields to long term consequences especially during stages of selection and implementation, thus it is best to incorporate representation from all stakeholder.
Mapping the capability of a vendor is a step in the right direction necessitating sourcing for RFP vendor who is conversant with the project requirements and objectives of the end customer. Thus the need to involve key stakeholders comes to the fore to ensure maximum contributions that leave all parties involved equally represented after all the capabilities and requirements are thoroughly documented. Thorough capability and requirements documentation expedites consequent design and implementation phases (Frédéric & David, 2004).
Focusing on end user capability requirements is the fundamental reason behind selecting a vendor and developing a solution, thus it is worth to bear in mind that the capability requirements suggested provides the end users with technical capabilities that address a business issue. Many institutions endeavor to develop an outline that is used for every technology attainment. In this scenario the theory of one size fit all does not apply and since technical specifications are critical to the IT department, the RFP should focus primarily on evaluating business capabilities provided by the solution (Frédéric & David, 2004).
RFP issue is more of a process than an event demanding adequate time in the implementation process. Due to lack of time, concentration and money constraints, organizations tend to rush through the RFP process to surmount the implementation phase of the project by requesting vendors to provide say into the creation of the RFP. The final document is likely to omit vital requirements and needs the end user may need and also the request is no longer an un-biased representation of needs (O'Leary, 2000).
Software vendors play a critical role in a successful RFP process, thus they should be held accountable to their responses. IT organizations must guarantee that the appropriate professional boundaries to ensure that defined RFP document is not unjustifiably influenced and vendors' responses are accurate and implementable.  The determining factor towards accurately meeting this practice is dependent upon accurate responses to the RFP document (O'Leary, 2000).
The process of RFP may sometimes prove to be a necessary evil in the organization with insignificant value. To avoid such a scenario, it is prudent that all stakeholders are adequately engaged in the process of implementation. The vendors must also be held to account for their contribution and ample time must be spent in RFP process if the intended objectives and benefits are to be achieved and the risk of failing to meet expected results minimized.
References
Escalle, C., Cotteleer, M. & Austin, R., (1999). Enterprise Resource Planning (ERP), Report No 9-699-020, USA: MA, Harvard Business School, Cambridge/
Frédéric, A, & David, S., (2004). The enterprise resource planning decade, p. 94, ISBN 978-1-59140-262-6
O'Leary, D. E., (2000). Enterprise resource planning systems: systems, life cycle, electronic commerce, and risk, Cambridge University Press.
Stuck with your Research Paper?
Get in touch with one of our experts for instant help!
Messenger
Live chat
Time is precious
don't waste it!
Get instant essay
writing help!
Plagiarism-free
guarantee
Privacy
guarantee
Secure
checkout
Money back
guarantee
Get a Free E-Book ($50 in value)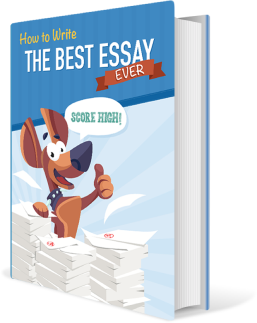 How To Write The Best Essay Ever!