Environmental Injustice, Essay Example
Pages: 6
Words: 1610
Essay
This Essay was written by one of our professional writers.

You are free to use it as an inspiration or a source for your own work.
What is Environmental Injustice?
Gosine and Teelucksingh defines Environmental injustice as unequal distribution of environmental hazards whereby people of color, lower socio-economic status, and low-income are disproportionately affected by environment degrading practices such as pollution, the sitting of toxic waste dumps and Locally Unwanted Land Uses (LULUs) (Gosine and Teelucksingh ,43).
Review cutter's definition of Environmental discrimination, equity?
Cutter defines environmental discrimination equity as a phenomenal where racial minority group's bare disproportionate burden of environmental hazards, which is a solid evidence of discrimination. She argues further that environmental discrimination, equity has a strong connection between the location of the commercial hazardous waste facilities in the community and the total number of the minority residents in those communities' racial minority and low socio-economic status. This implies that, environmental discrimination is equated to the percentage of racial minority in the community where environmental hazardous waste facilities are located (Cutter, 1995, 111).
What is environmental racism?
Dr. Benjamin Chavis (1982) defines environmental racism as the racial discrimination in making policies concerning the environment and unequal enforcement of environmental laws and regulations. It is an intentional targeting of the people of color communities for toxic waste facilities and the authorized sanctioning of a life threatening presence of poisons and pollutants in people of color communities. The exclusion of people of color from leadership in environmental movement is the manifestation of environmental racism in history.
What are the connections between environmental racism and environmental equity?
The connection between environmental equity and environmental racism is discrimination in environmental maters based on color, low income, and low socioeconomic status in the community (Cutter, 1995, 120).
What is Value dualism?
Plumwood provides that value dualism is a disjunctive pair where the disjuncts are viewed as opposing each other and exclusive, and which puts higher value on one disjunct than the other. Value dualism usually deals with comparison of two ideas, systems, power or gender and placing a higher value on one than the otherwise making one idea better than the other does (p 42).
What is Plumwood- the logic of dualism?
Plumwood –logic of dualism is ideological, systematic and material. By ideological we mean it is encompassed with a real of ideas and power, by systematic we mean it is institutionalized and by material we mean it is connected to thing which are either human or in human. The realms support one another and the logic becomes hegemonic(p 46-50).
What is eco feminism?
According to Maria Miles and Shiva (1994), Eco feminism is closely connected to women and nature based on the shared history of oppression by patriarchal institutions. It is distinct from other ethical systems as it shows the correlation between a moral agent and other entities. The correlations define who one is. Patriarchal institutions degraded women in the society, therefore feminizing the earth and nature led to environmental injustice from patriarchal institution known as eco feminism.
What is queer feminism?
Greta Gaard suggests that Queer eco feminism is the intersection of eco feminism and queer theories. Queer eco feminism provides that the core root of eco feminism is the understanding that the many systems of oppression are mutually supporting (Gaad, 1997, 105).
What is political ecology?
Rocheleau et al.(1996) It is the understanding of the complex relationships between nature and the society through a careful analysis of access and control of resources and their implications for sustainable environmental health and livelihoods, and explanation of environmental conflicts under the lines of knowledge, power, and practice and politics, justice and governance. Its mainly focused on the correlation between political, economical, and social factor with environmental issues and changes. Politics and power are centrally placed in understanding of environmental issues. Also, it situates gender as variable which is critical in shaping access and control to resources, interacting with class race, caste, culture, and ethnicity to streamline processes of ecological change (p 4).
What are the forms of resistance?
The forms of resistance include; environmental activism and local/ grassroots activism in Canada and internationally (steady 2009).
Environmental justice essay
The social justice expression of environmental ethics is referred to as environmental justice. The movement of environmental justice emerged to fight the unfair distributing of toxic, hazardous and harmful waste facilities, which were disproportionally, located in poor color communities. This movement expresses distinct the environmentalism by working tirelessly to improve the protection of human communities rather than wild nature (steady 2009).
Environmental justice idea draws a lot from civil rights, public health, abor and community organizing efforts, and environmental justice movement reflects this. Therefore, the movement devotes itself in addressing the unfair distribution of environmental hazards and resources and promotes efforts to prevent environmental degradation from affecting low-income communities. The movement upholds the traditional environmentalism's efforts to protect nature by, making the poor and marginalized in the community and the society the objects of special concern. The members of environmental justice movement argue that it is unjust and unfair for politically, socially, and economically marginalized, low-income communities of color to bear heavy burden of polluting practices/ activities (Cole, and Sheila, 2001). Gosine and Teelucksigh suggest that race makes people more likely to experience environmental injustice than economic status. They support this by giving an example of the destruction of Africaville and water crisis in Kashechewan environmental racism in Canada.
Origin of environmental injustice
Environmental degradation is tied to the disproportionate burden placed on the disenfranchised members of the community who include; women, the poor and minorities. Deep ecology, ecological feminism and bioregionalism are among the several philosophies which have emerged to explain how environmental exploitation come into being while endangering the health of a given group of people in the name of economic development. In this essay, a brief review of deep ecology philosophy is examined and how it brought about environmental justice. Deep ecology is an ecological philosophy that puts humans within the context of ecological systems instead of placing them outside or central o the system. Additionally, humans are considered equal to other components in the ecological system rather than being superior or more important. This philosophy is science based in that is connected to the ecological system. This philosophy has been supported by tenets which when considered holistically bring about the ecological consciousness of humans in the environment. Rather than the current industrial risk analysis thinking, deep ecology requires inclusive open thinking. Industrial risk analysis focus is predominantly used in determining whether to allow a polluting industry to develop or continue or when looking for a place to damp the hazardous waste (steady 2009).
Thus, environmental injustice originated from looking at deep ecological philosophy from one perspective of humanity being equal to all components in the ecosystem while leaving the other, which is the value of humanity. Other philosophical theory like eco feminism states that feminization of nature is what brought about degradation of people and the environment without regret. Popular environmental slogans like "I love your mother" which equate the earth and nature to a woman have negative effects to the environment in patriarchal society that does not respect women. This could also be the cause of environmental degradation leading to environmental injustice (Maria Miles and Shiva 1994).
Solutions to achieving environmental justice
By carefully studying the roots of environmental injustice, it is apparent that the solution to the injustice must include legal remedies or go beyond. The solutions will be both philosophical and practical to spearhead environmental justice. To bring about environmental justice, environmental lawyers must be conversant with civil rights so that they can successfully litigate for environmental law by merging civil rights law and environmental law into one coherent area. The title VI of the civil rights Act, NEPA prohibits intentional discrimination. Utilization of their clause in cases involving environmental justice will reduce the effect of environmental degradation and promote environmental justice. Although some local government have argued that the clause hinders redevelopment, it has been proven beyond no reasonable doubt by research studies that laws governing intentional discrimination do not hinder development.
In addition to litigation by the use of equal protection, development of other civil rights based on color, economic status, or gender can promote environmental justice. The easiest way of stopping environmental injustice is to stop placing people at risk by mandating industry and the government to continue using risk analysis as a method of determining whether pollution should be allowed or the project that will have negative effects to the community shall proceed.
Alternative methods of determining whether a project should proceed should be sort. Precautionary principle shall apply in case the project is discovered to threaten the health of people in the society and in this case the, the proponents of the project should carry the burden instead of the community or the general public. To promote environmental justice eco feminists must work towards destroying the oppression systems that bring about the degradation of the earth and marginalized /disenfranchised people (Cutter, 1995, 70-87).
Conclusion
In our societies today, there are still many instances of environmental injustice at work. For this problem to e solved we have to look at it in broader perspective by bringing together all the aspects of human life; political, social and economical. The fundamental cause of environmental degradation is our culture of oppression and disrespect to the earth. In order to remedy this disrespect, we must start recognizing the respect of people, their civil rights to live in a safe and healthy environment and the dignity of humanity in general. Environmental justice is very much attainable if proper legal, philosophical and practical approaches are used to address environmental injustice.
Works cited
Cole, Luke W. and Sheila R. Foster. "From the Ground Up; Environmental Racism and the Rise of the Environmental Justice Movement. New York: New York University Press. (2001).
Karen J. Warren, "The Power and Promise of Ecological Feminism", Environmental Ethics 12, no. 2 (1990), pp. 121–45.
Time is precious
don't waste it!
Get instant essay
writing help!
Plagiarism-free
guarantee
Privacy
guarantee
Secure
checkout
Money back
guarantee
Get a Free E-Book ($50 in value)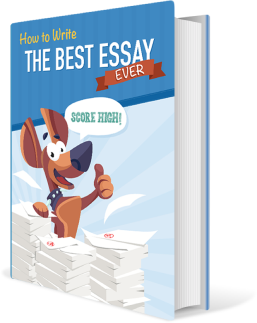 How To Write The Best Essay Ever!