Equal Work Equal Pay, Term Paper Example
This Term Paper was written by one of our professional writers.

You are free to use it as an inspiration or a source for your own work.
The Civil Rights movement was an important aspect of history because it demonstrated for the first time that equal rights was an important component of society. Prior to this time, only white men had the right to vote, work white collar jobs, and become leaders in society. After the Civil Rights movement, non-white men were afforded the same opportunities as their white peers. Despite this evolution in equality, there are still not equal rights for men and women of any color. Even though women are now allow to pursue an education, own property, and hold a career, they are still discriminated against in a manner that does not allow them to earn the same lifestyle as men. The glass ceiling is an existing problem that prevents women from receiving equal pay for equal work, and it is important to end this discrimination to promote civil liberties. There is therefore a need to promote women's rights in the working world so that women are able to achieve the same types of jobs and salaries as men. While opponents of this belief would argue that these differences are due to the fact that men often enter the workforce with more skills and experience, statistical studies have demonstrated that this is not the case. Overall, it is important to demonstrate the value of an equal workforce in society and to define the problem that leads to the existence of this inequality.
Around the world, nations have recognized that there is a need to treat women workers equally to men workers. A failure to do so undermines the ethical theory of utilitarianism, which states that the ethical action is the one that benefits the greatest amount of people and emphasizes a lack of suffering. It also undermines deontological ethics, which states that moral actions are those that have positive consequences, independent of an individual's intensions. Therefore, ethical actions are those that are meant to result in the greatest amount of happiness and that cause this effect as well. It is therefore necessary to consider the happiness of women as a part of this equation. Since women are approximately half of the world's population, and many influence the happiness of their families, it is unfair to mistreat because this would cause the unhappiness of a large portion of society. Currently, only a small portion of the population benefits from these unfair labor practices and it is expected that this same portion of individuals would still receive benefit even after fair labor practices have been enforced. Other societies have demonstrated that societies as a whole benefit with the implementation of equal work practices. For example, many countries, such as India, have passed the Equal Pay Equal Work Act to rectify these social issues. This movement has allowed a greater number of women to support their families, which has also improved society by allowing the influence of ideas from a more diverse group of workers. It is unfortunate that the United States continues to refuse to take any legal action that would help protect its female workers, because by doing so, it is preventing society from benefiting, which is contradicting the principles of utilitarian ethics. While there are amendments to the Constitution specifically stating that non-white individuals should hold rights equal to white individuals, there is currently no language in this document affording the same rights to women. Women's rights activists have worked tirelessly to promote an additional amendment in the Constitution that would ensure women's rights, but politicians have not supporting this goal, stating that the equality is assumed (Terkel, 2011). It is clear that equality is not assumed in practice, because women are being oppressed in the workforce. Action must be taken to require proper legislation to be passed to ensure equal workforce rights in order to afford society to achieve the maximum benefit.
Studies have shown that women make approximately 78 cents for every dollar that a man makes in the United States (Institute for Women's Research, 2010). While some businesses deny this practice, others openly support higher payment for men because they believe that men are the breadwinners of the family or because these individuals have greater education or experience related to a position. Ultimately, because men are more likely to achieve higher levels of education than women, they are more likely to get paid more for their work. Furthermore, older men have more experience in the workforce which allows them to acquire more skills and be more valuable to the company. While workers should be rewarded for having higher skills and experience related to the position, studies have demonstrated that many women with the same education and skill sets are being paid less than men. Many companies have expressed that women are paid less because they are primarily responsible for taking care of their homes and families, while others are worried that women are more likely to leave their positions for a prolonged period of time to start a family. While this doesn't impact the quality of work produced by these individuals, the biological role of women is getting in the way of their ability to receive just compensation for their work. Furthermore, it is unfair of these companies to assume that women plan to fulfill a traditional role in the household that would contribute to these gaps in employment. In the modern era, many women work because they want to, while others work because they have to. Women have taken over as the leaders of the household in many instances, and it is detrimental to the well-being of a family to assume a certain familial stricture (McKinnan, 2008). It is unfortunate that society has presented itself in a manner that is against the general welfare of women and their families, and it is therefore necessary to promote the removal of expected societal roles of women with an updated outlook on the role of women in society and the workforce. If we are hurting families, we are hurting a majority of society and it is therefore unethical to allow these discriminatory workforce practices to continue.
Some individuals argue that men make more money compared to women because they are better trained for their positions and are better performing, and should therefore have greater earnings. While this is true in many situations because in a lot of cases, men have received more employment and educational opportunities than women, the gender disparity increases as the level of education and experience increases. Studies have shown that it is easier for older men to find jobs than older women, and men with PhD's can find positions more easily than women with the same degree and experience. Ultimately, when the quality of work between a male and a female individual is approximately the same, the male worker was always paid more. This same trend was observed in some instances even when the female's performance was considered to be better. It is therefore necessary for this issue to be called to the attention of employers and workers around the nation so that steps could be taken to ensure its resolution. Women should be paid a fair wage for equal work.
An additional argument against the validity of the women's workforce equality movement is that it does not pay sufficient attention to disparity that occurs as a consequence of race, socioeconomic status, and cultural differences between women (Spellman, 1988). As a result, women are counted as one group when in reality, they come from very different experiences and backgrounds. Therefore, different types of women have different experiences in the workforce and it is more likely that a disadvantaged women from a minority background with a low socioeconomic status will not compete as well in the workforce as a white woman with a high socioeconomic background. However, it is necessary to consider that men in these same minority groups and from the same socioeconomic backgrounds are able to excel in the workforce compared to their female counterparts. While they are not able to compete with white men from privileged backgrounds, they are able to succeed to a higher extent. This demonstrates that while there are factors that strengthen the disparity between women in the workforce, as a whole, there are barriers in place that impede the ability of women to succeed compared to their male peers.
In conclusion, it is not ethical to provide men and women with unequal pay because it violates utilitarianism and deontological ethics. The glass ceiling promotes a violation of civil liberties and therefore must be removed. Many studies have shown that there is a significant gender disparity in the workforce that becomes more emphasized at increasing levels of education and experience in addition to race and socioeconomic status. Research has shown that the United States is taking insignificant actions that would help promote social justice, indicating that there is a need for increased activism with regards to this problem. While many people are aware of this problem, very few are aware of how it could be resolved. However, over time, educating people about this social issue and bringing these disparities to the attention of the public may lead to a resolution.
References
Institute for Women's Research. (2010). Pay Equity & Discrimination. Retrieved from http://www.iwpr.org/initiatives/pay-equity-and-discrimination
McKinnan, C. (2006). Difference and dominance. In E. Hackett and S. Haslanger (Eds.), Theorizing feminisms. Oxford: Oxford University Press.
Spellman, E. (1988). Inessential woman. Boston: Beacon Press.
Terkel, A. (2011). Scalia: Women Don't Have Constitutional Protection Against Discrimination. Retrieved from http://www.huffingtonpost.com/2011/01/03/scalia-women-discrimination-constitution_n_803813.html
Stuck with your Term Paper?
Get in touch with one of our experts for instant help!
Messenger
Live chat
Time is precious
don't waste it!
Get instant essay
writing help!
Plagiarism-free
guarantee
Privacy
guarantee
Secure
checkout
Money back
guarantee
Get a Free E-Book ($50 in value)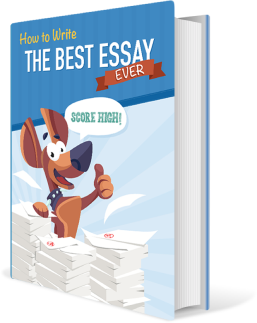 How To Write The Best Essay Ever!