Ethical Codes, Research Paper Example
This Research Paper was written by one of our professional writers.

You are free to use it as an inspiration or a source for your own work.
Introduction
Ethical codes are very old in fact they can be referred to be as old as antiquity. Various religious traditions and civic cultures have developed codes as their foundations. Christianity, Judaism, and Islam have relied on the mosaic Decalogue (Ten Commandments) as their keystone. In ancient Greek, Pericles made the Athenians code which dealt with politics and culture. In all cases codes hold general obligations and admonitions; however, they do much more than that. They carry what the society or individuals should strive for and can achieve (Benson, George 1992).
Codes guide human behavior and improve personal relationships in organizations and the society. Although some codes are mistaken as part of law, they are not. Codes which are part of law are called legal codes and are prosecutable before Supreme Court when violated. When codes are applied to particular groups of people like doctors, public servants, engineers and lawyers they become ultimate terms of reference and form a framework upon which professions are built. Codes are what professional use to claim their profession and form the founding document for a profession. When the codes are applied to organizations they form a document of the way of operation of the organization. They form the founding principles of the organization. They guide the organizational operation and they are shape the behavior of employees and stakeholders of the organization (Benson, George 1992).
This paper will deal with the written codes of ethics in an organization and the aspects of ethical behavior covered in the code. It will also provide rationale for the need of formal conflict of interest statement in an organization and the time they are executed. Further, it will address the means of monitoring ethical behavior and conflict of interest in an organization.
My organization written code of ethics and major aspects of ethical behavior addressed in the code.
My organization has a written code of ethics. This code forms the basis of the organizational behavior and way of action when certain issues arise. My organization being business oriented, the codes help reduce pressure from consumers, competitors and the economic market when conducting business. Major aspects of ethical behavior addressed in the code include;
Leadership
Leadership is one of major ways in which my organization fosters ethical behavior. Leaders and executive mangers help in setting the tone for ethical behavior so that the business can be conducted in an ethical and moral manner. Proper leadership demonstrated by ethical leaders helps the organization to identify the company issues and problems and to handle then appropriately. Good ethical behaviors of the organization makes customers feel part of the organization and hence accept the company's ethical guidelines.
Company culture
The company culture is used to pass company mission, goals and objectives. Codes that address the company culture encompass the company's integrity, trust, leadership, professional behavior and flexibility. The managers and leaders of the organization ensure that the codes governing the company culture are followed. Further, the codes address the behaviors and conduct of the business. More focus is put on the operations of the company, employees and accountability issues (Benson, George 1992).
Ethics pledge
This aspect of ethical code deals with employee's behaviors, state of workers willingness to agree to follow company ethical principles and the importance of business ethics.
Does your organization require the execution of a formal conflict of interest statement?
My organization is a business entity which deals with procurement and other business deals which attract conflict of interest. Formal conflict of interest statement will form a very significant part of this organization. This statement will prevent situations that could give rise to conflict of interest to maintain public confidence in impartiality and objectivity of the organization. Formal statement of conflict of interest will help during tendering, carrying out of official duties, public interests , company assets and gifts, hospitality and other benefits(Benson, George 1992).
Further, formal statement of conflict of interest shall make procurement processes to be carried out with transparency and accountability (Boatright, 1992).
How is ethical behavior monitored?
Ethical behaviors of an organization are monitored by measures laid down by the company. Certain staff is selected to monitor compliance with ethical behavior. Any behavior that is contrary to ethical codes of behavior is reported to the responsible supervisors. The supervisor prepares a written report about the violation and then code including all the peoples involved in the violation. The report must provide what shall happen to the client, staff person involved in the violation of the code and punishment for the violation (Benson, George 1992).
The supervisor report about the violation is handed to chief operations officer who reviews the report and adds necessary actions. He/she will then hand the report to the chief executive officer as soon as possible. More time is warranted to the person involved in the violation for further investigation. If the request is not warranted, the chief executive officer decides the next course of action. Violations of codes of conducts may result in disciplinary action up to including termination (Boatright, 1992).
How are conflicts of interest monitored in your organization?
In my organization, conflict of interest is monitored by the use of policies formulated by the company policies. The policies ensure that there is compliance and effectiveness of professional practices.
The conflict of interest policies in my organization provides employees with explicit guidelines on ethical behavior and situations to avoid. The employees fill a questionnaire annually which they certify that they have read the policies and the penalties for noncompliance (Boatright, 1992)
Reference
Benson, George C. S. (1992) "Conflict of Interest." In Business Ethics and Common Sense. Westport, CT: Quorom Books,
Boatright, J.,R.(1992) "Conflict of Interest: An Agency Analysis." In Ethics and Agency Theory. New York: Oxford University Press,
Stuck with your Research Paper?
Get in touch with one of our experts for instant help!
Messenger
Live chat
Time is precious
don't waste it!
Get instant essay
writing help!
Plagiarism-free
guarantee
Privacy
guarantee
Secure
checkout
Money back
guarantee
Get a Free E-Book ($50 in value)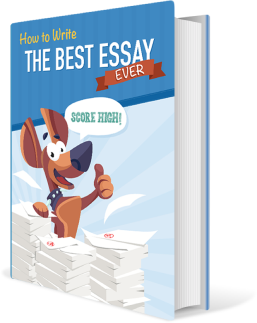 How To Write The Best Essay Ever!