Ethnographic Field Notes: Black's Beach, Essay Example
Pages: 3
Words: 869
Essay
This Essay was written by one of our professional writers.

You are free to use it as an inspiration or a source for your own work.
I pulled up in my car to Black's Beach. The scene was quiet and peaceful. It was a beautiful day. The natural beauty of the location was heightened by the pristine day conditions. Since it was a weekday afternoon, which means most people were working, there was a lazy and dreamlike character to the entire scene. This was reflected by the small amount of people at the beach. There were only a few groups, numbering from two to four, but also some individuals who were by themselves reading. Firstly, I noticed that all of them were at a distance from each other. They were not there to socialize. The small groups of people were not loud or boisterous. Even when they laughed they laughed quietly so as not to disturb the others around them, who were far away, but maybe also not to disturb the natural tranquility of the scene. Those who were alone were reading. One person was reading a book, lying on his beach towel and holding the book over his head. I managed from a distance to see the title of the book »Foundations of Geopolitics« by Alexander Dugin. The other person lying on the beach towel was reading a newspaper of some type and making markings in the paper. At first I thought he was perhaps doing a crossword puzzle or Sudoku, but I strained my eyes to see it was »The Daily Racing Form«, so he was most likely selecting horses for betting. As I watched the others from a distance, because I did not want to interrupt their tranquility, I also felt a peacefulness at the beach.
Memo
I arrived at Black's Beach by car on a sunny and pleasant weekday afternoon. Although I anticipated that there would not be a crowd at the beach, in so far as, firstly, the seasonal heights for visits at the beach are in the summer time, and, secondly, the beach historically is known to cater to specific sub-cultures, such as nudists and surfers, I was nevertheless immediately struck by the minimal amount of people frequenting the beach at this time. Black's beach is a location, in other words, for specific tastes, which contrasts with the more populist beaches that always seem to attract a crowd regardless of the circumstances.
As I left my car and went to the beach with my towel in hand, ready to lie in the sand and possibly enter the water, I observed the few encampments of people around me. The way people parked themselves on the beach reflected the sense in which they valued privacy and tranquility when they visited Black's Beach. There were approximately three small groups of people, numbering two to four people, who distributed themselves at a distance from each other. Furthermore, there were two individuals separate from each other, one reading a book, the other reading a newspaper. All the activities of those on the beach were introverted, therefore, from the quiet talking of those who did not arrive at the beach alone, to those who engaged in isolated activity such as reading. The distance between visitors on the beach accordingly expressed a desire to keep distance from other visitors.
For these reasons, I did not seek to approach any of the visitors. I thought that this would be an unnatural and forced move when considering the context. Namely, if I wanted to observe black's beach from the perspective of ethnography, I had to respect the norms of those who were visiting the beach. Whereas my observations, of course, were subjective and my conclusions about what I observe are my own, I nevertheless thought that I could maintain some objectivity to my thoughts if I did not break the norms of the visitors.
Accordingly, from this distanced practice of observation, it appears the clientele of Black's Beach do not view visiting the beach as a social experience. Rather, the exact inverse is reflected by those who visited the beach that day: they seek in their leisure experience either solitude or a more intimate and tranquil type of gathering. This beach on this day was not a destination for those who sought entertainment, but rather who, it could be said, sought to withdraw from the excessive hustle and bustle of the city and seek a moment of solitude. Certainly, this does not exclude the possibility that many of these same visitors could go to visit, on any another day, a crowded beach with piles of beachgoers. Rather, a choice was made on this particular day for a particular experience of the beach.
At the same time, the decision to visit a beach for introverted activity such as reading, or simple chatting with friends, suggests that the visitors of Black's Beach also value closeness to nature. Reading a newspaper or a book, obviously, can be an activity that is done anywhere, from one's home to a school library. Furthermore, chatting with friends can take place in any location, even more solitary locations, such as an empty café or in the kitchen of a friend. The visitors therefore placed their own selected activities within a greater context and environment, which, it could be concluded, was consistent with what they set out to do at the beach.
Time is precious
don't waste it!
Get instant essay
writing help!
Plagiarism-free
guarantee
Privacy
guarantee
Secure
checkout
Money back
guarantee
Get a Free E-Book ($50 in value)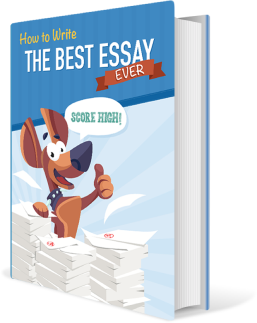 How To Write The Best Essay Ever!