European Economic History, Essay Example
Pages: 7
Words: 1939
Essay
This Essay was written by one of our professional writers.

You are free to use it as an inspiration or a source for your own work.
1) Summarize and critique the argument of North and Weingast (1989).
In their article "Constitutions and Commitment: The Evolution of Institutions Governing Public Choice" North and Weingast posit that rather than focusing on what rules govern economic activity, the most important factor in facilitating economic growth is government institutions. In particular, the quality of government institutions in protecting property rights played a key role in England's growth during the 17th century.
North and Weingast test their argument by looking at two distinct periods in English history: first, the history leading to the Glorious Revolution as a "failed" governance system that arbitrarily expanded government power to expropriate property and wealth; second, the round of reforms that occurred after the Glorious Revolution to make credible the government's commitments to protect property and wealth. While changes in government over history essentially serves as the independent variable in their qualitative model (binary- before and after the Glorious revolution), the authors then trace changes in capital markets as the dependent variable. North and Weingast note that while the sovereign had dramatic difficulty raising funds during the Stuarts' rule up to the Glorious revolution, the sovereign was able to borrow money extensively after the revolution- this change in the availability of funds was a direct reflection of a "constrained" and credible sovereign established after the Glorious revolution. Finally, the authors theorize that as a function of increased governance, political and civil liberties also rose at the same time.
The best place to start with a critique of North and Weingast's position is the points of opposition they raise in the essay. The first potent critique is that the authors depend too much on historical determinism and do not consider the historical counterfactual in their analysis. That is, the paper imposes an evolutionary interpretation on existing facts of history that the chaos leading up to the Glorious Revolution issued a new starting point in English history that then led to a more robust governance structure. What about existing property rights that originated from the Magna Carta; or the robust economic activity at the local level? North and Weingast answer this important critique through comparison with modern third-world countries where low transaction costs and capital markets are a necessary condition to engage in trade.
There is both a micro and macro critique of this position. First, societies and cultures are radically different over time, let alone across continents. While Weingast and North may be on credible ground when they compare growth in Europe, that comparison is less relevant as they attempt to compare developments in twentieth century Africa where numerous confounding factors (including colonialism, ethnic hatred) play a key role in how economic transactions are structured. This micro critique, however, leads to the macro critique of the piece: the entire model is endogenous. The authors readily acknowledge this point in the essay, but obviously do not follow through with what this means for the thesis they are advancing. North and Weingast are not advancing a (more) simple thesis that institutions are important, but so are other factors in society of which one really cannot be sure how they ultimately lead to the result of increased financial performance after the Glorious revolution. The argument is that new institutions are casually responsible for the ability to raise capital and the new found borrowing power of the government.
This thesis requires heroic assumptions that the authors do not adequately deal with in their paper. Specifically, in an economy where government, religion, and personal choices are all endogenous, this requires a detailed explanation for how those factors did not play a role, or were mediated completely through the need for constrained government. While the authors provide some background information and limited analysis on the role of religion and the historical past in understanding how England's trajectory was formed, they are unable (and anyone would be) to explain how these factors played a role in the dramatic transformation that occurred after the Glorious Revolution. This is not the authors' fault per say- but it is a fault of their methods and the strong thesis maintained in the face of using less robust qualitative methods that could never reach to the level of proof required by the thesis they adopt.
2) Does economic history offer any lessons for developing countries today?
As developing countries look back in history and across continents for lessons in managing their economic growth, the question exists: what can developing countries learn from economic sources? After all, economics is not like physics in which universal laws govern physical processes; culture, governance structures, and ethnic relations vary considerably across the globe. Scholars have different views on this topic: while North and Weingast believe that developing countries can learn much from economic history in forming robust (and constrained) governance structures, Landes is more pessimistic on the ability of developing countries to learn from Europe due to natural advantages that are not replicable.
North and Weingast (1989) argue that regardless of time and cultural context, governance institutions play an important in stimulating economic growth that cannot be discounted. In order to prove this thesis, they attempt to create a "natural experiment" focusing on economic growth in sixteenth and seventeenth century England. Before the Glorious Revolution (according to the authors), the crown actively repatriated wealth and did not set robust rules for protecting wealth or stimulating economic activity. As a result, the government had difficulty borrowing money and developing the economy. After the Glorious Revolution, however, a more constrained crown had an easier time borrowing money due to a robust legal framework and credibility that wealth would be protected moving forward. While North and Weingast are open to challenges regarding their argument, they maintain that institutions play a key role in facilitating economic growth whether the country is England or Gabon. There is a larger issue with their argument: the authors are positing the importance of governance institutions in a largely homogeneous racial country with noted religious differences, but certainly not on the scale seen in some developing countries today. In addition, many developing countries are trying to manage numerous conflicts in the age of globalization, which makes institutional development even more difficult. Despite these notable reservations, however, North and Weingast's thesis has gained increasing credence among scholars as MIT's Acemoglu has also adopted a similar line of analysis stressing institutions.
Landes (1999) argues that Europe possessed exceptional and exclusive characteristics that boosted growth during the middle ages and is not readily applicable to other countries. In particular Landes posits that economic development as a function of property rights, governance institutions, and economic organization is a function of Western tradition (going back to the Greeks) and cannot be readily replicated in other parts of the globe that possess Europe's ethnic composition and the time period in which they grew to develop technology. For example, Landes argues that property rights took hold in Europe due to a strong Christian tradition that separated church from state, and thus gave society incentives to accumulate and use property efficiently. Landes posits that Europe's "exceptionalism" was the function of a unique historical path and circumstances that many developing countries simply don't have.
Overall, while there is tension between these two interpretations, they are not necessarily directly opposed. The main problem with North and Weingast's thesis is not the stress on institutions, but what that actually means in contemporary developing countries that are moving towards democracy without a robust tradition (e.g., Magna Carta). Indeed, robust institutions are partly a function of societal cohesion in which agreement over the distribution of power has been decided. This element, however, is not present in many emerging democratic societies where one ethnic group controls the government and institutions, a trend that that delegitimizes rather than reinforces economic growth. At the same time, Landes may overstate his case: By lumping together an entire continent with disparate minorities and economic strengths, he may be overemphasizing the specialness of a heterogeneous Europe. Thus, while developing countries may be able to look back into history, the main contribution may be to understand what did not work rather than what did work.
3) Can geographic or cultural explanations adequately explain the long-run economic growth and ascendancy of Europe.
Europe's economic emergence from the desolate early Middle Ages to become a global juggernaut is one the most compelling stories in history. Indeed, with the fall of the Roman Empire, one could argue that the continent lay in tatters with marauding bands of rebels sacking and destroying cities across the continent. However, Europe quickly ascended from the ashes to become one of the world's preeminent economic powers. While geographic and cultural explanations may certainly be key elements in the European growth story, they are not adequate to explain the long-run growth and ascendency of Europe.
Landes (1999) presents the argument that cultural factors played a key role in Europe's economic and global rise. In his article, he explicitly argues against a more universal thesis that Europe's development during the Middle Ages was simply due to increased security due to the lack of invaders that had pillaged the continent. Landes makes a much grander argument: Europe discovered the idea of economic development as an amalgamation of its cultural traditions.
An unparalleled cultural tradition played a key part in helping to rebuild society for economic development: Ancient Greece left a preference for democratic institutions over the authoritarian rulers that pillaged other countries; Christians emphasis on material goods being a blessing from God meant that property could not be readily expropriated by rapacious government officials; the idea of a commune led to unfettered economic organization and activity that boosted development. These unique cultural factors plays into Landes argument that Europe's "exceptionalism" was built on these disparate cultural threads that no other geographic area possessed; they coalesced at the right time and place in order to push Europe's inexorable economic rise.
Brenner (1976) posits that cultural and geographical explanations of European ascendance do not account for a key element: class structure. Brenner's argument is speaking against both the tradition that privileges cultural and geographical explanations, as well as that which posited demographics as a main cause of Europe's rise. Brenner's main point is that even though class structure clearly plays a key role in economic development, it is either completely ignored or operationalized as endogenuous to the model in key variables such as demographics rather than an independent force helping to direct growth. To Brenner, the definition of class structure means that it will impact growth rather than be affected by growth: The definition of class structure is connected both to the relations between producers and their livelihood, as well as conflictive relations of property. Brenner then follows through the argument that with this definition of class structure, it must be seen as an independent force contributing to growth rather than simply a notion embedded in the notion of demography. This is a radical change for the past.
There is little doubt that such factors as geography and culture certainly played a role in Europe's rise. Landes, although overreaching in certain areas (particularly in positing homogeneity in thought and practices across the continent) presents a compelling case that Europe's rise was not deterministic in nature. These explanations, however, leave out key elements such as demographic and class structure. Brenner's theory of class structure as a factor not necessarily endogenous to the model but as a factor driving economic growth should be emphasized more in understanding Europe's rise. Indeed, history as a social science subject should not fall prey to monocausal or simplistic explanations that only utilize a few variables. The new scholarship on Europe emphasizing more micro factors should be recognized as crucial factors that put Europe on its trajectory.
Time is precious
don't waste it!
Get instant essay
writing help!
Plagiarism-free
guarantee
Privacy
guarantee
Secure
checkout
Money back
guarantee
Get a Free E-Book ($50 in value)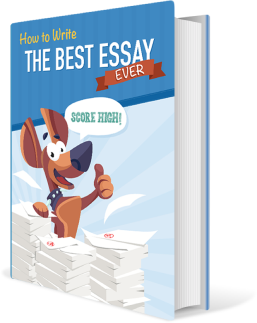 How To Write The Best Essay Ever!