Evaluation and Analysis of Broadridge's Security, Essay Example
Pages: 3
Words: 954
Essay
This Essay was written by one of our professional writers.

You are free to use it as an inspiration or a source for your own work.
Broadridge Financial Solutions is a provider of security processing and operations, technology-based stakeholder communication solutions, and related services to companies providing financial services around the world. It offers every trade processing including distribution of proxy materials, investor account statements, tax statements, prospectuses, and trade confirmations. Broadridge is in more than a dozen countries in Asia, Europe and North America.
Broadridge's operations are categorized into two division units: the Securities Processing Solutions and Investor Communication Solutions.
Investor Communication
This Investor Communication Solutions business unit involves the proxy material distribution and processing for the investors in mutual funds and equity securities, and the assistance of allied vote processing. Proxy Edge is an automated proxy with its functions aimed at offering voting solution and the delivery solution to financial advisors and institutional investors, and the involvement of the largest stockholders of many companies is guaranteed.
Securities Processing Solutions
In this segment, the business offers a package of the improved and advanced transaction services that are computerized and the securities transaction lifecycle is automated. Financial institutions are therefore able to efficiently and consolidate their financial records.
In addition, the outsourcing of certain broker-dealers in relation to clearing, from the point of entry to trade matching this is done while ascertaining their financial potential and capitalizing on their business.
The initial financial period of fiscal year 2014 revenues increased 10% to $545 million, this being similar to $496 million for a similar period last year. The $44 million in net earnings increased 143%, similar at $18 million similar to the previous year, largely because of the higher revenues driven by revenue mix. The net earnings (non-GAAP) amounted to $48 million similar to $22 million the previous year`s earning. The Diluted earnings per share as per the GAAP accounting increased to $0.36 per share. During the first quarter period of fiscal year 2013 the diluted earnings per share was $0.14.
The Diluted earnings per share earned, $0.39 (non-GAAP) compared to the previous year`s $0.18. Our diluted earnings $0.03 per share calculated according to the GAAP standards for both the period of months ended September 30, 2013 from 2012 and this being caused by Acquisition Amortization and Other Costs increases.
Application of various assumptions are made by the discounted future cash flow in the determination of a company`s fair value. They particularly include; projections of revenues with a sustained long term growth rate, appropriate discount rates and estimated costs based on the weighted average cost of capital of the company.
Every component of the consolidated structure is taken into account by the weighted cost of capital. Components include; long term debts and equity. These assumptions if impacted negatively by the changes in economic and operating conditions culminate in goodwill impairments in future. The amount of goodwill that Broadridge had as of June 30th 2013 is equivalent to $778.4 million.
The impairment of goodwill was not impaired by the 10% changes made on the projected future discounting rates, operating cash flows, and terminal growth rates.
The quality of the company`s reported earnings is exposed by the company`s operating cash flow. The operating cash flow is basically the amount of cash generated from the rendering of services or sale of products. The costs associated with long-term investments are excluded from the operating cash flow and this is used by an investor in evaluating a company`s quality in terms of its earnings.
The company with limited cash or cash equivalents to cover its current debts and liabilities should raise concern to both the management and investors with regards to the ability to meet the current and long term needs.
According to recently published financial statements Broadridge Financial Solutions Inc. has 281.1 M in Cash Flow from Operations. This is 86.4% lower than that of Technology sector, and 15.65% higher than that of Information and Delivery Services industry, The Cash Flow from Operations for all stocks is 60.54% higher than the company.
The approximate of a company`s value at current market value is done by a proxy the enterprise value and is commonly used in the determination of a firm`s takeover or merger price. This enterprise value proxy unlike market capitalization, considers outstanding debts, entire liquid asset, and exotic equity instruments that is available on the company`s balance sheet.
Enterprise Value can be a useful tool to compare companies with different capital structures. Long term liability and current cash or cash equivalents can have a huge impact on market valuation of a given company
Broadridge Asset Utilization
Broadridge Financial Solutions utilizes its assets nearly 13.41%, earning $0.13 for each dollar of assets held by the firm. A company that utilizes cash more effectively, its assets would expand as a positive show for this.
Broadridge Debt Analysis
Broadridge reports about 183.1 M in cash with 281.1 M of positive cash flow from operations. This results in cash-per-share (CPS) ratio of 1.54. The company reports 524 M of total liabilities with total debt to equity ratio (D/E) of 0.63 which is normal for its line of business. Broadridge Financial Solutions Inc. has Current Ratio of 1.9.
Free Cash Flow to Equity – FCFE
The free cash flow to equity refers to the amount of cash to compensate the company`s equity shareholders after debts have been repaid, reinvestment, and all expenses are paid. It is computed as follows; FCFE = (Net Income – Net Capital Expenditure – Change in Net Working Capital) + (New Debt – Debt repayment)
Dividend Discount Model – DDM'
This is a technique employed in the valuation of stock price and it uses the dividends predicted and thereafter discounting them back to the present value. A stock is assumed to be undervalued if the value obtained from the computation of the dividend discount model is higher than the current market share price in the market.
Value of stock = Dividend per share / (Discount rate – Dividend growth rate)
Time is precious
don't waste it!
Get instant essay
writing help!
Plagiarism-free
guarantee
Privacy
guarantee
Secure
checkout
Money back
guarantee
Get a Free E-Book ($50 in value)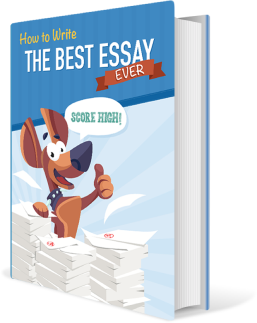 How To Write The Best Essay Ever!