Examining the Garbage Dumpster From a Functionalist Aesthetic Perspective, Essay Example
Pages: 4
Words: 1018
Essay
This Essay was written by one of our professional writers.

You are free to use it as an inspiration or a source for your own work.
The garbage dumpster is a common everyday urban object, as far removed from categories of art and aesthetics as can be imagined. This point is emphasized in the visuals of the dumpster. Its angular shape of strict straight lines is intended for purely practical purposes. It is to house as much refuse as possible. The dumpster has a rigid structure with which its only functional aim is to contain its trash. It is an object made up of purely pragmatic lines, as its sturdy container suggests that it is there to do a job. Nothing is extravagant about its construction, and it was created in mind of a pure functionality. Furthermore, it is designed for its compatibility with a dump truck, which can lift the content of the refuse into the disposal bin. Accordingly, the design of the city dumpster is not only intended for its compatibility with garbage, but also according to its compatibility with the transportation that will carry away this garbage. It serves as a certain intermediary between residential and commercial spaces and the space of the city dump. Moreover, the dumpster's color is a bright blue, which is no different than other such city-owned bins. This striking color serves the purpose of clearly identifying to the public that it is a place of the disposal of waste, so that its uniform colors throughout the city have a symbolic function.
The city garbage dumpster is certainly a mundane, everyday object. In this regard, when one passes it on the street, it is not something that summons images of aesthetic value or art. This sense of an aesthetic lack of value of the object is as much the result of it being such a common and quotidian object that we encounter in our everyday lives, as it is the result of the primary function of the dumpster in our society. The city dumpster has a primary purpose of housing refuse, trash, and garbage, and this purpose can be said to re-iterate its essence of possessing no value, even on the aesthetic level: it is that which houses everything that is excluded from the social realm. The city dumpster is not only an object that is worthless in itself, but it also contains objects, garbage, that have been deemed worthless by society. The city dumpster multiplies the effects of worthlessness with its very existence.
When examining the object, it can be said that its basic design intends to realize two aims. Firstly, the city dumpster must perform a precise function, therefore, its construction is made with the precise intent of effectively performing its task of hosting refuse. Secondly, to the extent that garbage is that, which is unwanted within the social realm, the city dumpster can be said to be deliberately designed so as to de-emphasize its appearance and presence within our society, precisely so that it becomes something unnoticed. At the same time, despite the colors of the bin that present a clear symbolic function, object is designed with a specific logic that simultaneously tries to detract attention from it, as though it were disappear in the city landscape and not be made apparent because of the undesired nature of that which it contains: garbage.
Yet using the principles of aesthetic reasoning, it is possible to generate a new view point of this worthless object. This is most explicitly true from a functionalist perspective of aesthetic reasoning. At first glance, it would seem that the city dumpster example radically conflicts with any functionally-attuned aesthetic theory. This is because the functions of the dumpster, as we have described them, intend to remain to a certain degree concealed from society. The only time when the object is to become apparent to the passerby is according to its color that is to indicate where refuse is to be deposited. But refuse is that, which is precisely unwanted by society, so that the dumpster is only made visible as a container of that, which is to become invisible to society: garbage. Yet already in this description of the function of the garbage dumpster, we can begin to understand how an aesthetic functionalist theory of the object transforms this simple trash-holder into an aesthetic object. Firstly, to the extent that from the functionalist perspective objects have aesthetic value if they have meaning or teach something true, the dumpster teaches us about the structure of society. Namely, this is a society that produces excessive waste. Unlike cultures that effectively and efficiently use resources, the society of the city dumpster is one that produces an excess of consumption. It produces objects that are deemed as having no use in society. The city dumpster is an object that symbolizes these objects of excess.
Accordingly, this object tells us something about the values of the culture. This is not a culture which tries to effectively use all resources, but rather tries to quickly dispose of everything that is deemed not valuable. Furthermore, the culture tries to make its society of consumption as inconspicuous as possible. The garbage dumpster is something to be hidden, something that is not to stand out to the eye. This indicates a certain self-recognition of the culture of a shame towards its excesses. Society does not like to be reminded of the waste that it produces. The coloring of the dumpster object is only to serve as an indicator of a location where refuse goes. Hence, although the object does not serve as a critique of this culture of consumption, it nonetheless stands in city-spaces as a basic monument to the type of society that has been created.
Accordingly, the value of the city dumpster, from the perspective of a functionally based aesthetic perspective, lies in its very communication of the persistence of things that are considered to have no value in our society. Yet such a quality of valuelessness is the result of this society's decision to promote a culture of excess. In this regard, approached from a new theoretical angle, the city dumpster becomes an aesthetic object that critiques this very culture of excess by exposing it to the eyes of the viewer.
Time is precious
don't waste it!
Get instant essay
writing help!
Plagiarism-free
guarantee
Privacy
guarantee
Secure
checkout
Money back
guarantee
Get a Free E-Book ($50 in value)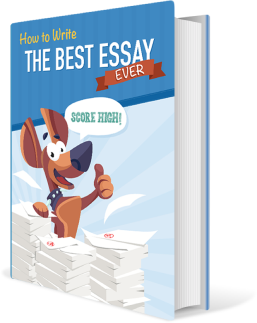 How To Write The Best Essay Ever!