Exporting Corn From United States to China, Research Paper Example
This Research Paper was written by one of our professional writers.

You are free to use it as an inspiration or a source for your own work.
Introduction
Corn is the most valuable and complex grain in the world and because of its importance, production and distribution has changed the world, according to Drakolin (2011). The product has become a staple in the diets of people worldwide, but is also used to feed livestock, chicken and hogs, manufacture of corn syrup, new plastics, alcohol and as fuel for vehicles (Drakolin, 2011)
These useful nutritional and industrial properties makes the commodity, which according to Jerry West of the United States Department of Agriculture is the world's number one crop and is made up of 37% of all grain production, vital for local consumption and export in the United States , which has an annual production of 270 million metric tons.
Globally, corn annual production is approximately 525 million metric tons, only China and Brazil with 110 and 37 million metric tons respectively are anywhere near to the impressive United States production record.
Market Price Determinations
The price of the commodity on the world market is extremely sensitive to both demands and supply, due to its high saturation levels which resonate between feeding humans, animals, and motor vehicles, according to Drakolen (2011). However, in the United States, influencing factors that affect prices include the quantity of production of the tropical maize variety to fulfill bio-fuels needs, the hectares of genetically modified type which is resistant to disease and herbicides, the data provided in the annual Prospective Planting report from the United States Department of Agriculture, and the impact of the North American Free Trading Agreement (NAFTA) on the product, which has been added as one of the commodity freely traded on the Mexican market (Drakolin, 2012).
Contract Specifications
Contract specifications for the commodity include Open CRY C (CBOT), Electronic ZC (Ecbot) as Ticker symbols, a contract size of 500 bushels, there deliverable grades categories namely Number 2 yellow at par, Number 1 yellow at 1.5 cents per bushel and Number 3 yellow at 1.5 cents per bushel under contract price, according to Drakolin (2011). The contract months for securing corn on the global market and ensuring delivery are March, May, July, and December of each year, while the last trading day has been set at the 15th day of each contract month and the last delivery falls on the second business day following the trading day of the delivery month (Drakolen, 2011).
Market Demands in China
Mind blowing was how Dow Jones Newswire (2011) described China's corn demands, as it struggles to meet the growing requirements especially by its emerging middle class, which has developed desires for products using corn sweeteners, starch, and alcohol as well as to feeds livestock.
An order for 2.1 million metric tons in 2010 sent ripples across the US Corn Belt and partially upended the grain trades around the world, as this tonnage was more than the amount the United States government had been able to purchase throughout the country during a calendar year.
A net importer of corn for 15 years, China although possessing its own Corn Belt and strives or self-sufficiency in meeting the needs of its 1.3 billion people, according to Dow Jones News\wire (2011), but its recent demand caught many suppliers off guard and caused the unit price per bushel to $7.2, as well as forced economists and traders within the United States as well as Ma Liangfeng, a retired engineer in Shanghai, to conservatively forecast that the country may in the next ten years exceed Japan number one import quota of 610 bushels.
Demographic Data
China, according to Informa Economics (2010), is presently using 7% of global arable land and 6% of global water resources to feed its population which constitute 20% of the world's population, and such limitations on its resources, challenges its competence in achieving self-sufficiency capability in terms of grain and meat demands over the next decade.
It has been reported according to Informa Economics (2010) that growth in China's meal consumption in livestock and poultry sectors have been the driving force behind its enormous soybean importation in recent years, but there has been a disconnect with respect to meal usage growth and corn feed usage .
Analysis of the United States Department of Agriculture balance table for China all meal demands was estimated to be 9% and 8% for 2009/2010 and 2010/2011 respectively with soybeans accounting for 13 % of the demands in both periods. All grain feed usage on the other hand were found to be 1.3% and 0.8 % for the same year, with the corn usage component surprisingly found to be a low 1.9% and 0.9% respectively.
Economic Data
Economic reforms in China as a result of its domestic saving which average 32% of its GDP as far back as 1979 allow the government to concentrate its efforts on boosting domestic production as a result of the billions of dollars that was available and the incentive provided to business organizations and the low cost of labor. According to Morrison (2011), the approach further lifted the savings rate as a percentage of GDP to climb to an astonishing 53.0 % in 2010, compare to USA 9.3 % in the same year.
Massive injection of money into the economy and aggressive investments in the 2009 recession was one of the reasons why the Chinese economy was able to achieve a 9.1 % growth and remain unscathed while other countries were faced severe financial difficulties, according to Informa Economics (2010). The strategy propelled the Chinese government planners to meet their corn projections as well as compel the World Bank to forecast that this economy would become the largest by 2010
The Chinese government, according to Informa Economics (2010) played significant roles in terms of rain purchasing and marketing. It was customary for the centrally planning regulators to purchase between 20 % and 40 % of the domestic market grain crops and then effectively set price bands for which consumers and business operators has to conform.
A strategy is also in the pipeline according to Informa Economics (2011), to establish a China Agricultural Commodity Reserve Corporation, which will serve to build up reserves of grains, oil seeds, vegetable oil, pork, sugar, and cotton, and use these commodities to maintain balance between supply and demands.
Despite these excellent planning strategies using their economic data, China experienced rapid economic growth that stimulated demands for higher value food products like corn, and was forced to set in motion an order for I million metric tons from the USA, before it could successfully implement its commodity reserve plans.
Legal and Political Data
In an effort to improve the welfare of framers and low- income families, in 2010, the Chinese government passed laws and imposed regulations to eliminate agricultural taxes, subsidize grain, oil, and seed prices, livestock production, raised agricultural commodity purchasing price, subsidize farm incomes and increase the minimum wage according to Informa Economics (2011).
Marketing Data
China, according to Hanover Li, the chairman of Shanghai Je Intelligence, will see imports of corm climb from 1.7 million metric tons in 2010 to 15 million metric tons by 2015, according to Crumb & Olesen (2010).
The country will import corn because of its need to balance regional demands, according to Chen Xi Wen, director of the Office of Central Rural Work Leading Group, but moderate imports do not mean that there will be shortage in the domestic market, according to Morrison (2011).
Net exporting status as it relate to corn, changed due to drought and soaring demands , according to Romig (2011), and led China's agriculture minister to turn to Argentina, the second largest supplier of corn behind the United States, to secure markets. This move during the year 2010 will create dent in the United States corn market 2010 /2011 20.9 million metric tons production projections, according to economic forecasters in the exporting country (Romig, 2011).
Projections and Conclusions
The United Sates prospects of exporting corn to China remains an excellent one based on the economic, marketing, legal, political, and demographic data supplied,
analyzed as well as the contract specifications provided. Central to this conclusion is the fact that despite China approaching Argentina for supplemental shipments of corn, the United States is the largest producer of the commodity in the world, and has no water or land usage limitations to export the product within the delivery periods established under all contractual arrangements. Its large annual output of 270 million metric tons also positioned it to offer the best prices, even on the futures market
Additionally, China has a growing population that presently lies at 1.3 million people, which include a wealthy middle class that are patterning their lifestyle after the American culture, and this include consuming diverse products that are manufactured using corn syrup, and meat kinds that require massive injections of corn to raise livestock, and pork.
China is also a major consumer of bio-fuels generated from corn to feed its motor vehicles, and will have to use this commodity from domestic and the import source, to meet transportation needs.
Crumbs and Olesen (2010), also reinforce the conclusion and positive forecast made, when they pointed out that in addition to the water and arable land limitations, China is severely challenged to introduce mechanization processing to its corn, soybeans and other grain production, because in do so, it will only exacerbate the rising unemployment problems in the country, and this reality may spark civil unrest and loss of lives in the country in the short and medium term.
Reference
Crumb, M. J. & Olesen, A. (2010). Corn to China: New export prospects excite US growers The Associated Press www.commercialappeal.com , 02/21/12
Dow Jones Newswire (2011). China's Corn Demand Market Analysis Agriculture.com www.agriculture,com/marketanalysis/corn/chinas-cn-dm-mindblowing_9-ar18414 , 02/23/12
Drakolen, N. (2011). Commodities: Corn Investopedia www.investopedia.com/university/commodities4.asp#axzz1NDMV7X1 , 02/22/12
Informa Economics (2010). China's Corn Situation: Recent trends and implication for World Grain Trade A multi-client analysis and outlook www.informaecon.com/mcschinacornprospectus.pdf , 02/23/12
Morrison, W.M. (2011). China's Economic Conditions Congressional Research Servicewww.fas.org/sgp/crs/row/RL33534.pdf , 02/23/12
Romig, S. (2011).Argentina near deal to export corn to China Market Watch The Wall Street Journal www.marketwatch.com/story/argentina-near-deal-to-export-to-china-2011-05-16 , 02/23/12
Stuck with your Research Paper?
Get in touch with one of our experts for instant help!
Messenger
Live chat
Time is precious
don't waste it!
Get instant essay
writing help!
Plagiarism-free
guarantee
Privacy
guarantee
Secure
checkout
Money back
guarantee
Get a Free E-Book ($50 in value)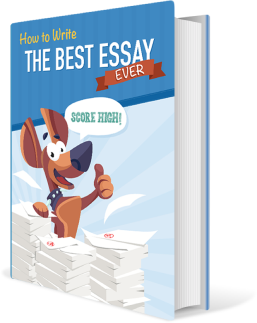 How To Write The Best Essay Ever!