Facebook as an Advertising Market, Research Paper Example
This Research Paper was written by one of our professional writers.

You are free to use it as an inspiration or a source for your own work.
Introduction
In a world that revolve around social media, and where we gain most of information through social network sites, such as Facebook, it is crucial to look on how Facebook became the dominant social network site. The site has become a market where consumers connect in an informal and personal way to share information. The collection of large number of users has been of advantage to advertisers and marketers. Facebook has become a prominent way of advertising. This is evidence by large number of business that are signing in Facebook to connect to this large number of the potential customer and advertising their business. This paper highlights on the Facebook market in different facets, which include how it grew, and how it has maintained its market stability.
Role of Facebook
Social network site is web bases communication platforms that support social interactions among contact known as friends on the site. Facebook is a social network website that allows people to connect and share ideas, photos, online. The web site allows it uses to registers, for free, create a profile, send messages, upload photos, and keep in touch. The site is available in 37 languages. It has public features such as pages, events, marketplace, groups, and presence technology (Mark & Marcus, 2012). With each member profile, there are network components such as wall, photo albums, and blogging features. The wall is a bulletin board, where friends can leave messages. The message can be a photo, video, or text.
Facebook plays a key role in bridging social capital. This is because it allows users to create many social connections. Previous study has documented an increased level of social capital with increase in use of Facebook use. Increasingly individuals use Facebook maintains social relationship.
Facebook also plays a huge economic role. Its economic impacts can be measured in term of gross value added. Facebook, create jobs, it changes the firm productivity, it creates benefit to firm through advertising on the site. The site has also created numerous benefits to firms involved in ICT supply infrastructures.
Facebook as a market
A market is where buyers and sellers meet to do business. Facebook is a market, users from different part of the world meet here. The sites allow its users to register profiles and share or exchange and gain information and news through friends. In 2008, Facebook created a marketplace features. This feature allows the users to request what they want and what they have within their group of friends and networks. With such feature, face book is like a market where you can sell and buy anything. By allowing users to register free, Facebook collect a lot of demographic data and preference from its users. This data is highly valuable to advertisers and marketers because it is personal and highly detailed. Facebook is mainly an advertising platform. The site sells ads space on its site. In addition, the Facebook helps the advertisers to aim their adverts to specific group of people. Moreover, Facebook creates platform that allows software and applications to run on it. The benefit occurs in term of great traffic being directed to particular sites. This, for instance, makes it easy to hold larger social and business events more frequently. This gives business and individual a pool of larger potential buyers and great engagement of the community through better connectivity (Mark & Marcus, 2012 ).
History of Facebook
Facebook was registered in January 2004 by mark Zuckerberg and his college roommates. Mark was a keen programmer and had already developed several social network websites for his fellow students. The site was originally known as facebook- a book distributed to freshmen profiling student and staff. Within one month after launch, around half of the Harvard university student had registered. The network became Facebook.com on august, 2005. The network started to spread to other universities in US, and then began to spread worldwide. On December 2006, the network was extended beyond educational institution; anyone could now register with an email address. Since then the site features have continued to devolve. Users can now post free classified adverts and develop their applications. Today facebook is the largest social networking site with over 1.3 Billion active users. Facebook held its initial public offering on February 2012. The company began selling share to the public and reached a peak market capitalization of $212 billion on February 2015(Kerr, & Amabile, 2007)..
Social media market structure
In social media, face book is becoming a dominant company. Other competitors are, myspace, and Google + and twitter occupy a relatively small market share. Facebook recently acquired instant gram and whatsapp. According to study by  registered users spend an about four minute on Google + per month, Pinterest users 100 minute/ month, and Facebook users spent about 405 min in a month (Kerr, & Amabile, 2007).
When considering Facebook and Google as advertising platform. Facebook and Google that use a system of advertising that operates on a cost per click basis control the biggest market share. Recently Google acquired YouTube and it is in the process of acquiring yahoo and bing. The two companies hold about 90% of the market share and thus give them a monopoly.
The social network business market can be said to be monopolistic market. Here there are few supplies such as face, book, Google, myspace and Pinterest and many buyers. In addition, barriers for entry are relatively low- relatively small capital is required as a startup capital to create a social network site market it and maintain it.
How Facebook manages large amount of users for free
There are several technical aspect of the Facebook website, that enable it to maintain larger number of data of its users. First, the site is developed in a monolithic application. A team of technicians is always improving the site. In fact, new changes are rolled out daily. The site uses puma to manage the high rate of data flow. In addition, to make the web pages display more quickly caching solution is used. To deliver a lot of emails that it sends to its uses, the site uses momentum platform from message system. Facebook use hive as a backup plan since data in hive can be recovered. On February 2008, Facebook redesigned its user's interface that is more appealing and easy to use (Mark & Marcus, 2012).
To ensure that the site is secure, Facebook started rewarding researchers who find and report security hole a minimum of $500.
How can Facebook maintain its growth revenue
To keep its revenue growing the company recently launched an open graphic spec targeting. This allows the advertisers to target users using the detailed information about them that Facebook has. This targeting option will increase the rate of return for Facebook adverts and thus Facebook will attract new advertisers and marketers and get the existing one to spend more money. With spec targeting adverts, the company is hoping to get higher click rates. With higher click rates, the company is hoping to charge advertisers more and thus increase its revenue.
Again, in order to increase its revenue, Facebook recently bought some of its competitors such as whatsapp and Instagram. Whatsapp is the most popular messaging application; the six-year-old company has more than 400 million users. By buying Whatsapp, Facebook will bolster its position in messaging world.
Another strategy for growth is through sale of ads space. In 2012, Facebook started to install ads. With its massive targeting data, the ads space has performed so well and has raised its income.
Challenges facing Facebook
Facebook main challenge is to retain and engage more audience to continue its growth (Mark & Marcus 2012 ). With other companies such as LinkedIn and tweeter coming up, the Facebook dominance is reducing. Facebook is losing its cool factor; this is evident by the reducing numbers of teen that are signing up. Although more adults are signing outs, young users prefer fresher and new sites such as twitter. In addition, Facebook has already started to saturate its market while facing stiff completion from foreign markets.
References
Mark M. and Marcus C. (2012). Face book market strategy. Harvard Business Review, 25 (5), 565-573.
Kerr, D. and Amabile, T. M. (2007). Valuation: What facebook $104 Billion is worth.. Nova Iorque:Springer.
Stuck with your Research Paper?
Get in touch with one of our experts for instant help!
Messenger
Live chat
Time is precious
don't waste it!
Get instant essay
writing help!
Plagiarism-free
guarantee
Privacy
guarantee
Secure
checkout
Money back
guarantee
Get a Free E-Book ($50 in value)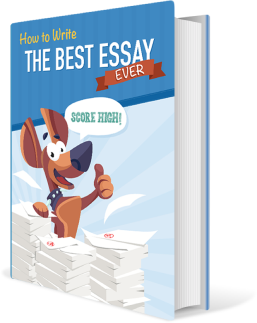 How To Write The Best Essay Ever!