Falls Prevention in Older Adults, Research Paper Example
This Research Paper was written by one of our professional writers.

You are free to use it as an inspiration or a source for your own work.
The prevention of falls in older adults requires an examination of the different clinical issues that play a role in this process and in determining what steps are required to ensure that patients do not face a high risk of falls. One-third of community-dwelling adults over the age of 65 experience falls annually in the United States, and 10 percent of those falls are serious in nature (Kelsey, Procter-Gray, Hannan, & Li, 2012). Since 2009, there have been approximately 2.2 million falls that were not fatal yet required emergency treatment, and another 19,000 deaths attributed to falls within this population (Ambrose, Paul, & Hausdorff, 2013). A number of falls prevention strategies have evolved in recent years with an aim to improve outcomes for these individuals, including but not limited to the adoption of assistive devices, medication adjustments, and the reduction of potential hazards in the home environment (Kelsey et.al, 2012). The purpose of this discussion is to address the means of improving falls prevention strategies in older adults to improve health and wellbeing for this population, using prior research and literature in order to determine the best possible method of managing falls prevention effectively and consistently.
Description of Findings
Various literature reviews have been conducted in recent years regarding patient falls in older adults, including but not limited to an examination of risk factors that often contribute to these events, such as environmental conditions, balance issues, dizziness, confusion, visual disturbances, and postural hypotension, among others (Ambrose et.al, 2013). These risk factors demonstrate the need to further evaluate the conditions under which patient falls are likely to occur and to determine the steps that are required to form strategies to reduce falls through prevention activities. An evaluation of existing mechanisms must be identified that determine falls risk, including tests such as the Dynamic Gait Index, Timed Up and Go Test, and the Performance-oriented mobility assessment, among others, all of which require a concerted effort from nurses in order to be successful in meeting the needs of older adults and in recognizing the individual falls risk of different patients in this capacity (Ambrose et.al, 2013). These evaluations must be addressed further because they impact how the treatment and management of older adults must occur to improve their quality of life and a reduced risk of potentially life-threatening events such as falls.
Falls prevention strategies must begin with an examination of the reasons why falls occur and the risk factors that are often attributed to these occurrences, along with other issues that must be identified in order to enable nurses to be proactive in falls prevention strategies. In a study conducted by Milat et.al (2011), a survey instrument via telephone was adopted to identify the number of falls among a group of community dwellers. In this study, 25.6 percent of participants fell within the past year, and 61.2 percent fell only once, 21.4 percent fell on two occasions, 7.8 percent fell on three occasions, and 9.5 percent fell on four occasions or more, with 66 percent of participants experiencing injuries (Milat et.al, 2011). Those who were injured experienced bruising, sprains, and other issues, with 20 percent going to the hospital for evaluation following a fall (Milat et.al, 2011). These statistics represent a sample of 5,681 interviews that were conducted via telephone, and based upon the information that was collected during these inquiries, it is important to further address the challenges of identifying the circumstances under which older adults experience falls in order to determine which strategies are likely to aid in prevention of these falls in the future (Milat et.al, 2011).
Based upon these results, it is important to identify the different perspectives that demonstrate an ability to recognize the value of falls prevention strategies in reducing the risk of falls for older adults. There must be a continuous emphasis on the ability of nurses and other experts to be proactive in working towards a set of solutions that will positively impact older adults and that will influence how individuals respond to favorable circumstances within their homes that aid in falls prevention. Falls prevention must continue to be a significant focus and must be able to improve upon the existing framework that exists to address falls prevention at a high level. Nurses must be able to examine the different risk factors that impact falls and to make decisions that will have a positive and lasting impact on falls prevention for patients. When these circumstances occur, it is possible for healthcare providers to take the steps that are required to ensure that older adults recognize their own risk factors and aim to reduce these risks as much as possible. It is imperative that there must be an emphasis on research-based evidence and practice methods that will be effective in meeting the needs of older adults who are at risk of these falls, and this requires an examination of the different areas where older adults are likely to be at risk of falls as a product of their surrounding environments.
Conclusion
Falls risk among older adults is largely dependent on the surrounding environment; therefore, these issues must be addressed in the context of identifying the nature of patient falls and the likelihood of different risk factors. These risks must be evaluated on a larger scale and must play a critical role in shaping falls prevention strategies among nurses and other care providers. Therefore, falls risk criteria must be fully examined and other factors must be identified that will have an impact on quality of life and other issues that will impact older adults over the long term. Falls prevention strategies will be successful when they embody the practical nature and risk of falls to improve the lives of older adults and enable them to reduce their own level of risk.
References
Ambrose, A. F., Paul, G., & Hausdorff, J. M. (2013). Risk factors for falls among older adults: a review of the literature. Maturitas, 75(1), 51-61.
Kelsey, J. L., Procter-Gray, E., Hannan, M. T., & Li, W. (2012). Heterogeneity of falls among older adults: implications for public health prevention. American journal of public health, 102(11), 2149-2156.
Milat, A. J., Watson, W. L., Monger, C., Barr, M., Giffin, M., & Reid, M. (2011). Prevalence, circumstances and consequences of falls among community-dwelling older people: results of the 2009 NSW Falls Prevention Baseline Survey. New South Wales public health bulletin, 22(4), 43-48.
Stuck with your Research Paper?
Get in touch with one of our experts for instant help!
Messenger
Live chat
Time is precious
don't waste it!
Get instant essay
writing help!
Plagiarism-free
guarantee
Privacy
guarantee
Secure
checkout
Money back
guarantee
Get a Free E-Book ($50 in value)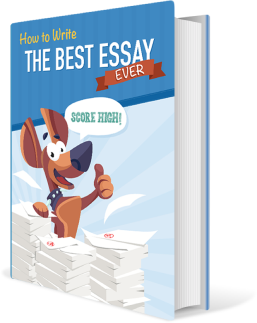 How To Write The Best Essay Ever!