Falls Prevention Policy, Essay Example
Pages: 8
Words: 2285
Essay
This Essay was written by one of our professional writers.

You are free to use it as an inspiration or a source for your own work.
Introduction
Falls prevention for older adults is a serious problem in many communities and impacts patient safety in many ways. As a result, it is necessary to identify the causes of this problem and the potential solutions that are available to minimize this risk for older adults. Policies and regulations regarding falls prevention are limited in some states, while more proactive and supportive in others; therefore, greater consistency in this regard is necessary in order to address the problem more consistently. It is important to address the challenges that impact falls prevention in older adults and how to develop policies that are based upon the knowledge and programs that coalitions have created. The primary purpose of this discussion is to evaluate the potential policymaking objectives associated with falls prevention that will have a significant impact on older adults and an increased focus on preventing falls from occurring throughout this population.
Key Strategies
From a conceptual point of view, falls prevention is a common yet preventable phenomenon that requires healthcare knowledge, expertise, and assistance in conjunction with the development of policies to address the situation and to establish standards for education and outreach to promote falls prevention. Determining the extent of the problem in order to establish evidence-based solutions is necessary in order to achieve the desired objectives in promoting falls prevention on a comprehensive basis. As part of the evaluation of this concept, state-based coalitions regarding falls prevention must work in conjunction with policymakers to ensure that falls prevention is a critical priority in promoting greater health and wellbeing for older adults. This issue is critical to nursing because of the large population of older adults who are treated in hospitals and long-term care facilities who are at risk of falling due to their overall health status and the surrounding environment; therefore, nurses must be proactive in developing strategies to address this issue directly and with an approach that is focused on preventing falls and related complications that could impact this population in different ways. Policymakers are likely to be influenced by the factors that are associated with falls prevention when they understand the extent of the problem and how it impacts older adults within their own communities.
Prior Policymaking Experience with Falls Prevention
There has been some degree of success to date regarding falls prevention in some states with support from the National Council on Aging, including individual coalitions that are specifically designed to address falls prevention, but aligning policies with these objectives has been difficult to sustain (2009). Furthermore, it is difficult to address this problem because it is widespread and may occur in hospitals, long-term care facilities, and in the home environment, among other areas. Lawmakers have been largely focused on other issues rather than recognizing the urgency of this issue and its impact on healthcare practice and its overall cost burden.
Lawmakers Involved in Chosen Policy Issue
In recent years, there has been a host of legislative action that addresses falls prevention and supports a greater understanding of its impact on older adults. Legislators in many states, including California, Florida, Hawaii, and Texas, among others, have established new mandates regarding falls prevention that will influence change within this area and provide greater protections against falls (National Conference of State Legislatures, 2015). For example, the Texas legislature has recommended legislation to enact "Falls Prevention Awareness Week" in order to educate the general public and provide information regarding falls prevention, including best practices and the development of guidelines to address this issue (National Conference of State Legislatures, 2015). Falls prevention efforts in Maine, for example, have been supported by legislation to address this problem and to establish a toolkit for falls prevention to enable healthcare providers to provide education and outreach regarding this issue (Sward, 2010). The challenges of falls prevention must be well understood and demonstrate that policymakers are doing all that is required to ensure that these policies support life-saving education and measures to prevent future falls that could lead to detrimental consequences and even death.
Policymakers must also demonstrate their commitment to falls prevention through education for nurses and other healthcare providers, particularly those who work with older adults, as this is an important step towards the discovery of new ideas to reduce the risk of falls and to improve prevention rates. Recognizing the extent of the problem and how it may be addressed through legislation is a critical step in supporting a model example of a falls prevention strategy that will have lasting benefits for older adults. This is best achieved through a program that will educate policymakers with real-time data regarding falls in older adults so that prevention becomes a critical concern that is worthy of policy-based development.
Empirical Evidence
Plan/Presentation to the Policymaker
The intent of the proposal/presentation for the policymaker is to attract sufficient attention in order to be successful in addressing the needs of older adults who face an increased risk of falls. Since this population is likely to experience a high level of risk due to their age and health status, monitoring their mobility is of critical importance. The presentation to the policymaker should take place in the near future in order to capture the attention of the legislative body and in a location that is within a community who serve as part of the legislator's constituency. Finally, the presentation should include a PowerPoint presentation and an example or two from the community who has been supported by a falls prevention initiative and who have personal stories to tell that will be an engaging and thoughtful use of the subject matter. Personal experiences are likely to be effective in communicating the issue and its impact on older adults and are likely to resonate with the legislative team. The creation of a presentation to promote falls prevention awareness and education must be clearly communicated to the legislative team through this presentation, thereby requiring a professional strategy and an opportunity to explore the different dimensions of the problem.
Message for Policymaker/Legislator
In conveying the message to the policymaker/legislator, it is important to develop a strategy that will demonstrate the importance of shaping an environment in which patient falls are a critical health concern for older adults, given their health limitations and challenges that impact their lives in different ways. The planned strategy for the presentation is simple: older adults face a greater risk of falls that may have a significant impact on their health, wellbeing, quality of life, while also creating a greater cost burden for the healthcare system.
Plan to Convey the Message
The success of the presentation regarding falls prevention is contingent upon the ability to be proactive in working towards a strategy to improve the response to falls-related risks for older adults. Since this population faces a high level of concern related to their health, it is important to develop a strategic approach that will have lasting benefits for the group and which will impact this population on a widespread basis. Therefore, it is necessary to develop a strategic opportunity to ensure that the concept is clear, concise, and offers the appropriate message. These issues will demonstrate the importance of the issue and by providing a personal approach to the message, it is likely that the policymaker will be more likely to have a desirable response. In this context, personal stories and/or examples regarding falls, including a discussion of how falls might impact one's relatives, may be a critical factor in supporting the need to address this concept effectively. The presentation must be brief to address time constraints but also be poignant in its efforts to get the desired message across to the legislator.
Plan for Presentation
The proposed presentation must include a set of PowerPoint slides that will be impactful by providing pictures and large text, using different colors, in order to get the message across to the legislative audience. This is an important step in supporting the potential outcomes of the presentation and how it might impact the audience. The PowerPoint presentation must be brief in nature but also provide substantial substance for the audience. Therefore, this process must be carefully executed in a professional manner that will have a significant impact on how the presentation is supported by the group and its overall comprehension of the subject matter. It is also important to provide additional presentation materials for the group that will impact the potential outcomes of the presentation, including a copy of the PowerPoint slides for further review and analysis. This will encourage the development of a successful response and potential legislation for the topic in the near future. Follow-up emails regarding the presentation must also be sent, along with an expanded level of advocacy to support this issue. The program must also be communicated at the local level in order to make the general public more aware of this risk and how it impacts older adults throughout the community.
Specific Examples
Offering real-life examples of this dilemma is an important aspect of the presentation, as it requires a strong understanding and acknowledgement of the needs of the patient population and how this risk will have an impact on their health over the short and long term. In this context, healthcare providers and others who work with older adults must be prepared to address these challenges with this process and demonstrate their understanding of the needs of the patient population moving forward. Another integral component of the presentation is to provide data in a manner that is easy to understand and also offers an interesting glimpse into the problem in order to support a falls prevention program with a widespread level of influence. Specific data will demonstrate the serious and urgent nature of falls for older adults and provide opportunities to improve upon existing strategies and establish new regulations for healthcare organizations to follow.
All recommendations must be presented in a clear and concise manner and demonstrate the importance of this programmatic need. It is believed that by providing a unique presentation with a clear and concise approach, it is possible that the policymaker will recognize the urgency of this matter and be able to contribute to the conversation through new legislation to support the concepts that have been introduced during the presentation. Cases to be presented to the legislative team must be practical and relevant to the presentation and facilitate a desirable response in order to acquire new support for falls prevention that will likely make a difference in the healthcare community, and particularly for nurses who work with older adults.
Conclusion
Patient falls are a serious concern for many older adults as they age and there is an overall decline in health and wellbeing. Therefore, it is necessary to address the concerns associated with this risk through the development of policies and regulations to promote falls prevention for this population. Nurses must play an active role in establishing a presentation in order to enable legislators to examine this concept and to determine that it is worthy of further support and regulatory guidance. This will enable older adults to experience greater safety and security against the risk of falls. The development of a presentation for legislators must provide an effective understanding of the needs of older adults and support falls prevention and the need for legislation to protect this population. The presentation will provide a summary of the problem as well as detailed information that will have a significant impact on the issue and its level of importance in preserving health and wellbeing. The presentation must be able to demonstrate that falls risk in older adults is too high and that this phenomenon requires a comprehensive educational strategy to prevent falls in this population group.
References
National Council on Aging (2009). Falls Free Initiative: Advancing and sustaining a state-based falls prevention agenda: the role of legislation, policy, and regulation. Retrieved from https://www.ncoa.org/wp-content/uploads/State-Fall-Prevention-Legislative-and-Policy-Initiatives.pdf
Sward, D. (2010). Preventing falls among older Americans. Retrieved from http://www.ncsl.org/portals/1/documents/health/1821falls.pdf
Time is precious
don't waste it!
Get instant essay
writing help!
Plagiarism-free
guarantee
Privacy
guarantee
Secure
checkout
Money back
guarantee
Get a Free E-Book ($50 in value)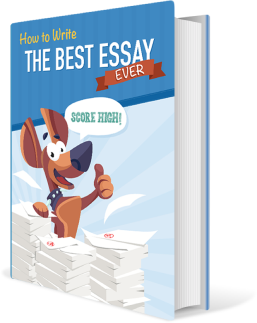 How To Write The Best Essay Ever!