Farm Factory, Research Paper Example
This Research Paper was written by one of our professional writers.

You are free to use it as an inspiration or a source for your own work.
Jeremy Bentham was quoted making a poignant statement, "The question is not, can they reason? Nor, can they talk? But, can they suffer?" While his quote is left open to interpretive perspective about the sufferings in the world, for the purpose of this paper, "they" is the number of animals that suffer from animal cruelty. Cultivating has been a primary means of providing food and nutrition to individuals for centuries. Farmers were able to past down the skills of learning to till the land, while also taking care of the farm animals on hand. This included taking care of the animals by cleaning their stalls, feeding them, breeding them with other animals and so on. However, in the past when eating meant, the meals came from hard work and labor of growing the land.  Presently times have drastically changed, our food source no longer comes directly off the farm, but from grocery stores or in fast food restaurants. Unknown to us is how the grocery stores and restaurants acquire their produce, even though there are laws in place protecting the consumer from receiving bad produce, many of the public are unaware of the process in which farming has evolved into. The aim of this paper is to analyze the three major effects of factory farming. Although factory farming makes meat and other animal products more affordable, its negative consequences to animal welfare, consumers' health, and the environment far outweigh its benefits.
Farm animals are reared today primarily by industrialized facilities, such as CAFOs or confined animals feeding operations, i.e. factory farms. The American diet especially has focused heavily on the intake of animal products, even with recommendations outlined by the United States Department of Agriculture (USDA). Americans continue to consume excessive amounts of meat, and other non-nutritious foods, which has been closely linked with the country's rising levels of disease and obesity. (Guzzler, 2008) Due to this circumventing health problems, there have been numerous consequences for the dairy and meat-centric diet, which includes the large amounts of meat consumption. According to, Stathopoulos (2010) "In order to produce this enormous amount of meat and dairy for consumption in the United States, ten billion animals must be raised and slaughtered and over nine million dairy cows must be milked each year." (Stathopoulos 411)
In order to care or provide housing for all of these animals, at the least costs to the producer or famer, they are confined to intensive systems called factor farms, that are based on the concentration of control and economies of scale that have permitted such large operations to widely overtake, and flourish to displace the small farms. With these factory farms, animals are abused, crammed into tight spaces, tormented, and are susceptible to multiple infections and genetic manipulation. These atrocities call into question several issues with the rights of animals, and supporters believe that animals have an inherent worth in which they should live a life that is free from suffering and pain.
CAFOs (Concentrated Animal Feed Operation's) or known primarily as Factory Farms, houses a large number of animals in one single plant. Since there are such a large number of animals within CAFO, they are forced to live in confined quarters that cause numerous issues, ailment, frantic dairy animals infection, pigs go faltering. Production line Farming Cruelty comes from insensitive treatment of the creatures by not sufficiently giving space to live and insufficient regulations on the Federal or States levels. However, the issue can be explained by considering a more regular improvement of the creatures and stricter regulations on the Federal and State levels for the Factory Farming Industry. Animals being brought up in CAFOs are compelled to live in confined quarters, this reasons numerous issues. In addition, the proprietors of these farms don't see it in this way; they are making immense benefits and have approaches to get around the issues created by these tight living quarters or somewhere in the vicinity they think. According to documented research,
"The animal factory is a classic case of technology run horribly amuck; it requires high inputs of capital and energy to carry out a simple, natural process; it creates a costly chain of problems and risks; and it does not, in fact, produced the results claimed by its proponents." (Mason and Finelli 104)
Animals that are forced to live in these types of structures live in conditions that similarly resemble not farms but fetid prisons. More critically is the animal farm factory in which continues to tug society in a dark long step backwards from the ethical relationship and desirable goal with the inhabitants and the natural world.
Factory farms have become a primary approach to drive out competitors and cut costs for producers. It has been done however at the expense of the consumers' health and the animals' welfare. Mason and Finelli have indicated that, "in current agricultural practice, raising animals for food depends heavily on the use of pharmacologically active compounds: drugs," states a 1999 National Academy of Science report." (Mason and Finelli 115) The confined spaces in which these animals are forced to live in is counterproductive in their growth, as they are injected, fed, or coated with a mixture of drugs like antibiotics, coccidiostats, arsenic, and other compounds. This leads to more animals susceptible genetically to stresses of the factor life, and infectious diseases that further debilitate their immune diseases. For example, the number of animals increasing per square foot is used in order to maximize profits and efficiency, which leads to the increase in contamination and disease, more specifically the suffering of these animals. Factory farms also proliferate the widespread use of antibiotics that are utilized in order to prevent the diseases that are apparent in the unsanitary and crowded environments, results in the acquiring an antibiotic-resistant bacteria that can threaten the antibiotic's efficacy in treating humans. (Stathopoulos 412)  Unnatural feed and dangerous growth hormones that are utilized to artificially speed up the growth process in animals, increases not only the output of sick animals, but it makes it even dangerous for humans that consume these animals. Animals brought up in farms homesteads are overdosed with antibiotics to attempt and to cure the illness, or prevent the spread further diseases, on the off chance that they are available.
One of the issues with the overdosing the entrapped animals are the sicknesses they are attempting to forestall or cure, get to be impervious to the antimicrobials. For this reasons, numerous issues for not just the animal; the consumers can likewise persevere through some of these disorders. Now and again the infection can get to be destructive. Much research has went into looking at how the rampant spread of infection and diseases are present in factory farms because, they are constantly given antibiotics in which they become immune from. This includes reports from world watch organizations, "Crowded, unsanitary conditions and poor waste treatment in factory farms exacerbate the rapid movement of animal diseases and food-borne infections."(Nierenberg 16) Other research also hints at the spread of diseases throughout these types of establishments that make it such a cruel practice for each of the animals involves.
The animals that suffer within these conditions live a relatively short life, as they are primarily raised for consumption by humans. The animals are subject to many volatile assaults, which if inflicted on humans would be considered a violation of human rights. According to the Animal Welfare Institute, "in order to facilitate confinement of these animals in such stressful, crowded, unsanitary conditions, painful mutilations like cutting off the horns of cattle, cutting off the beaks of chickens, and docking the tails of sheep, pigs and dairy cattle are routinely performed." (AWI) There is breadth of scientifically evidence that demonstrates that animals that are intensively confined suffer, are distressed, and frustrated under these modern schemes, that are directly attributed to the small cages and crates that many animals are forced to live in. In the United States alone, the animals such as bird are confined to wire battery cages in which they are not allowed to spread their wings, while sows and calves are abused,  and forced to live in wide gestation crates with narrow enclosures in which the pregnant sow are not able to turn around. The hens that are only reared for their eggs and their meat, they are forced to endure additional atrocities from a young age, they have their beaks seared off, that prevents them from pecking at their feathers, and are not allowed to behavior in their natural way. Pigs that are forced to live in these animal factories are also confined to small cages in which to prevent the pigs from eating their tales, they are cut off. (The Humane Society of America 2)
Animal factories have been defended in light of the fact that it is a modest approach to raising loads of sustenance and make an immense benefit. "The welfare of these intensively confined hens, sows, and calves are significantly impaired, as the animals are denied the ability to exercise, fully extend their limbs or simply turn their bodies, or perform integral, instinctual, natural behaviors." (The Humane Society of America 2) These forced conditions in which the animals are made to live in can take serious psychological and physical toll, which leads to both psychosis and physiological problems that results in frustration or boredom. Making nourishment in such a modest path accompanies an enormous cost for the creatures, as well as nature, and buyers endure too. To deliver meat the way these CAFO do is "ecologically exorbitant" significance it takes a ton of area and immense measures of water to create only two pounds of meat protein. The other effect the animal factories, is the impact has on nature, that places the large amounts of animal waste into one confined space, which is likely not handled properly, and can contaminate the drinking supply. In addition the possibility of contaminating our water supply, the waste that is accumulated and concentrated greatly can contribute to the greenhouse gas emissions, which can lead to more environmental issues.
The current condition in which these farm factories function in brings many detrimental and dangerous consequences for animals and humans alike. The conditions in which the animals live in and the type of practices that are applied can have dire problems such as antibiotic resistance for humans. (Akhtar 66) There are a number of bacterial infections that are humans have already become are becoming untreatable which raises many alarming concerns over public health. The most vulnerable in the population are the elderly, the children, and those that have weakened immune systems that are directly impacted by resistance to antibiotics. (Stathopoulos 422)  The overuse of these antibiotics contributes to these problems. The problems are direr for animals, which continue to spread many illnesses and diseases as they are force to live in these grim conditions.
The current regulations are lax when it comes to acknowledging animal rights. Sunstien and Nussbaum state a simplistic legal position of animal rights, "The law should prevent acts of cruelty to animals." (Sunstein and Nussbaum 6) However there are no current laws or regulations that provide legal protection to farmed animals. Although millions are slaughtered each year, the US courts still have not put into place any federal laws that help in regulating the treatment of animals on the farms. The few regulations that are in place deal indirectly with farmed animals. This include the Twenty-Eight Hour Law that prohibits animals from being transporting across the state borders for more than 28 hours without being unloaded for rest for five hours so they can have access to water and food. (Mason and Finelli 120) However, the law is rarely enforced, and other regulations such as the Human Methods of Slaughter Act requires that slaughtering be cared out using human methods, but who is there to measure humane methods, or keep watching eye? There needs to a public policy that comprehends the high level concern about the detrimental impacts that factory farming has on the entire ecosystem, as well as society as a whole. As Bernstein points out,
"It is morally wrong to intentionally inflict (or allow the infliction of) gratuitous pain or suffering on another, innocent individual."  (Bernstein 7)
The aim of this paper is to analyze the three major effects of factory farming. Although factory farming makes meat and other animal products more affordable, its negative consequences to animal welfare, consumers' health, and the environment far outweigh its benefits. There needs to be serious look at the implementation of animal rights, regulations, and laws that protect animals from these inhumane practice that leads to a trickle down/up impact for humans.
Works Cited
Animal Welfare Institute. "Inhumane Practices on Factory Farms." AWI. 2015. Web. 30 April 2015. https://awionline.org/content/inhumane-practices-factory-farms
"An HSUS Report: The Welfare of Intensively Confined Animals in Battery Cages, Gestation Crates, and Veal Crates." The Humane Society of the United States. July 2012. Web. 30 April 2015. http://www.humanesociety.org/assets/pdfs/farm/hsus-the-welfare-of-intensively-confined-animals.pdf
Akhtar, Aysha. Animals and Public Health: Why Treating Animals Better is Critical to Human Welfare. The Palgrave Macmillan Animal Ethics Series. 2012. Book.
Bernstein, Mark. Without a Tear: Our Tragic Relationship With Animals. University of Illinois Press. 2004.
Guzzler, A. "level of meat consumption exceeds the USDA-recommended amount by twenty-one percent." U.S. Dep't of Agric. Econ. Research Serv., Diet Quality and Food Consumption: Dietary Trends from Food and Nutrient Availability Data. 27 Jan 2008, Web. 30 April 2015. http://www.ers.usda.gov/Briefing/DietQuality/Availability.htm
Mason, Jim, Finelli, Mary. "Brave New Farm?" In  In Defense of Animals. Blackwell Publishing Ltd. 2006.
Nierenberg, Danielle. "Factory Farming in the Developing World." World-Watch. 2003. Print.
Stathopoulos, Anastasia. "You Are What Your Food Eats: How Regulation Of Factory Farm Conditions Could Improve Human Health And Animal Welfare Alike." 13 N.Y.U. J. Legis. & Pub. Pol'y 407. 2010. Print.
Sunstein, Cass R., Nussbaum, Martha C. Animal Rights: Current Debates and New Directions. Oxford University Press. 2004. Book.
Stuck with your Research Paper?
Get in touch with one of our experts for instant help!
Messenger
Live chat
Time is precious
don't waste it!
Get instant essay
writing help!
Plagiarism-free
guarantee
Privacy
guarantee
Secure
checkout
Money back
guarantee
Get a Free E-Book ($50 in value)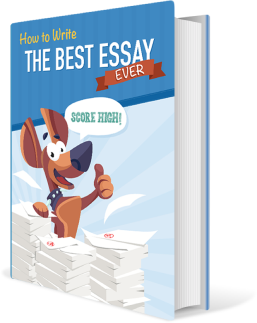 How To Write The Best Essay Ever!