Fever Treatment: Quick Guide to Treating a Fever, Research Paper Example
This Research Paper was written by one of our professional writers.

You are free to use it as an inspiration or a source for your own work.
A diagnosis of fever requires treatment that will decrease body temperature to a normal state of approximately 98.6 degrees Fahrenheit; therefore, it is necessary to develop an understanding of how to treat fevers effectively to facilitate healthier outcomes for patients. The causes of fever are an important indicator of an infectious agent within the body; as a result, it is important to identify how to best treat the condition and to obtain an accurate reading of actual temperature (Scientific American, 2005). In addition, other causes of fever may emerge that go beyond infectious agents, such as the withdrawal of alcohol and the abuse of amphetamines; therefore, it is necessary to evaluate these circumstances and to determine the nature of the fever and to proceed with a treatment plan as best as possible (Scientific American, 2005).
Body temperature is controlled by the hypothalamus in the brain, which is characterized by the development of pyrogens, and these act as a means of notifying the hypothalamus that there is a problem somewhere else in the body (Scientific American, 2005). Pyrogens facilitate a hypothalamic response and create a higher temperature, thereby developing a fever as a result of this condition (Scientific American, 2005). Furthermore, it is important to note that the development of a fever may create an excessive and unmanageable body temperature, such as those over 105 degrees Fahrenheit; in these cases, additional complications may arise, including seizures and delirium, among others (Scientific American, 2005). It is important to develop a response to this mechanism that will enable the hypothalamus to return to a normal body temperature and to minimize the risk of other symptoms that might occur in these cases.
There appears to be a common misconception that a fever requires an immediate response in the form of medication; however, it is recommended that when fevers exceed 102 degrees Fahrenheit, the use of acetaminophen, ibuprofen, or aspirin is recommended when there is excessive discomfort (Mayo Clinic, 2015). Therefore, medication therapy should not be the first choice in cases where fevers are mild and do not cause extreme discomfort, as these medications may lead to side effects of their own. However, when acetaminophen is used to treat fever, for example, the drug operates to prohibit the production of cyclooxygenase (COX), which is the precursor to the formation of prostaglandins (McNicol, 2008). When acetaminophen is taken, it blocks the formation of COX and subsequent prostaglandins in order to reduce body temperature and restore it to a normal state (McNicol, 2008). Therefore, these therapies are useful in some cases, but should be taken with caution, due to numerous side effects with prolonged use over the long term.
Type I IgE-mediated hypersensitivities are associated with the development of histamines from basophils and mast cells in order to initiate an allergic response to different conditions that include anaphylaxis (Buelow, 2015). This reflects the importance of this reaction in the immune response and how to manage it effectively to minimize symptoms and other concerns. This type of response is generated by antibody production and is characterized by the connection of IgE to mast cells and basophils, which supports the development of vasoactive mediators to initiate the appropriate response (Vanniasinkam). With this type of response, some of the most typical reactions include hay fever, food allergies, eczema, and hives; therefore, managing these conditions must be properly addressed in the context of making a definitive diagnosis and determining which treatment is most appropriate to meet the needs of the patient population (Vanniasinkam).
The treatment of Type I IgE-mediated hypersensitivities may require immediate action, such as those related to anaphylaxis associated with bee stings and other conditions, and in these cases, immediate emergency medical attention is required in order to ensure that the immune response is managed in a timely manner (Brooks, 2011). There must be a greater emphasis from the healthcare community and particularly, nurses, regarding the importance of the response time as associated with these conditions in order to be successful in providing treatment without further complications (Brooks, 2011). There must be a greater emphasis on the symptoms associated with these reactions and how to treat them, and if anaphylaxis occurs, an immediate response must be initiated that includes an assessment of vital signs and symptoms, oxygen as required, resuscitation in some cases, and the immediate injection of epinephrine in order to effectively manage the condition without additional complications that could emerge (Brooks, 2011). Nurses must be able to effectively respond to the symptoms associated with these reactions in a timely manner and must be able to treat these conditions as emergencies in order to provide relief to patients before any permanent damage is sustained. This is an important reminder to nurses to develop protocols and treatment strategies that will be most effective in the development of new perspectives to improve outcomes for these patients. It is necessary to note that "After the initial event, supportive care and close monitoring will be needed for several hours to ensure that symptoms do not recur. Immediate-acting medications treating the reaction may dissipate before the agent that triggered it does, and residual antigens can cause a recurrence of symptoms 4Ð6 hours after the initial event" (Brooks, 2011). Under these conditions, it is important for nurses to be mindful of their responsibility to treat patients urgently and to also provide guidance and support to the patient and to family members to ensure that they understand the nature of this type of immune response and the urgency of treatment to minimize complications (Brooks, 2011).
Systemic inflammatory response syndrome (SIRS) is best characterized by the following variables: 1) Fever over 100.4 degrees Fahrenheit or below 96.8 degrees Fahrenheit; 2) An elevated heart rate that is above 90 beats per minute; 3) An elevated white blood cell count over 12,000/uL or a count that is below 4,000/uL; and 4) A respiratory rate that is above 20 breaths per minute or is associated with arterial carbon dioxide tension (PaCO2) of under 32 mm Hg (Kaplan, 2015). Under these conditions, it is necessary to develop strategies that will encompass an understanding of the causes of SIRS that may include trauma, burns, and pancreatitis; however, sepsis is a closely related condition that is caused by such factors as bacteria, viruses, fungi, and parasites (Kaplan, 2015). Since these two conditions are interrelated, there must be the appropriate emphasis on both conditions in order to be effective in establishing a treatment plan (Kaplan, 2015). Bacteremia may lead to sepsis and septic shock when there is infection present, and may lead to severe complications such as organ dysfunction in some cases (Kaplan, 2015). Hypotension and hypertension are also evident and may be contributing factors in other complications that include respiratory failure, renal failure, hyperglycemia, deep vein thrombosis, and gastrointestinal bleeding, among others (Kaplan, 2015).
Most importantly, patients who are at risk of developing SIRS must acquire the appropriate treatment and must be provided with education regarding the challenging nature of this condition and its potential widespread impact on organs and symptoms that may influence outcomes for patients (Kaplan, 2015). Treatment methods must be based upon the appropriate consultations and in recognition of symptoms that may result in organ dysfunction, along with patients who are immunocompromised as a result of HIV/AIDS or cancer, among other diseases (Kaplan, 2015). There must be a greater emphasis on a comprehensive treatment plan that will address the root cause of SIRS, the symptoms that have occurred, the damage that has been sustained, and the development of a strategy to prevent additional complications and other factors that limit quality of life for these patients, while also considering other patient-related factors (Kaplan, 2015).
References
Brooks, K. (2011). Acute hypersensitivity reactions: what nurses need to know. Retrieved from http://magazine.nursing.jhu.edu/2011/04/acute-hypersensitivity-reactions-what-nurses-need-to-know/
Buelow, B. (2015). Immediate hypersensitivity reactions. Retrieved from http://emedicine.medscape.com/article/136217-overview
Kaplan, L.J. (2015). Systemic inflammatory response syndrome treatment & Management. Retrieved from http://emedicine.medscape.com/article/168943-treatment#d13
Mayo Clinic (2015). Fever treatment: quick guide to treating a fever. Retrieved from http://www.mayoclinic.org/diseases-conditions/fever/in-depth/fever/art-20050997
McNicol, E. (2008). Ask the professor. Retrieved from http://tuftsjournal.tufts.edu/2008/04/professor/01/
Scientific American (2005). What causes a fever? Retrieved from http://www.scientificamerican.com/article/what-causes-a-fever/
Vanniasinkam, T. Asthma & allergic hypersensitivity. Retrieved from http://www.on.lung.ca/document.doc?id=1255
Stuck with your Research Paper?
Get in touch with one of our experts for instant help!
Messenger
Live chat
Time is precious
don't waste it!
Get instant essay
writing help!
Plagiarism-free
guarantee
Privacy
guarantee
Secure
checkout
Money back
guarantee
Get a Free E-Book ($50 in value)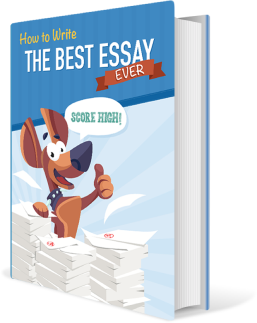 How To Write The Best Essay Ever!