Food, Are We Eating Healthy? Essay Example
Pages: 9
Words: 2413
Essay
This Essay was written by one of our professional writers.

You are free to use it as an inspiration or a source for your own work.
Abstract
The aim of this research study is to explore the negative effects that unhealthy foods have on the bio-chemical matrix of the human anatomy. Health concerns such as obesity, diabetes, hypertension, and cardio vascular problems all can be attributed to the unhealthy diet of the individual. This is because the chemicals in processed foods are not natural substances for the human body to ingest. Processed foods are often consumed in excessive and continuous amounts due to their addictive properties, especially in sugar. The ease of access to such foods also serves as a factor in the consumer's desire for them. Such unhealthy foods are the basis of a lucrative economic market where the entire consumer population is the target market. Misleading advertisements from public corporations draw the consumer market, especially the uneducated portion, towards the purchases of unhealthy foods referred to as fast or junk food. As genetically modified foods continue to hit the market, the chemical role in foods will continue to harm human health.
Introduction
Junk food also called junk food from this concept of the English expression junk food also known as fast food (fast food).  This refers to the foods that do not add nutrients bone that we do not provide nutritional value. Michael Jacobson defines these foods as the "food that is perceived as unhealthy or with little nutritional value, which contains high levels of fat, salt or carbohydrates and many food additives; at the same time, with a lack of protein, vitamins and fiber, among others. This type of food is also popular among consumers because of their ease to the time of acquiring it, does not require any type of preparation or this is scarce, it is comfortable to eat and have a great diversity of flavors." A part of all the criticism about this type of food there is a strong increase in its consumption due to several factors related to the day-to-day activities of a society in which time is short and don t give importance to food and prefer concentrate all our time at work or studies. The relevance of this to the KSA is strong because junk food carries much weight on the health of the general population in any given region. Unhealthy diets can lead to an epidemic of obesity which can negatively impact the regional economy. (Johnson)
This type of food is very tasty, tasty and even addictive is also available to all, there are typically many establishments where you can buy, and the majority have home delivery. The advertising of this type of food is everywhere, it has become fashionable and a lot of people for the sake of convenience the has among its favorite. There are many examples of junk food such as pizzas such as hot dogs, french fries, some sweet, sweet, some refreshments but the maximum exponent or with that relates the junk food is the menus a hamburger bun with french fries and carbonated soft drink. Since a few years ago in some countries is forced show the quantity and caloric energy that brings the food we buy. (Sacks)
Results
In addition to lead to obesity and harm the metabolism, the junk food biologically that prevents a person improve their diet. The brain is programed to prevent the excessive consumption of a single type of products in search of a balanced diet, but an unhealthy diet inhibits this natural mechanism. (Ross)
A group of scientists from Australia carried out a study with two groups of rats. The first group was a diverse diet, while the second only ate biscuits, cakes and other products high in calories and fat. The rats were offered two types of water with two different flavors, each accompanied with a different sound. (Johnson)
Throughout the experiment – which lasted two weeks, the rats with a healthy diet began to ignore the signs of the water if they had recently had already drunk the flavor that offered them. This is the normal behavior: eating or drinking more of the same would be excessive. (Johnson)
On the other hand, the group with the unhealthy rations had a noticeable difference and drank the water every time they wanted possibility without differentiating the flavors, leading to excessive consumption. (Johnson)
What is amazing is that after they returned to a healthy diet the second group of rats did not change their behavior, what would be a lasting nature of the food habits caused by junk food. The scientists believe that the outcome of the study deserves a detailed investigation and intended to repeat the experiment with a longer term. (Johnson)
Sugar is the fastest acting carbohydrate. Saturated fats, excessive sugar, and chemical preservatives can be poisonous to human health when consumed in uncontrollable amounts. Consumption of such foods is often considered uncontrollable due to the addictive properties of sugar. Sugar is immediately released into the blood stream, promoting an instant hit of dopamine, a neurotransmitter that amplifies the brain's reward system. This mechanism is similar to the effects of cocaine. (Vollbrecht)
Often when we talk about or hear the term "fat" automatically think of terms such as obesity, cholesterol, fat, poor health. However, perhaps there are some things about fats that do not know and that you must take into account the time to follow a healthy diet, since not all fats are bad and, in addition, fats are absolutely necessary for our body. (McGraw)
Fats, along with the carbohydrates and proteins, they are the three basic nutrients that our body needs to stay alive and with energy. We cannot live apart from any of these three macronutrients, therefore we must know that the fat, in its fair measure, are very healthy. (Piccinni)
In addition, as carbohydrates are not all equal (see our article about carbohydrates and glycemic index), fats are not all equal. You can distinguish up to three different types:
Saturated fats: These fats are "bad", which you should avoid at all costs. Well, not how to avoid both, but if you moderate your intake. These fats usually come from foods of animal origin, such as meat, eggs or milk. (McGraw)
Unsaturated: These are the most healthy and help regulate our cholesterol level. Can be found in foods such as soy milk, vegetables, or fish, and is highly recommended prioritize the intake of these fats before that the saturated. (McGraw)
Polyunsaturated fats: These you should also try to avoid them as they are saturated.
Well, now that you know which types of fats are good, we are going to recommend a number of foods that contain unsaturated fats instead of saturated and that, therefore, you must prioritize these in your diet such as dried fruits, mainly walnuts and hazelnuts. (Wrolstad)
This also includes fish such as salmon or the blue fish. The salmon is a fish that, although it contains many fats, these are unsaturated, so they are healthy. The fat of the fish is, primarily, the well-known omega 3. (Wrolstad)
The soy milk, in addition to having all the benefits of milk and do not have lactose, has a significant amount of healthy fats. Virgin olive oil: One of the sources of unsaturated fats that you must incorporate from already to your diet, as well as the food belonging to the Mediterranean diet. (Wrolstad)
Unsaturated fats have certain benefits to our body that will be key especially in more advanced ages, such as helping to regulate our cholesterol level, and other benefits that are important in all ages, as that helps to prevent obesity and improve our cardiovascular system, making us find more energetic and preventing diseases of the reason. (Sacks)
The sugars in the daily diet should not contribute more than 10-15% of the total calories ingested, however, its excess not only involve an increased risk to achieve a positive energy balance, but that the negative effects of eating sugar in excess go beyond the calories. Below we show you in that other aspects is detrimental consume sugar in excess. (Vollbrecht)
Sugar can increase the risk of deficiencies in the B vitamins. The sugars and carbohydrates in general need of the B complex vitamins for your metabolism, therefore, consuming a lot of sugar will increase the demand for these micronutrients and if your intake is low, we have more risk of deficiency in the B vitamins such as B1, B2 and B5. (Vollbrecht)
Increases the blood triglycerides: an excess of sugars in the diet combined with a great fat intake, you can promote the synthesis and accumulation of triglycerides in the body, therefore, to moderate the contribution of carbohydrates with the simple foods will help to prevent a hypertriglyceridemia that can translate into higher cardiovascular risk if it occurs. (Vollbrecht)
Dental Caries: it is known that foods rich in sugars are the basic substrate of the cariogenic bacteria, therefore, an excessive consumption of substrate will increase the likelihood of having dental and oral diseases such as caries. (Vollbrecht)
Increased risk of acne: people who are prone to acne should know that the great release of insulin which causes consume simple sugars in excess, it can mean a resurgence of acne, therefore, this is another of the negative effects of eating sugar in excess. (Vollbrecht)
Of course, the negative effects of excessive consumption of sugar go beyond calories and this has been demonstrated recently. In addition, we cannot fail to say that the more calories without micronutrients that represents eating sugars in excess may mean obesity. That is to say, beyond the calories and the risk of being overweight, we should all take care of the consumption of sugar if you want to benefit the health with diet and not harm it with what we eat. (Ross)
Usually associate the fats to a poor health or a type of nutrient harmful for our body, and is not as well. Fats along with carbohydrates are one of the main sources of energy in our body, which makes them essential in our diet, and we must consume moderately. (McGraw)
To begin we'll start with the healthy fats. Those are the fats that belong to the group of the unsaturated. Fats are in a pure state it is say, no other agency has transformed previously, which is why they are available to our body in order to be processed to your whim and exploited to the maximum. This type of fat found in plant foods such as olive oil or virgin olive oil on the fish at the in the form of omega 3. Regular consumption is essential for the proper functioning of our body. (Piccinni)
A diet rich in this type of unsaturated fatty acids will help us to prevent diseases such as cardiovascular disease, because its depurative properties of the blood have the function to reduce the level of cholesterol and triglycerides in the blood, with what our blood pressure will be reduced, and with it the risk of stroke. In addition, they help to regulate our body disorders such as avoiding obesity. (Sacks)
On the other hand we have the saturated fats, which are also essential for the proper functioning of our body, but their consumption should be very limited. This type of fat found in meat, coconut and palm oil, widely used in the industrial bakery and industrially processed foods. A regular intake of this type of food will lead to increased cholesterol, reducing the body's ability to subdue him, which leads to an increase in cardiovascular diseases as well as an imbalance in our body. (Sacks)
For all these reasons we must consume mainly unsaturated fats that we will provide the health and welfare necessary for our body, as well as the energy that we require for the proper functioning of the body. It is the processed foods that contain the artificial chemicals that can harm our body. (Sacks)
Discussion
Now that the results from the research have been gathered, a discussion of the findings can be conducted. Junk foods have been scientifically proven through—years of research and studies— to be hazardous to human health. However, junk food continues to be served to the general population. Chemically enhanced foods are not natural to human health. It is because junk foods are chemically modified that they pose a hazardous threat to the human body. Even sugar, which is a natural substance, is processed in liquid or refined forms that can deceive consumers of junk food. Most natural foods that contain sugar such as fruits, do not contain the excessive amounts of sugar that can be found in junk foods. The sugar itself is manipulated and processed into junk foods in large amounts that are mostly oblivious to the general consumer.
Most consumers lack a solid chemistry background. Even if they read the ingredients in the food they are eating, they are unfamiliar with chemicals such as glucose, sodium bicarbonate, pyridoxine, and sucrose. These chemicals are not found in natural whole foods which make them artificial substances used to chemically enhance the taste and addictive properties of processed foods. The manufacturers are knowingly using such chemicals in junk foods and serving them to the consumer market with the goal of getting them addicted to come back for more. The whole agenda behind this goal is money.
Conclusion
In conclusion, it can be assumed that junk foods will not be banned or restricted the way alcohol and tobacco products are; at least not anytime soon. Children will continue to be fed excessive amounts of sugar at an early age so their brains can be wired to continue such unhealthy eating habits into adulthood. It is unfortunate, but it is the truth. With that being said, it is imperative that this research is made well known to the general public. It is imperative to educate this generation on the harmful effects of junk foods so that hopefully one day human health can be preserved as it once was before the introduction of junk foods.
Works Cited
Johnson, Sapna, et al. "Nutritional Analysis of Junk Food." Centre for Science and Environment (2012).
McGraw. "Chapter 11: Nutrition, Food for Thought". Hill Education
Piccinni, Armando, et al. "Food Addiction Spectrum: A Theoretical Model from Normality to Eating and Overeating Disorders." Current medicinal chemistry 22.13 (2015): 1631-1638.
Ross, Julia. The Diet Cure: The 8-Step Program to Rebalance Your Body Chemistry and End Food Cravings, Weigh t Gain, and Mood Swings–Naturally. Penguin, 2012.
Sacks, Gary, et al. "'Traffic-light'nutrition labelling and 'junk-food'tax: a modelled comparison of cost-effectiveness for obesity prevention." International Journal of Obesity 35.7 (2011): 1001-1009.
Vollbrecht, Peter J., et al. "Pre-existing differences in motivation for food and sensitivity to cocaine-induced locomotion in obesity-prone rats." Physiology & behavior 152 (2015): 151-160.
Wrolstad, Ronald E. Food carbohydrate chemistry. Vol. 48. John Wiley & Sons, 2012.
Time is precious
don't waste it!
Get instant essay
writing help!
Plagiarism-free
guarantee
Privacy
guarantee
Secure
checkout
Money back
guarantee
Get a Free E-Book ($50 in value)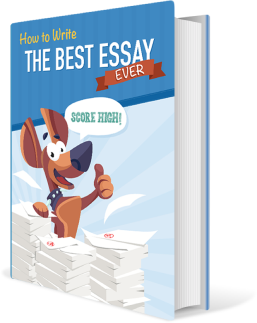 How To Write The Best Essay Ever!