Food For Thought, Essay Example
Pages: 4
Words: 1206
Essay
This Essay was written by one of our professional writers.

You are free to use it as an inspiration or a source for your own work.
I think of my memories as reference points that bookmark my life. Some are fleeting moments recalled with gentle, sometimes forceful prodding, souvenirs to be enjoyed and shared with friends and family. Other experiences are so indelibly etched on our mind's eye that we can never forget the event or the impact it had on our lives, the memory often triggered by a smell or sound. Such was the case the summer between high school and college. My uncle Leon worked in the oil industry and with much coaxing from my dad, arranged for me to work for his oil exploration company in Nigeria during the summer recess before college. There were two events that happened that summer, each connected, each of which changed my life forever.
I had no idea where Lagos was, let alone Nigeria where it was located. To me it was a place found in an atlas, written about in stories told by authors such as Conrad or Hemingway. Romantics went to Africa while the rest of us stayed in Dubuque. So it was with a sense of anticipation and fear that I found myself in a place such as Nigeria, Conrad's Heart of Darkness, surrounded by a sea of humanity and I the lone visitor whose only brush with another culture was the occasional interaction with a migrant farm worker from Latin America or the Caribbean. I realized in a heartbeat I was not like them and that I was different and each of us knew it.
We were negotiating the paths that pass for streets in Lagos, our destination the airport. I had been nominated the delivery boy for spare parts. My driver had warned me to talk with no one or acknowledge anyone as we weaved our way along roads festooned with today's garbage while the stench of yesterday's refuse combined with the open sewage and steamed from the trench by the roadside. I was frightened; not for my safety as much as for my insecurity. I was a pilgrim in a foreign and what seemed to me, an unholy land. Everyone seemed to be staring at me, a lone occupant in the rear seat of a van, chauffeured by a man as black as the oil that spewed from the ground. What made it all the more powerful for me was the gun-he had a semi-automatic weapon of some sort holstered to the right side of his chest and under his arm, safely shielded from the window and any intruder. He was for the purpose of this journey, a bodyguard.
Up ahead in the distance I could see an open area where hundreds of people were milling about in the streets and where a huge crowd had formed. I asked my driver what was happening, and began to tremble anew when the car was forced to decelerate to avoid careening into the mob. As we came close to the throng of people, I could see they were not angry but were laughing, the women carrying huge bottles on their heads filled with a golden liquid, whose origin eluded me. The men were jumping up and down in what appeared to be a celebration of some sort. My driver however knew different. As we slowed he pointed to the pipeline that emerged from the ground nearby and then to the water jugs on the heads of the women. He said they were stealing fuel from the pipe and taking it back to their village or selling it on the black market. It somehow didn't make sense that a country that had as much oil reserves as Nigeria was reduced to gas theft.
Like some latter day Moses fleeing the Egyptians, our car came to a standstill as I prayed for the parting of the Black Sea of men and women so as to continue our flight. I was peering through the closed window, thankful for the air conditioning when I noticed a young girl of not more than ten years old. When she caught my eye, she left the safety of the gas collectors and began to stroll in our direction. As she neared me, I could see that she was wearing very little clothing, her tiny body glistening in the noonday swelter of the African sun, her belly distended from whatever virus she had consumed and the lack of food that exaggerated her condition. Though I tried to look away, my young eyes focused on her virginal breasts, which to me, looked like chocolate covered almonds. Without warning, she extended a hand to me.
The warnings from my guard forgotten, I opened the window and asked what she wanted. Her sole utterance was 'Food?' We had no such thing in the van and so instead I handed her the few Naira I had in my pocket. Clutching them like pearls she held them to her girlish bosom, smiling like a Cheshire cat, and with her one free hand, held it out to me in thanks. Like an Ugly American, I extended my hand and as I took hers in mine, my driver's voice exploded in my ear like a Molotov cocktail. Startled to the point of evacuating my bowels, I snatched my hand back in the car, the young Nigerian's hand tightly held in mine, my bodyguard shouting at me as he feverishly pushed the button to raise the window. It happened so quickly, I didn't mean for her hand to be caught by the rising glass. She tugged her hand free, yelping like a wounded puppy, and I watched in horror as the few bills I had given her, as if in slow motion replay, cascaded into my lap, forgotten by the young girl running for shelter with her people. They were glowering at us and we were relieved when the tide of people parted facilitating our escape.
I made my delivery and returned to the oil company base camp later that afternoon. I never saw that atom of Nigeria, encountered on a road from nowhere leading to an unknown destination. I was famished and ate a king's banquet that evening, then retired to the mess hall with my mates to watch the news on Sky Net. The main story was about Nigeria. The reporter was standing by the side of the road on the outskirts of Lagos giving a live report of a catastrophe, so common in that land. Smoke could be seen billowing into the sky behind his position as he alternated his attention from the camera to the source of the plume. He said that earlier in the day, a group of villagers had come to the pipeline to fetch fuel for their stoves. It appeared that one of the men in the group had carelessly tossed a lit cigarette onto the ground, causing a spontaneous combustion of the gas, in the pipeline and on the heads of the women transporting the gas. He ended his report by saying that six hundred men, women, and children and been consumed in the inferno. Each time I look at the Naira she dropped in my lap, I am flooded with the memory of that young girl as she ran from my car, clutching her wounded hand, unaware of the fate awaiting her.
Time is precious
don't waste it!
Get instant essay
writing help!
Plagiarism-free
guarantee
Privacy
guarantee
Secure
checkout
Money back
guarantee
Get a Free E-Book ($50 in value)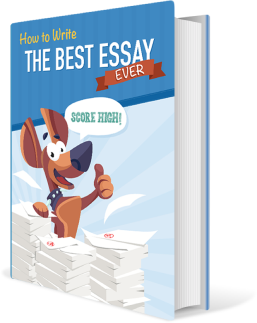 How To Write The Best Essay Ever!