Food in Ecuador, Essay Example
Pages: 4
Words: 1081
Essay
This Essay was written by one of our professional writers.

You are free to use it as an inspiration or a source for your own work.
Abstract
This research paper will discuss the Ayme family, who resides in the small town of Tingo, Ecuador, and what they eat in a week. The paper will focus on the rhetorical analysis strategies that Peter Menzel, the photographer, implements in his pictures. The Ayme family has a barely sufficient amount of food for their large family, yet still remains content and unbothered by their lives of poverty.
Food in Ecuador
A large part of a family or a person's culture is food. For some people living in wealthier countries, food is abundant. In America, you can't drive a mile without seeing countless fast food restaurants. The opposite is true for Third World countries. In many countries, people eat only what is necessary to feed their bodies, sometimes even less than that. The book, Hungry Planet: What the World Eats aims to capture this great contrast through Menzel's photography and D'Aluisio's writing, by showing the weekly meals of families from around the globe. Specifically, Menzel captured the food intake of the Ayme family that lives in the town of Tingo in Ecuador (Menzel & D'Aluisio, 2005). Peter Menzel is "a California-based freelance photojournalist whose work has appeared in many national and international publications including National Geographic, Life, Forbes…Paris March and Le Figaro" (Biographies). His work in these various credible sources in turn proves Peter Menzel a credible and trustworthy photographer. His wife Faith D'Aluisio is the writer for the Hungry Planet book and many other collaborations with her husband and is also a former award-winning television news producer (Biographies).
The Ayme family is made up of a mother and father and seven children. The family appears only to eat mainly fresh fruits and vegetables and grains, and the amount of food compared to the large number of people is unbalanced. The way that Menzel captures the Ayme family through his use of creating ethos, logos, and pathos captures the daily struggle of living in a poverty-stricken country, but also manages to show the resilience of people in difficult times.
Ecuador is a country with a high poverty rate, where most children drop out of school by the age of 14 and 25% of the country's people live below the poverty line ("The World Fact Book" 2015). Despite the level of poverty in Ecuador, the food that this family in particular consumes is extremely healthy. This is due to processed foods being more expensive and more difficult to come by for Third World countries than natural home-grown food. In Ecuador, 69% of families have their own farms, so most of their food is grown locally and is naturally produced (Schneider).
One of the main staple foods of this family appears to be bananas. Bananas contain 31 grams of carbohydrates, 487 milligrams of potassium, and are a good source of a variety of other ingredients ("United States Department"). The family also said that their favorite meal to cook was potato soup with cabbage. A traditional potato soup with cabbage contains large amounts of Vitamin A, Potassium, and carbohydrates. The grains pictured are also a good source of carbohydrates ("United States Department"). The Ayme family's diet contains very little protein, due to their lack of meat. A 140 pound adult needs about 50 grams of protein per day, and children need less than that (Pendick, 2015). Most of their food only contains two to three grams of protein ("United States Department"). However, the large amount of carbohydrates that their food intake provides makes their diet sustainable for their lifestyle.
The comparison of how the food is positioned to how the family is positioned is a key visual point in the photo. The food is spread out in the middle of the family, almost to make the amount appear larger. With the family seated around the food in a semi-circle, it makes it easy for the viewer to compare the amount of food to how many people are there, and creates contrast within the picture. The house that the Ayme family lives in looks to be made of some sort of brick and has a straw floor, with little room to move around. The area they are seated in looks to be where they make and consume meals, because of three or four cooking pots sitting in the background of the picture. From the setting, the viewer of the image can tell that this family doesn't have money to spare. The rhetorical appeal of logos supports this claim because according to the article from Time magazine, the family only spends $31.55 a week on food, which isn't a lot compared to the number of people (Pin, 2013).
Pathos is being communicated through picture's setting because the small, cramped, and dirty space gives off the impression of poverty, and makes the viewer almost pity the small amount of food the family has available to them. American and western cuisine is far different from Ecuadorian cuisine, which also adds to the sense of pity that comes when viewing the Ayme family's food. However, pathos isn't merely used to communicate the family's poverty. Menzel captured a small detail that reveals so much about the Ayme family and this lifestyle. Every single member of the family is smiling. They don't look too malnourished or upset with their amount of food. The Ayme family seems to be both mentally and physically healthy. Despite their circumstances, which when compared to a western lifestyle, they seem to be happy and content with their rural lives in Ecuador.
This photograph provides insight into the everyday lives, culture, and nutrition of this family living in rural Ecuador. Not only did Peter Menzel capture the eating habits of these nine people, he captured a glimpse into their world, and photographed his subjects with thought and purpose. His implementation of rhetorical analysis in his pictures says much more about the Ayme family than merely what their food says about them. With Menzel's simple picture, their living habits, food intake, and happiness are revealed to the viewer. Despite their poverty, this family manages to be happy and content with their lives and places on the earth.
References
"Biographies" (n.d.) Retrieved from http://robosapiens.mit.edu/bios.htm
Pendick, Daniel (2015 June 18). How much protein do you need every day? Harvard Health
Publications: Harvard Medical School. Retrieved from http://www.health.harvard.edu/blog/how-much-protein-do-you-need-every-day-201506188096
Pin, Pete (2013, September 20). Hungry Planet: What the World Eats. Time. Retrieved from http://time.com/8515/hungry-planet-what-the-world-eats/
Schneider, Sergio (n.d.). Family Farming in Latin America. Retrieved from http://www.ifad.org/pub/lac/ff_lac.pdf (20)
"The World Fact Book: Ecuador" (2015, September 1). Retrieved from https://www.cia.gov/library/publications/the-world-factbook/geos/ec.html
"United States Department of Agriculture: Agricultural Research Service" (n.d.) Retrieved from http://ndb.nal.usda.gov/ndb/foods
Time is precious
don't waste it!
Get instant essay
writing help!
Plagiarism-free
guarantee
Privacy
guarantee
Secure
checkout
Money back
guarantee
Get a Free E-Book ($50 in value)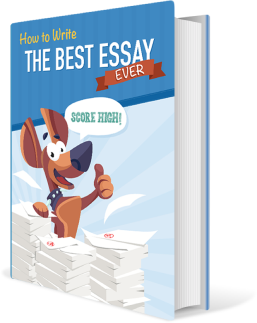 How To Write The Best Essay Ever!