Forms of Business Ownership, Essay Example
Pages: 2
Words: 576
Essay
This Essay was written by one of our professional writers.

You are free to use it as an inspiration or a source for your own work.
How does an S Corporation differ from a regular corporation?
The only difference between an S corporation and a regular corporation is the distinction made for federal income tax purposes. Other than the taxation, there is no difference between these two corporations.
What role do limited partners play in partnership? What happens if a limited partner takes an active role in managing the business?
Limited partners do not play an active role in business. They are not personally liable. And they face slightly different tax rules. If a limited partner takes an active role in business they can become personally liable. Their involvement can be held against them if the company has any type of liability.
What advantages does a Limited Liability Company offer over an S Corporation? A partnership?
A LLC has not limitation on ownership; an S Corporation limits their ownerships to 75 owners. The LLC has no restrictions on the characters of the owners. LLC can use tax-free transfers. An S corporation cannot be a member o any other affiliated group, where as a LLC can own a 100% of the stock of another corporation. And a LLC member can step up his basis increase for their share of the company's liabilities. A LLC has no personal liability for its members where a partnership the owners are personally liable. In allocating non-recourse debt, a LLC provides an advantage over a partnership. Member of a LLC are able to participate in management without risking liability status, a limited partner may lose his limited liability status if he participates in management activities. And a member of a LLC maybe exempt from self-employment taxes whereas a partnership does not have that option.
How is an LLC created? What criteria must an LLC meet to avoid double taxation?
The entrepreneur needs to create two documents, the articles of the organization and the operating agreement. An LLC can avoid double taxation by choosing to organize as a pass through entity. Therefore the owners only pay taxes on their personal income.
Briefly outline the advantages and disadvantages of the major forms of ownership.
Sole proprietorship has many advantages and disadvantages. The advantages are it is easy to create, least costly ownership to start, profit incentive, total company control, and no specific legal restrictions. Disadvantages of a sole proprietorship include unlimited personal liability, limited access to capital, feelings of isolation, and limited skills and capabilities. Partnership advantages are they are easy to establish, complementary skills, division of profit, larger pool of capital, flexibility, and the ability to attract limited partners. Disadvantages of a partnership are unlimited liability of at least one partner, capital accumulation, lack of continuity; partners are bound by the laws of agency, and potential for conflict. Limited Liability company's advantages are pass through taxation, limited personal liability, tax liability options, no meeting requirements, less administration work, and membership interests of LLC can be assigned. Disadvantages of LLC is earnings are generally subject to self-employment, higher federal income tax, lack of uniformity among LLC statutes, and conversion of an existing business to LLC status could result in tax recognition on appreciated assets. Advantages of S-corporation are the same advantages of a regular corporation, continuity of existence, transferability of ownership and limited personal liability for owners. Disadvantages of an S-corporation are higher cost of benefits, and higher taxation. Advantages of C-corporation are limited personal liability, raising capital, fringe benefits, and continuance of existence. Disadvantages of a C-corporation are double taxation, bureaucracy and expense, and rules governing dividend distribution.
Time is precious
don't waste it!
Get instant essay
writing help!
Plagiarism-free
guarantee
Privacy
guarantee
Secure
checkout
Money back
guarantee
Get a Free E-Book ($50 in value)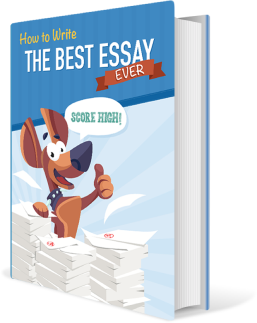 How To Write The Best Essay Ever!