Foster Parents, Essay Example
Pages: 3
Words: 781
Essay
This Essay was written by one of our professional writers.

You are free to use it as an inspiration or a source for your own work.
I am the biological mother of a three-year-old son and currently pregnant with my second child. After taking the time to go over various aspects of foster parenting, I can say that I would consider becoming a foster parent. However, I would likely wait until my biological children are of adolescent age before welcoming a foster child into the home. As a biological parent myself, I know how stressful caring for young children on a daily basis can be. It is at times a rollercoaster ride of emotions that will heap on stress, push your patience to the edge, and suddenly pull you back in with an unexpected hug. Children look to their parents for the love, validation, and security. The idea of failing these tiny humans is unfathomable. I can only imagine the pain in a biological parent's heart when their child is taken away because they are not financially or mentally fit to provide for them. I have to believe that even in cases of abuse and neglect there is a deep and damaging sense of failure. The child, more often than not, can perceive this but not understand it. The result is a biological parent and a child who are both confused and suffering and at a loss as to how to handle the emotions and situation. I think in order to be a successful foster parent, one need be aware of this. In this area, I feel I would be strong as a foster parent. Foster parenting requires a high level of attention and devotion to the needs of the foster child, something I do not shy away from. But I do have to put the needs of my own children first, and while I feel strongly for children taken from their first homes, I would not be doing my own children or any foster children favors by welcoming foster children into the home before my own were emotionally able to handle both the addition to the family and sharing a large part of my parental attention with an 'outsider'. Some foster children harbor anger and are given to lashing out violently, others may have adopted abuses inflicted upon them and transfer those abusive acts onto other children. It is not always possible to know if these circumstances exist for a foster child. (Scheppler, When Placement Fails) For these reasons, too, I don't think I could bring a foster child into the home until my children were old enough to understand and tell me if something wrong was happening and to resist such actions.
Reasons for waiting until my children would be pre-teen or teen age lead to the consideration of the cons, as well as the pros, of foster parenthood. The cons of foster parenthood include the conflict one may have with devoting time to a foster child at the expense of their own biological children, the sense of loss felt by all involved when it is time for a foster child to move on, the difficulty of dealing with biological parents still involved with the foster child's, and living with behavioral or psychological problems the foster child may have. If one can get past the cons, the pros can be amazing. Singly, the biggest pro comes from when the foster parent is successful. This means when the foster parent is able to help a child trust others, be a little less afraid and a bit more confident in themselves. When the child understands their situation better and can let go of some of the confusion and anger. Whether a child returns home, goes on to another foster family or placement, or stays permanently in the home, a foster parent never loses the warmth felt when a foster child is able to move past their hindrances and grow into a healthy, productive adult. (Scheppler, When Placement Succeeds)
The decision to become a foster parent is not a light one, but one that should be weighed as an option by more parents. The attention paid by foster parents to the care of foster children makes a marked difference in resolving emotional and behavioral issues that can hinder the ability to be a productive member of society later in life. More foster parents would mean more children receiving that attention and care and given the chance to learn to deal with negative emotions and issues in healthy ways. If more people were willing to become foster parents, some of the problems of American youth today, such as feelings of entitlement and lack of commitment and self-discipline, could be dealt with more effectively.
Works Cited
Scheppler, Vincenette. When Placement Fails. Unknown. 10 July 2012 <http://www.arvinpublications.com/foster10.html>.
When Placement Succeeds. Unknown. 10 July 2012 <http://www.arvinpublications.com/foster11.html>.
Time is precious
don't waste it!
Get instant essay
writing help!
Plagiarism-free
guarantee
Privacy
guarantee
Secure
checkout
Money back
guarantee
Get a Free E-Book ($50 in value)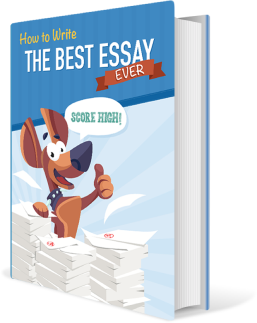 How To Write The Best Essay Ever!