From Failure to Promise, Essay Example
Pages: 5
Words: 1297
Essay
This Essay was written by one of our professional writers.

You are free to use it as an inspiration or a source for your own work.
It is, in my estimation, somewhat odd that I should have found Dr. Cleamon Moorer's memoir, From Failure to Promise: An Uncommon Path to Professoriate, of genuine and substantial value to me. Shared Christian values notwithstanding, Dr. Moorer's journey is significantly different from the path I see before myself, and have thus far taken. Moorer's commitment and efforts went to becoming an engineer, and the fulfillment of this dream established him as an honored professor; essentially, he employed the achieved dream to propel himself further onward. Then, the core of spirituality within his story most certainly resonates with me on a visceral level, as I have also turned to, and sometimes been frustrated by, my own faith in my life and career. Nonetheless, there remains the fact that nursing is my calling, and it would seem more likely to me that I should find inspiration more pertinent to my ambitions and desires within the many and excellent theories of nursing with which I am familiar. These are ideologies, after all, that more nearly "speak my language," and it is then curious to me that Moorer should so command my attention and act as an inspirational agent for me.
Upon greater reflection, however, I perceive that there is in fact nothing unusual in my appreciation for Moorer's story, simply because the mainspring of faith is inherently removed from whatever pursuit the individual follows. His journey may be relevant to all because it is not about the actual path, but the spirit and commitment of the person taking it. It is difficult, for example, to find a career trajectory more dissimilar than mine to Moorer's. As noted, my life is dedicated to nursing, as I have known from a very early age that no calling could be more meaningful to me. This knowledge within me, I diligently set my own course and earned my Associates Degree in Nursing in 2006. By 2011 I had my Bachelors of Science in Nursing and, much like Dr. Moorer, I was then determined to set new goals to achieve. I now work in Labor and Delivery, Postpartum, Nursery, and Neonatal Intensive Care units, as I am also working towards my Family Nurse Practitioner degree. That attained, my ambition is to treat and care for infants and children with HIV/AIDS in Nairobi, Kenya. Plainly, then, the engineering and university instruction passions of Dr. Moorer are not matters with which I may easily identify. Far more importantly, however, his unique and indefatigable courage, guided by faith, translates to my own experience on profound levels. If, as noted, he walks a path unlike my own, I feel from having read his thoughts that we are kindred travelers nonetheless.
I believe that what I most esteem in Moorer's story is how he infuses pragmatic concerns with the most deeply felt motivations. This is a man who does not tell me to trust in God, and that such trust will ease my journey and bring me to my desired place; rather, he emphasizes the power of human will as set forth by God, and as an instrument that must learn and adapt along the way. It is a view of God's relation to us I find both refreshing and empowering. As God imbues us with the gifts to move forward, it is only how we ourselves choose to proceed that creates the destiny, and I am powerfully drawn to this seamless blending of the divine and the human. As I take in Moorer's meaning, we become God's will when we follow the dreams inside us and, in committing with all our beings, do honor to God by becoming what He enabled us to become. The pragmatic I find so attractive lies in this, as Moorer essentially presents an equation of human effort and God's designs, and it lies as well in the author's understanding of the many impediments faced by even the most committed. Only trust in true purpose may surmount such difficulties, as it is crucial to resist influences not actually necessary to, or part of, the dream: "Be careful of pursuing external validation. It places you in a mode of vulnerable follow-ship" (Moore, 2010, p. 20). There is, Moorer tells me, a success beyond that which the world may award, and this is the success of being true to the promise from the first stirrings of the journey. When doubts and issues threaten to stall my progress, I know that relying on faith, and the faith in my goal, are very much the same thing and will carry me through.
That significant challenges lie before me is a reality I simultaneously fear and embrace. It is easy, I think, for even the most aware nurse to lose sight of how different cultures and environments play enormous roles in health care, particularly when the nurse, as in my case, has been privileged to study and work in the U.S. Consequently, I do my utmost even now to appreciate as much as possible the contexts of care in Kenya, and in Africa as a whole. They are, in a word, daunting. Palliative care in any modern sense of the term is a relative novelty in most of Africa, the most fundamental components of good health, such as clean water and sanitary living conditions, are not matters I may take for granted. Then, there is a dominant ethic held by many African health care professionals, insisting that life be preserved at any cost, and this is rendered more problematic by the lack of proper facilities, supplies, and staff (Ferrell, Coyle, 2010, p. 1327). All of my research and experience informs me that doing the work I earnestly wish to do, in caring for these sick children, will be a process persistently marked by challenges with the potential to turn me from my course.
Fortunately, and abetted by Dr. Moorer's authentic account of triumphing over severe issues, my commitment is then all the more focused. Whatever anxiety I feel in regard to what lies before me pales in comparison with my innate sense of this being the best thing I can do. If I was born in South Carolina and able to take advantage of opportunities denied to others, I maintain a keen awareness that my father was born in Kenya, and that my working there is a future somewhat beyond myself. I feel as though my passion for nursing, in fact, has always been in place to carry me in this direction and fulfill a promise larger than myself. It seems to me natural, if not urgent, to leave my known environment and bring my skills and caring to a part of the world where these are desperately needed, and for the most vulnerable among us: the children. Part of this is what being a nurse means in any context, as it is our calling to better the lives of those around us. Part, too, is a further ambition belonging to, and drawn from, who I am myself and my own, personal legacy and history. When these elements combine, as they do in my innermost being, there can be no lessening of my commitment because that commitment is who I am. I am aware that it is relatively easy to espouse a cause and overtly commit before the forces of life and circumstance may threaten the path. Nonetheless, I know in my soul that I am as one with Dr. Moorer, in that my trust in my own promise is more than sufficient to render that promise a reality, and bring me to where I may be the nurse I have always known I must be.
References
Ferrell, B. R., & Coyle, N. (2010). Oxford Textbook of Palliative Nursing. New York: Oxford University Press.
Moore, C. (2010). From Failure to Promise: An Uncommon Path to Professoriate. Bloomington: WestBow Press.
Time is precious
don't waste it!
Get instant essay
writing help!
Plagiarism-free
guarantee
Privacy
guarantee
Secure
checkout
Money back
guarantee
Get a Free E-Book ($50 in value)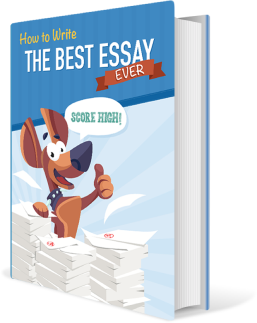 How To Write The Best Essay Ever!