Gender, Power and Oppression, Essay Example
Pages: 5
Words: 1306
Essay
This Essay was written by one of our professional writers.

You are free to use it as an inspiration or a source for your own work.
What is the article you have chosen?
Please provide the title, author, source (i.e. newspaper, magazine or website) and date, along with a hard copy stapled to this sheet. You will lose a mark for failing to do so.
The article is entitled "Women: The Libyan Rebellion's Secret Weapon" by Joshua Hammer, published on the website smithsonian.com in April, 2012. Accessed at: http://www.smithsonianmag.com/people-places/Women-The-Libyan-Rebellions-Secret-Weapon.html?c=y&page=1
 What, in 3-5 sentences and in your own words, is this article about? Provide a brief summary. 
The text describes the contributions of women to the recent revolution in Libya, in which the long time dictator of the North African nation Mummar Qaddafi was overthrown, with a particular emphasis on women's rights within Libya. Hammer's article details some of the specific ways in which women aided this event, such as the smuggling of arms into Libya, spying on government officials, and cooking for rebels. With the defeat of Qaddafi, many women in Libya see an opportunity for a more liberal society, in which they can more actively participate in the mechanisms of government. The article nevertheless underscores that such participation in the new Libya may itself be a difficult task, insofar as the new government explicitly did not mention women's contributions to the rebel effort, an omission that was viewed as a continuation of patriarchal tendencies in Libyan society. The article thus portrays the persistent difficulties women have faced in Libyan society, irrespective of political regime.
Why is this issue significant to feminists? Give reasons for your answer.
 The issue is significant to feminists, insofar as it highlights many issues germane to feminist activists. The article provides a detailed account of how gendered identities functioned in Libyan society. Whereas women were allowed a freedom of movement within society greater than other Muslim countries, forms of what is termed "sexual corruption" were present throughout the Qadaffi regime. This suggests that women were primarily viewed as sexual objects within Libyan politics. At the same time, the text offers a synopsis of how those concerned with feminist causes may actively participate in revolutions and actions against oppressive regimes. Contributions in wartime are not merely reducible to armed conflict, and women during the Libyan revolution demonstrate the diverse manners in which one can contribute to a greater idea. At the same time, the article underscores that such gendered subjectivities and patriarchy were not merely limited to the Qadaffian policy within Libya. Namely, the challenges that women continue to face under the new regime suggest the deep roots of gender identities within not only Libyan culture, but all cultures. To the extent that a regime change is not enough to change how women are perceived, this demonstrates that such ideologies are based upon long-standing historical worldviews.
 What, in your view, is the central ethical issue discussed in this article (2-4 sentences)? 
In my view, the central ethical issue of the article concerns how women continue to be marginalized in all societies, irrespective of particular political ideologies. The article makes clear some of the specific challenges that the Qadaffian regime presented towards women, such as sexual exploitation. This, in turn, discouraged women from actively participating in Libyan politics, insofar as they were conscious of the possibility of such exploitation. Yet the change in governments coupled with the ongoing concern activists possess in regards to this new regime demonstrates that issues of women's rights are difficult to promote within any "traditional" setting. The article reminds the reader of the radical nature of women's rights, and how it represents a complete break with traditional social arrangements. The ethical question that arises from the article is the extent to which we must radically re-think our social structures and discourses from the ground up, so as to realize a truly emancipatory political project.
Which (and how many) views or positions about the ethical issue are presented? Use quotations to substantiate your answer.
The marginalization of women in this article is largely approached from the position of women involved in the recent revolution in regards to their pre-revolution and post-revolution lives. Whereas the women interviewed are largely vehemently opposed to Qaddafi, they also express a certain dissatisfaction with the results of the revolution. Hence, a feminist activist is quoted who "wants to see more women in the new government and enactment of legislation that would protect women from violence, as well as guarantee them access to justice, health care and psychological support." This demonstrates the aforementioned deep-rooted nature of gendered identities in Libyan culture. There is a question regarding the extent to which the revolution will be beneficial to women's causes. This is contrasted with the position that lives of women under Qaddafi had been improved under his regime in comparison to the rest of the Muslim world. In this regard, an underlying sentiment of the text could be interpreted as a fear that the position of women in Libyan society may actually regress in light of the revolution, especially in the case of a fundamentalist Muslim government assuming power.
Name one argument or reason provided (referenced, implied or hinted at) for each position (1-3 sentences, each). Use quotations to substantiate your answer, where appropriate. 
The text seems to question the effects the revolution will have on the lives of women. For example, from the position of the post-revolution society, there is an ambiguity regarding whether women's participation has truly improved. Hence, Hammer notes that only "two of 24 members of Libya's new cabinet…are women." In contrast, under Qadaffi, radical changes in the very fabric of Libyan society were made. For example, Qaddafi's changes "resulted in a major change in a highly traditional society in which schools were sex-segregrated." Whereas sexual corruption also existed in the Qaddafi regime, the article therefore offers a view into the complex situation of ethical rights regarding women in contemporary Libya.
Which, if any, of these views represents a 'justice' perspective? Which a 'care' perspective? Give reasons for your choices. 
One can suggest that a justice perspective was initiated by the Qaddafian regime, to the extent in which he actively challenged gender roles within a highly traditional culture. However, the extent to which sexual exploitation and other phenomena remained present in Libyan culture opposes this identification. On the other hand, a care perspective can be said to persist in the actions of the women activists in the Libyan revolution, to the extent that they became active in basic health and human rights issues in their community. This, however, is just a preliminary step and a true concept of justice has clearly not been realized in post-revolution Libya.
If you were asked to take a position on this issue, what would it be, in 1-2 sentences? Are you adopting a justice perspective? A care perspective? A combination of both? Neither? Explain your answer. 
The justice perspective seems more appropriate to the issue, as only with a large-scale change of traditional mores can true female emancipation be realized. This is because gender roles are so entrenched that, to a certain extent, it does not matter which political regime is in control. Accordingly, the justice perspective presents an equally radical perspective to challenge the deep structures produced by traditionally defined gender roles.
Pick a theorist we have read this semester. What do you think her take on the issue would be? Give reasons for your answer.
Simone de Beauvoir would approach the issue in question from an existentialist feminist perspective. This means that there is no fundamental "essence" to women, but rather that women are posited as women because of society. Accordingly, de Beauvoir would perhaps theorize that the only way to truly improve the situation for women in Libya is to radically change the political structure and oppose the traditional patriarchal world-view. In short, the revolution in Libya is not a sufficient emancipatory movement from the perspective of de Beauvoir.
Time is precious
don't waste it!
Get instant essay
writing help!
Plagiarism-free
guarantee
Privacy
guarantee
Secure
checkout
Money back
guarantee
Get a Free E-Book ($50 in value)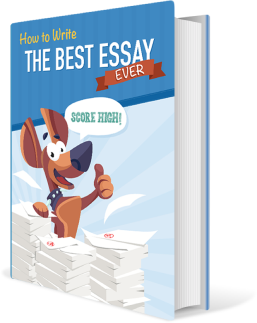 How To Write The Best Essay Ever!