Gender Roles in Disney Films, Research Paper Example
This Research Paper was written by one of our professional writers.

You are free to use it as an inspiration or a source for your own work.
Description of Topic
This research paper will analyze the gender role of women in classic Disney films such as "The Little Mermaid", "Alice in Wonderland", "Snow White", and "Sleeping Beauty". In these films, the woman, although the main character and protagonist of the movie, is portrayed as a weak women with a flaw who often needs help from a man or their companionship to feel that they've succeeded in their quest. It is important to determine how these films are portraying these messages and finds ways to convince people that this is not the way that women should be treated and to convince young girls that they should not accept being treated as weak as a consequence of their gender. In Sleeping Beauty, the main character Aurora is helpless to save herself from her situation. To have her happy ending, she needs a kiss from her true love. Even though Aurora tries to avoid pricking her finger on a spinning needle and her family aids in this, she is susceptible to her fate and thus spreads the message that only her prince charming is capable of saving her. This theme recurs in "Sleeping Beauty" and "The Little Mermaid". This is an important topic because children are raised watching these films and we are all familiar with these stories, although we typically don't think more deeply into the topics that these films present. However, since these stories are integrated into our culture and we subliminally accept the messages they offer, it is our responsibility to demonstrate the strange ideal that Walt Disney had of women during his time and compare these standards to the expectations and rights of women in modern times.
Ultimately, this research paper will demonstrate that although "The Little Mermaid", "Alice in Wonderland", "Snow White", and "Sleeping Beauty" characterize the expectations that society had of women in the early to mid-1900's, these social expectations are no longer relevant. In addition, it will provides examples of why we should teach young girls more realistic expectations of who they ought to be so they don't strive for the imaginary ideal that Walt Disney presents in his movies. It is sad to note that the ideal women in the world of Disney is one with many serious character flaws that enhance their need to rely on men.
Quality of Research
In order to demonstrate that Disney films have a negative impact on the image and expectations of women in society, I will gather reports about body image and the media from sociology and psychology journals. To ensure that the sources I'm using are of a scholarly nature, I will utilize mainly Google Scholar as a database, using search terms like "Disney", "body image", "women", and "media". I will only include journal articles that have included a statistical analysis of data in addition to psychological and sociological concepts and expect that a majority of these studies took advantage of interviews of women who could potentially be impacted by this connection. Although I could conduct my own interviews for this topic, the results that appeared on Google Scholar are much more in depth and randomized then the types of surveys I would be able to issue to my friends and family. As such, information already collected by psychology and sociology professionals will be the preferred means of my data collection. Google Scholar was the only database used because sources on this topic did not exist elsewhere.
Anticipated Questions/Problems
Some problems that could arise over the course of my research is the availability of primary studies that have been done specifically on my topic. A major way to ensure that this will not be problematic is to use studies regarding other forms of media and body image and relate these experiences to the ones that young girls experience as a consequence of Disney films.
A second problem that I may encounter is due to the number of female characters present in these films. Although movies like "The Little Mermaid" have many female characters such as Ariel, Ursula, Ariel's sisters, and the prince's mother, I will resolve this problem by only analyzing the ways that women and young girls feel about themselves as a result of the ways that the main characters in the films are presented. These characters will occasionally include villains because it shows a different type of representation of females in the films. Good villains to discuss on this basis include Ursula from "The Little Mermaid" and Maleficent from "Sleeping Beauty".
Annotated Bibliography
Bell E, Haas L, Sells L. "From Mouse to Mermaid: The Politics of Film, Gender, and Culture". Indiana University Press, IN: 1995. Print.
In the introduction of their book, three women sociologists discuss the impact that Disney culture has on our lives. This is useful information to use in the discussion of the research paper in order to emphasize why this topic is important and relevant to a majority of people. Interesting information that these authors provide includes the extent of the Disney Empire; it lists all of the subsidiary companies owned by them and demonstrates that even if we believe we are not being influenced by an aspect of the Disney Company, we really are. As such, their words become our truths because they are a part of our everyday lives whether we wish to accept this or not.
Fouts G, Callan C, Piasentin K, Lawson A. "Demonizing in Children's Television Cartoons and Disney Animated Films". Child Psychiatry and Human Development. 37 (2006): 15-23. Print.
This article is useful to show the influence that Disney movies have on young children. Although the article doesn't discuss body image, it demonstrates in a statistically relevant manner that children who watch these movies are more likely to call people words that are "evil", including "monster", "demon", "devil", and "wicked". This is believed to be due to the fact that 74% of Disney movies contain this word or a similar one and that there are an average of 5.6 references in the films. Comparatively, these words appear 54% (15) of the time in after school cartoons so Disney movies are considered to be the reason for this kind of behavior. The authors are reliable because they are experts in their field.
Robinson T, Callister M, Magoffin D, Moore J. "The portrayal of older characters in Disney animated films". Journal of Aging Studies. 3 (2007): 203-213. Online.
The authors believe it is important to study Disney characters due to the role they play in our lives; a majority of young people are raised watching these films. To determine how older characters are portrayed in these movies, the authors aim to analyze several questions; how many older people appear in the films, how they are represented racially, their roles, personality traits, physical characteristics, and positive or negative behaviors. They found that the films had very few older characters, most were male, most were Caucasian, and a majority played minor roles in the movie. They conducted this study by issuing a survey to participants who were free to answer the questions in whichever way they chose; coders were used to determine what categories these free form answers fit most closely. This article helps fit into the paper because it shows gender ideals on the basis of race and other characteristics.
Stuck with your Research Paper?
Get in touch with one of our experts for instant help!
Messenger
Live chat
Time is precious
don't waste it!
Get instant essay
writing help!
Plagiarism-free
guarantee
Privacy
guarantee
Secure
checkout
Money back
guarantee
Get a Free E-Book ($50 in value)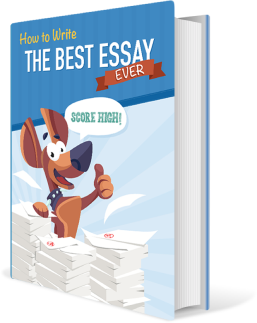 How To Write The Best Essay Ever!