General Electric Pricing, Research Paper Example
This Research Paper was written by one of our professional writers.

You are free to use it as an inspiration or a source for your own work.
Pricing Objective
General Electric has adopted a Sales-oriented pricing objective. The company has offered a wide range of products that suit a wide range of customers depending on their financial ability and taste. This is depicted in the company's increasing sales over the past 3 years as depicted in its Income Statement.
| | | | | | |
| --- | --- | --- | --- | --- | --- |
| | Dec 31, 2014 | Dec 31, 2013 | Dec 31, 2012 | Dec 31, 2011 | Dec 31, 2010 |
| Sales of good | 76,714 | 71,951 | 73,304 | 67,012 | 60,345 |
| Sales of Services | 30,594 | 29,063 | 27,571 | 28,024 | 39,875 |
The industry is general grouped into different classes according to the amount of money they are willing to spend. General Electric product are generally prestigious products owing to the high-quality craftsmanship and unique bonus features in their products. As such, they have successfully managed to offer products for each segment of the market. The company depicts the strongest presence in products in the middle and lower-upper price ranges. This strong market presence depicts a sales-driven price objective. This can be depicted in the table below
This also depicts the company's use of market segmentation. Market Segmentation is the process of dividing the market into various subsets based on age, spending power and the psychology of the customers. Selecting a proper marketing segmentation is not easy.
Pricing Flexibility
The company has a wide ranging of tools that offers its products considerable price flexibility. The company currently has 5 active tools offering its products pricing flexibility. This particularly makes its products attractive in the market, creating a growing loyalty and market share.
Rebate Finder
The company currently offers rebates on its products where the customers have the chance to hand in a coupon or receipt of purchase from a given store to receive a reduction on the price of a commodity. The company has taken a step further and created a specific rebate finder search engine tailored for General Electric products. This goes a long way to create customer loyalty as well as a strong relationship with distributors. This is essential in helping the company maintain a strong network.
Promotions
The company mainly employs promotions to ensure pricing flexibility of their products and creating a loyal customer base. The company is currently running four promotions;
Free Shipping: the company currently offers its customers free shipping on all parts ordered before 31st March 2015(GE Appliances, 2015).
Delicious Possibilities, Sweet Rewards: the company currently offers its clients one free appliance for every appliance they purchase. This promotion applies to select appliances. This is aimed at pushing sales of certain appliances(GE Appliances, 2015).
Ratings and Reviews: the company offers its customers and loyal followers the chance to win every time they review their products online. This is aimed at providing the company the information required to gauge the performance of its products through customer review(GE Appliances, 2015).
Discounts: the company offers random and surprise offers in specific GE Appliance Warehouses. This offer entails a free delivery, standard warranty and hassle-free 7-Day return period, guaranteeing the customer 60% savings(GE Appliances, 2015).
Pricing Factors
There are a number of factors that influence the company's pricing strategy. These elements are directly linked to the production of goods and services. However, the main elements that affects the company's pricing strategy are consumer trends and economic conditions
Selling, General and Administrative Expenses
This is one of the most significant drivers of cost within the company. Management had embarked on a mission to mitigate selling, general and administrative expenses to ensure increased profit margins. The company's selling, general and administrative expenses have been gradually dropping as depicted by the balance sheet excerpt below.
| | | | | | |
| --- | --- | --- | --- | --- | --- |
| | Dec 31, 2014 | Dec 31, 2013 | Dec 31, 2012 | Dec 31, 2011 | Dec 31, 2010 |
| Gross profit from sales | 25,431 | 23,384 | 25,819 | 26,232 | 28,692 |
| Selling, general and administrative expenses | -14,971 | -16,105 | -17,672 | -17,556 | -16,341 |
| Operating earnings | 10,460 | 7,279 | 8,147 | 8,676 | 12,351 |
Consumer Trends
The home appliances industry has realized a considerable shift in customer tastes and needs. A number of consumers have become increasingly sensitive to quality offered by most suppliers. The influx of products from Asian markets has offered a variety to choose from. As consumers are predominantly influenced by price, the company has had to adopt a pricing discrimination strategy. This has availed its products to different segments of the market while maintaining their brand strength; quality, long-lasting appliances.
Substitutes
The company currently has a wide-range of appliance offered in the market. The determining factors in the market's response to a given product are (1) price, (2) energy consumption and (3) durability. Energy consumption is an important facet of appliance marketability in the 21st century. The company has been considerably facing competition from products using alternative renewable energy, specifically solar powered cookers.
Psychological Pricing Techniques
Business firms use different marketing strategies depending on the size, time, and the types of products they deal in. Marketing strategies may focus on product (product marketing strategy) or on business itself (business marketing strategy) (Xia, Monroe, & Cox, 2004). The commonly used product marketing strategies include value pricing (premium pricing), penetration pricing, price skimming and Price Discrimination.
Price Discrimination is s strategy where a business entity offers the same product with different levels of quality and satisfaction derived from the different classes of the product (Xia, Monroe, & Cox, 2004). This strategy is geared towards realizing maximum sales. General Electric has employed this strategy so as to have a variety for the consumers to choose from. While most customers may be willing to buy a given good or service from a producer, the market is divided according to the amount of disposable income, as such, discrimination pricing allows the company to have a foothold in all segments of the market.
A good example can be seen in a comparison of market prices on a wide range of cookers currently available online.
The company has employed prestige pricing. Prestige pricing is used when a business wants to offer a higher price in order to generate an image of a high quality service. In this case, the target market is old, probably retired, customers with no insurance. Most of customers who fall within this group, have pensions and initial investments that ensure a steady flow of income, therefore, this kind of pricing would be suited for this market. This strategy is influenced by the following factors:
What image does the company want to be associated with its service?
What is the competition that the company faces in the industry?
Are economic conditions in the area of operation particularly good or poor?
What pricing and marketing strategies are compatible with the business' other characteristics (location, service reputation, promotions, etc.)
Are there legal factors to consider when establishing price? (Schindler, 2012)
References
GE Appliances. (2015, March 24). Rebates & Promotions. Retrieved March 25, 2015, from GEAppliances.com: http://www.geappliances.com/rebates_promotions/?ICID=topnav-offers
Lowes.com. (2015, March 25). Electric Cooktops. Retrieved from Lowes.com: http://www.lowes.com/Appliances/Cooktops/Electric-Cooktops/_/N-1z0ynx3/pl#!&rpp=32&page=3
Schindler, R. (2012). Pricing strategies : a marketing approach. Thousand Okas: Sage Publications.
Stock Analysis on Net. (2015, January 10). General Electric Co. (GE). Retrieved from StockAnalysisonNet.com: https://www.stock-analysis-on.net/NYSE/Company/General-Electric-Co/Financial-Statement/Income-Statement
Xia, L., Monroe, K. B., & Cox, J. L. (2004). The Price Is Unfair! A Conceptual Framework of Price Fairness Perceptions. Journal of Marketing, 68(4), 1-15.
Stuck with your Research Paper?
Get in touch with one of our experts for instant help!
Messenger
Live chat
Time is precious
don't waste it!
Get instant essay
writing help!
Plagiarism-free
guarantee
Privacy
guarantee
Secure
checkout
Money back
guarantee
Get a Free E-Book ($50 in value)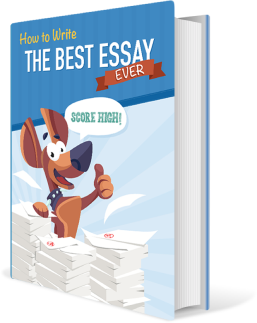 How To Write The Best Essay Ever!