Genetically Modified Food, Essay Example
Pages: 4
Words: 1237
Essay
This Essay was written by one of our professional writers.

You are free to use it as an inspiration or a source for your own work.
Anyone who watches news has seen the ugly face of hunger, the pain, desolation, and hopelessness of having nothing to eat……yes, not even the moldy crumbs that we throw away. Anyone with a human heart, even the tiniest shred of tenderness, will feel pity for the starving child with protruding ribs and sunken eyes staring out of the TV screen, as if wanting to say, but can't say, that "I'm here dying, and not because there was nothing anyone could have done." Oh, forget Amref, the Red Cross or those nongovernmental agencies ferrying relief aid to war torn and hunger stricken regions; eventually, the handouts will run out, and the face of a dying child will stare at you again on CNN. There is a better solution, so permanent and sustainable that, for some trivial reasons, it scares some of us. Why are we frightened of change and technology? Why are some of us opposed to a scientific solution to a problem that has plagued humanity for centuries? Why should people die of hunger when we can stop it? I mean, what is wrong with genetically modified food?
Innovation is one of the alternatives that mankind has always turned for to find solutions to persistent problems. From incurable diseases to scarcity of resources, technological innovation is the ultimate solution. Without the slightest opposition, society has gladly welcomed the benefits resulting from research studies in medicine and environmental conservation. However, regardless the desirable benefits these innovations have afforded humanity, nothing, in my opinion, beats the prospect of eliminating hunger; of ensuring that victims of war, poverty, and drought do not huddle in a dark corner and wait to breathe their last and slide into the slowest, most painful death. It will be the height of hypocrisy indeed, to accept one form of technology and reject another without sufficient cause. In any case, we all acknowledge, and then conveniently give a blind eye, to the fact that the chemical drugs we take to cure diseases and alleviate pain have side effects, some more disastrous than the alleged effects of genetically modified food. More surprisingly, the argument that prolonged use of drugs causes cancer is documented fact, while there is no sufficient scientific evidence to show that GM food is harmful to human health. Yet, we form a beeline to drug stores at the slightest hint of an infection. If anything, the pangs of hunger are as painful as a throbbing headache, as unbearable as the burning sensations of cancer. Why is the same convenience lacking on the issue of GM food? Why aren't we committed to the alleviation of hunger with the same fervency we wish to eliminate disease?
Perhaps it's because disease is universal and hunger is not; anyone can get ill, but not so with hunger. The well-to-do upper and middle classes of society, the "haves" who live in outrageous affluence and indulgence are safe from hunger. So they really don't care about the benefits of GM food, because it does not affect them in one way or the other. Perhaps it is only relevant when it is a topic for intellectual discourses, an excuse for human rights activists to appear to be doing something. Perhaps you belong in one of these groups- either you are too well fed to be concerned by the fate of those dying of starvation, or you are a member of one of those religious or human rights groups opposed to anything that counters the challenges of nature through technology. Ironically, it is not the starving and hungry who are making all the noise. They know- so painful a reality- that a morsel of bread is the difference between life and death; regardless whether it was made from genetically modified or naturally grown wheat.
The argument in support of genetically modified food does not only arise out of ethical consideration; more convincingly, it points to a practical solution to the problem of hunger. A rational mind will not just dismiss the viability of biotechnology as a long term solution to hunger, but first seek to find out what genetic modification of crops will achieve.
From an ethical point of view, actions are justified on ground of the common good they achieve. The great philosophers, Immanuel Kant and John Stuart Mill once said that an act that benefits the greatest number of people is moral and right. In this light, biotechnology, an innovation aimed at feeding millions of people who would otherwise starve to death, finds justification in this Kantian and utilitarian paradigm. In fact, Kant added that "good will" is the measure of virtue. And this is the goal of genetic modification of crops; striving to end hunger and starvation, to increase food production in areas that are environmentally unsuitable for normal agricultural activities. To dismiss the good that this innovation will do millions of people in third world countries, to oppose this milestone achievement, to be against its benefits, is to stand in the way to a better world. In fact, to ignore the benefits of GM food to victims of hunger is to be against life, not quite different from denying medicine to a sick person, for the inevitable consequence of both actions is death. What conscience will live with that?
Biotechnology is also a practical solution to environmental challenges, a reality that we cannot just dismiss. Drought, unfertile soils, and crop diseases are natural hindrances to productive farming. The result is poor harvests, then hunger, starvation and death. How can we stop hunger? How can we give hope to millions of people in the developing world, whose poverty condemns them to the fangs of hunger?
Nevertheless, the opponents of GM food point to seemingly valid arguments. The most authentic concern has to do with the likely side effects of GM food. There are fears of genetic mutation in humans as a result of eating modified food. However, this argument is more of a myth than documented fact- perhaps from a casual connection with the mechanism involved in producing it (the manipulation of genes). This is the same as arguing that cows ought to produce green milk because the grass they eat is green, or that one will turn pink for eating berries. Myths aside, it is not imaginable that scientists would give a green light on GM food without carrying out tests on its suitability for human consumption. So such fears should not be cause for the opposition against GM food.
Another anti-GM food argument is environmental degradation caused by the chemicals and fertilizers used in their production, exhausting water resources and increased carbon emissions. While this is a valid argument, the process is not so different from crop production under irrigation or green houses. Regardless, the genetic modification of crops is a recent innovation, and like all new scientific breakthroughs, there are initial challenges that get addressed with time. But these challenges should not hold us ransom to the claws of hunger.
In conclusion, it is evident that our priority, our moral responsibility, is the preservation of life. We should use technology to eliminate hunger the same way we embrace the use of scientific medicine, its side effects notwithstanding. Genetic modification is not the limit of technology- it is a step in the right direction towards eliminating hunger, and the shortcomings that give its critics ammunition will be addressed along the way. As you ponder about this issue, think about the starving child in Somalia.
Time is precious
don't waste it!
Get instant essay
writing help!
Plagiarism-free
guarantee
Privacy
guarantee
Secure
checkout
Money back
guarantee
Get a Free E-Book ($50 in value)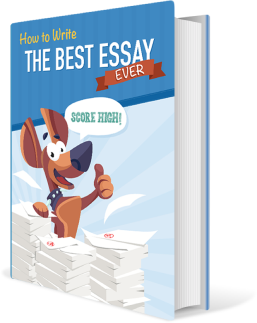 How To Write The Best Essay Ever!