Gilman and Du Dois, Essay Example
Pages: 3
Words: 831
Essay
This Essay was written by one of our professional writers.

You are free to use it as an inspiration or a source for your own work.
Charlotte Perkins Gilman and W.E.B. DuBois shared one main goal in common: they both fought for the rights of minorities. Gilman fought for women's rights and Du Bois spoke out for African American rights. It is important to look at these two activists, and understand what each one stood for. There are many parallels between both of them, with the main contrast being only the two different groups for which each of them sought more independence and rights.
Gilman spoke directly to a targeted audience within the US during the Progressive Era. This era is one that witnessed many changes within society because of industrialization. In "Women and Economics", Gilman, spoke about the hindrances for American women seeking economic freedom. In her analysis, she spoke in detail about the values that women, particular wives, shared and how they were heavily restricted to work within our capitalist economy. She felt that married women were unable to experience productivity within society or to have individual freedoms, due to being solely dependent on men for all of their basic needs.
Her argument in "Women in Economics" is very direct. She explored the notion that women are economically dependent on men, which creates a sense of greater feminity, yet less individual. The role of the female does not help them achieve social or economic freedom. Charlotte Perkins Gilman believed that women can reach their true potential, once they learn to speak for themselves and become less dependent economically. Through this change, women can make a contribution to society and achieve economic freedom.
W.E.B. DuBois focused on the life of black people in American, in the "The Soulsof Black Folk."He points out the indignities and struggles of blacks in our country. While many others felt that only a separate nation for blacks would help them achieve equality,
DuBois developed a different theory. He did not want a separate society, nor did he wish to see them remain subservient, however, he wanted black people to become contributing members of American society. DuBois felt that they could work harder than everyone else and experience the same benefits and their white counterparts.
He felt assimilation into the current society was the key to reducing the amount of  discriminationblacks experienced in the 20's. Knowledge is power, and he thought that a sufficient education could build a pathway for blacks to assimilate into a predominantly white society. Du Bois saw political power as an avenue to help black people protect everything they worked so hard for. He did not think white people were blacks biggest enemy, however he wanted whites to understand that blacks are capable of being contributing members of society.  Du Bois thought the best place to start was America's youth, and those young black Americans should be educated into developing leadership positions.
Both Gilman and Du Bois sought rights for women and blacks. However, neither called for a change in the way each group was treated. Gilman wanted women to stand on their own two feet and become economically independent. Du Bois wanted blacks to work hard and get an education, with the idea that one day, they will be viewed on an equal plane with white people. In Women and Economics, Gilman addressed the idea of work along separate sexual lines. Her final analysis goes against the idea that the sexual divisions of labor are spurred on by a juxtaposition of work in the marketplace or at home. She wanted a society where there was no differentiation between household work and work outside the home. In "The Souls of Black Folk," DuBois wanted to unite black people in a system called voluntary segregation. This was not with the hope of becoming a separate entity from whites, however, black people could form their groups and organizations and build a bond with one another. He felt this was the only way they could work their way up in society, while freeing themselves from interference from white people. DuBois firmly believed that black people would eventually be seen on an equal playing field as whites.
Charlotte Perkins Gilman and W.E.B. Du Bois were both way ahead of their time, in the era in which they fought for independence and equal rights. The movement Dubois fought for helps one realize what a difference a single individual can make. A solid education is the best way to develop the knowledge and power one needs to succeed in the world. This is the same basic idea Gilman had for women. Her vision of women's rights coming to pass, had not occurred during the Progressive era. However, her arguments of conventional notions that women are fit only to work in the home, still hold water today. Both Gilman and DuBois posed striking arguments that remain viable over 100 years since they were written.
Works Cited
Gilman, C. (1998). Women and Economics: A Study of the Economic Relation Between Men and Women as a Factor in Social Evolution. Berkeley: University of California Press.
Du Bois, W.E.B. The Souls of Black Folk. New York: Bantam, 1989
Time is precious
don't waste it!
Get instant essay
writing help!
Plagiarism-free
guarantee
Privacy
guarantee
Secure
checkout
Money back
guarantee
Get a Free E-Book ($50 in value)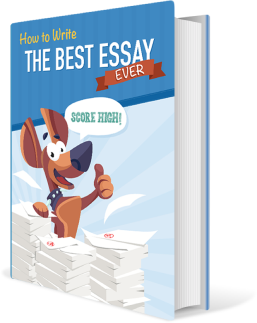 How To Write The Best Essay Ever!