Global Warming Effects of the Coastlines, Research Paper Example
This Research Paper was written by one of our professional writers.

You are free to use it as an inspiration or a source for your own work.
Global warming is the rise in the average temperature of the Earth's atmosphere and oceans. This rise in temperature is correlated with the increase in greenhouse gases that enter the Earth's atmosphere. Global warming has shown several effects both ecological and sociological around the world, such as increased threats to endangered species and ecosystems, dramatic climate changes, and economic impacts. One specific area of concern that will be discussed in this paper is the effect of global warming on the coastlines and oceans ecosystems. Global warming can affect the coastline and ocean ecosystems in different ways, such as climate change, temperature rises, and decrease in species diversity.
Climate change can impact the coastal systems due to the changes in the weather. For instance, climate change leads to an increased number of storms, which therefore increases the amount of precipitation leading to a rise in the sea level. An increase rise in sea level leads to shoreline erosion, coastal flooding and water pollution. (EPA, 2012) The coastlines not only serve as areas for inhabitance, there are several types of economic activities that area affected due to an increase in sea level, such as transporting of goods, offshore energy drilling, recreations, fishing, and resource extraction. (EPA, 2012) In addition, with a rise in sea level there can be a result in the flooding of coastal cities, islands and wetlands. For instance, the Environmental Protection Agency (2012) indicated that areas in the United States where the land mass in sinking, there is a larger rise in sea level compared to other areas. An example is in the coastlines of Louisiana. Louisiana has shown a rise in sea level by 8 inches over the last 50 years. Furthermore, an increase in population in the coastal cities leads to an increase in sea level. For instance, developing structures on the coast increases the amount of sediment that enters the coastal areas. This also can increase the areas risk of flooding because sediments are unable to increase in the wetland areas with the rising sea level. The wetlands can therefore, no longer prevent flooding from occurring. Again, this is seen in the State of Louisiana in which human development caused the land to sink and the sediment system to diminish. (EPA, 2012)
In addition to the sea level rises, there has been a noticeable change in the ocean water, particularly the coastal waters. In fact, the coastal waters have shown a substantial increase from 4 ºF to 8 ºF during the 21st century. The change in ocean temperatures has a major impact of the coastal ecosystem. Species that live in these areas have been shown to exhibit a shift in habitat. For instance, rising temperatures in an area may causes temperature sensitive types of species to move and try to adapt to different areas. This results in competition, as well as a change to the ecosystem.
Both the effect of climate change and sea temperature rising have a direct effect on species diversity. For instance, climate change could bring an increase amount of precipitation to coastal areas leading to an increase in runoff that increases the amount of pollution that enters the coastal waters. This can affect the animals and organisms that live in those areas. In addition, an increase in runoff can also increase the amount of nitrogen and phosphorous present, further threatening the species that live in those areas. Furthermore other changes in climate, such as droughts can also affect species diversity due to the change in salinity. Droughts can increase the salinity in coastal environments. Aquatic species that are sensitive to salinity changes, therefore may not survive.
Changes in sea temperature can also cause a change in species diversity to coastal environments. The higher the sea surface temperatures, the more at risk coral are for dying, a term referred to as coral bleaching. The EPA is currently conducting studies to investigate the effects of temperature rises on species, particularly in the southeastern United States. Their rationalization is that species living in these areas are already most likely living at their temperature tolerance and due to the necessity of fishing resources in that area, it is important to predict how fish population's adaptation to temperature changes incurred with global warming. (Klerks and Leberg, 2004)
Overall, there are several types of effects on the coastline and their ecosystem in regard to global warming. Each of the factors, climate changes, temperature rises and species diversity, all seem related, whether directly or indirectly to one another. Global warming is therefore a major concern and issue that should be taken seriously. Our society should continue to research and find ways to decrease greenhouses gases, as this can have detrimental effects of our coastlines, in which we depend on for social and economic reasons.
References
EPA. (2012). Coastal Areas Impact and Adaptation. Web. Retrieved from: http://www.epa.gov/climatechange/impacts-adaptation/coasts.html
Klerks, P. and Leberg, P. (2004). How likely is it that fish populations will Successfully Adapt to Global Warming? EPA Grant Number: R829420E02. Retrieved from:
http://cfpub.epa.gov/ncer_abstracts/index.cfm/fuseaction/display.abstractDetail/abstract/5384/report/F.
Stuck with your Research Paper?
Get in touch with one of our experts for instant help!
Messenger
Live chat
Time is precious
don't waste it!
Get instant essay
writing help!
Plagiarism-free
guarantee
Privacy
guarantee
Secure
checkout
Money back
guarantee
Get a Free E-Book ($50 in value)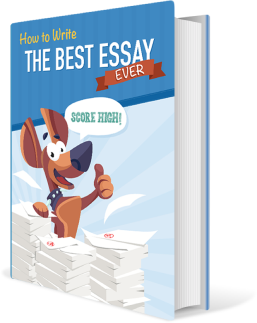 How To Write The Best Essay Ever!