Group Dynamics for Teams, Coursework Example
This Coursework was written by one of our professional writers.

You are free to use it as an inspiration or a source for your own work.
In the Riverbend City example, a number of different conflict resolution styles were conveyed in the different conversations, including avoidance, confrontation, compromise, and collaboration. In the first conversation between Brandi and Candace, a degree of avoidance was employed when Brandi was not willing to address the issue that Candace introduced. In conversation two, there was a degree of confrontation between Brandi and Pat, as Brandi had a negative attitude towards Pat and her comments. In the third conversation, Alan used a confrontational approach with Lupe and also towards Samantha that was unnecessary, given the circumstances. In the next conversation between Beatriz and Lupe, collaboration and compromise were used in order to address Lupe's concerns with respect. In the final conversation, collaboration was used in order to address the issues that had occurred and the level of resolution that was achieved. Therefore, these conflict resolution styles are met with mixed results and require a greater understanding of the dynamics of each situation and the personalities of each individual who participated in these conversations.
The professionals were motivated by a number of conflicts that ultimately contributed to the conversations that took place, including negative attitudes and power tactics in an effort to undermine some of the individuals in the example. This was not a productive means of conducting work activities and created additional tension between employees that was unnecessary in many ways, thereby contributing to potentially negative relationships over the long term.  It is necessary to consider that the words and actions of Alan and Brandi, both of whom were disrespectful to their colleagues and were overly critical of situations because they believed that they somehow had greater power or authority to pass unfair judgment onto others without knowing all of the circumstances. This is a challenging situation for the leadership core that requires an examination of the different issues that took place and an overall examination of the values and beliefs of each member of the team in order to increase productivity without unnecessary conflicts or tension.
In some cases, conflicts may be productive when they are represented by group dynamics that allow for discussion, collaboration, and compromise under different conditions (Levi). This requires an examination of the key variables that are present within a team and within an organization in order to effectively manage the issues that have emerged. These conflicts may demonstrate that the team is not as cohesive as it should be, and this represents a means of understanding the dynamics of the situation and the overall development of new ideas to facilitate communication and results (Ramsbotham, Miall, & Woodhouse, 2011). In some cases, conflicts may be productive when they provide an additional layer of support for a valid and practical argument in favor of a change that may have a positive impact on the greater good (Jehn & Bendersky, 2003). There must be a greater focus on the productive resolution of these conflicts so that they actually contribute to the discussion and make the work environment more effective. This will encourage those involved in these conflicts to aim to resolve them in a manner that will contribute to the success of the team as a whole.
In general, conflicts are counterproductive when they take away from the level of performance that each team member is able to give, and therefore, the surrounding environment is also disrupted. This is a difficult situation to encounter, but it does not appear to be uncommon within organizations where there are challenging circumstances to address. It is important for individuals to discover ways to resolve conflicts so that they are able to work together towards a set of mutually beneficial solutions and to be proactive in meeting the needs of the organization, one step at a time. This will prevent long-term conflicts that may lead to many disruptions and other issues that often impact organizations in a negative manner and that also impact the team's ability to meet its goals and objectives (Bowman, 2001).
In the case example, the nurse in charge was required to openly address the most critical issues and to be effective in working towards solutions that would provide mutual benefits to all team members. It is important to identify these conditions and to be cognizant of the challenges that are evident in managing the circumstances that have transpired and to recognize how to best overcome the conflicts that have taken place. The charge nurse addressed the circumstances directly and was able to recognize the nature of the problem and how to manage it effectively to improve performance. This is a critical factor that any charge nurse must consider when conflicts are evident, as it demonstrates a means of recognizing the value of each team member and his or her contributions so that these are optimized under a variety of conditions.
Finally, within healthcare teams, it is possible for role confusion and conflicts to become part of the daily routine, particularly when some individuals receive promotions and believe that they have greater power and influence over other groups. This is a challenging situation that requires further examination and focus in order to effectively manage the circumstances that have occurred. There must be a greater understanding of the dynamics of the situation and in how to best overcome conflicts and role confusion to improve outcomes, not only for the group, but also for patients. When these conflicts disrupt workflow, this may jeopardize patient care in different ways; therefore, they must be resolved as quickly as possible in order to provide an effective approach to the situation and to be successful in meeting the expectations that have been identified. When healthcare professionals are able to resolve conflicts and coexist peacefully, this places a greater emphasis on patient care above all else, rather than placing this need in jeopardy.
References
Bowman Jr, R. F. (2001, September). Temptation# 4: Harmony versus productive conflict. In The Educational Forum (Vol. 65, No. 3, pp. 221-226). Taylor & Francis Group.
Jehn, K. A., & Bendersky, C. (2003). Intragroup conflict in organizations: A contingency perspective on the conflict-outcome relationship. Research in organizational behavior, 25, 187-242.
Levi, D. Group Dynamics for Teams. Sage.
Ramsbotham, O., Miall, H., & Woodhouse, T. (2011). Contemporary conflict resolution. Polity
Stuck with your Coursework?
Get in touch with one of our experts for instant help!
Messenger
Live chat
Time is precious
don't waste it!
Get instant essay
writing help!
Plagiarism-free
guarantee
Privacy
guarantee
Secure
checkout
Money back
guarantee
Get a Free E-Book ($50 in value)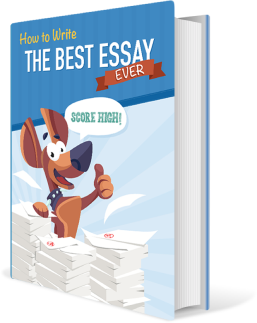 How To Write The Best Essay Ever!