Guaranteed Mortgage Lending, Essay Example
Pages: 5
Words: 1289
Essay
This Essay was written by one of our professional writers.

You are free to use it as an inspiration or a source for your own work.
In this class assignment we are to write about an issue of public concern. I chose U.S. government guaranteed mortgage lending. I think it is the main cause of the economic crisis that began in 2007 and continues today. I will try to summarize the historical role guaranteed mortgage lending played before and throughout the crisis, the effect that such lending had on the American economy, why it is important, and then offer a personal solution.
Background
Historically most Americans have viewed home ownership to be a sound family investment. Since 1938, helping provide home ownership has been U.S. government policy. It was put into effect by the Federal National Mortgage Association, which is also known as Fannie Mae (Pickert 1). Later, in 1970, the Federal Home Loan Mortgage Corporation, called Freddie Mac, followed the same policy. Both Fannie and Freddie (which I will call "F&F") were also allowed to buy mortgages issued directly by banks. In a nutshell, to avoid the supposed danger of America becoming a "nation of renters" (Schoen 1), F&F made home-ownership easier by guaranteeing that any bank that lent money to a homebuyer wouldn't lose money. So banks were happy to make home loans. They issued millions of them to their customers, who then were able to take ownership of their properties. For most of those people, it would be their one major lifetime financial investment. For decades, these loans required borrowers to have good credit and a steady job. But political pressure had been growing to loosen those standards so more houses could be built and bought.
Congress changed Fannie and Freddie's lending policies in 1992. By law banks had to start issuing mortgages to the subprime market. Subprime borrowers cannot get traditional mortgages because they have bad credit or low income. Many of these people live in poor areas, or are immigrants or naturalized citizens haven't established a good credit history. In 1999, the Clinton Administration increased F&F's lending to the subprime market (Holmes 1). Within a few years, subprime loans were being counted to meet F&F's growing quota of "affordable housing" loans. Meanwhile, because of the dot.com crash of 2000, the Federal Reserve Board reduced interest-rates for all loans to record levels.
Suddenly it was a lot easier for a lot more people to go into debt. This increased the price of housing, because all that borrowed money went into housing instead of tech stocks. There were public warnings about a "housing bubble" being created (Berenson 1). Because housing prices kept going up, people with bad credit took out "liar loans" just so they could resell the property (called flipping) at a higher price before making too many payments. By then, the banks had already passed these mortgages along to F&F, earning themselves high fees. Owners with good credit took out new loans based on the higher prices of their properties. This turned their homes into so many ATM machines. But all this couldn't go on forever.
The housing bubble began to leak in 2006. It burst in 2008 with the implosion of the subprime market. That market had greatly expanded during the previous decade. After 2008, all new home-buyers, even those with good credit, found it hard to get loans, as did most businesses. The stock market collapsed. Foreclosures skyrocketed, and even hurt buyers with stable payment-histories. Today, the damaged mortgage-lending market has been transformed by new laws and economic forces unleashed by the bursting housing-bubble. The U.S. economy in general and the housing market in particular still have not recovered, and may never.
Importance
Housing is obviously a vital part of the U.S. economy. The key point to remember is that buying a house is the biggest financial investment that many, if not most, working- and middle-class families will make. There are a lot of such families. In recognition of that fact (and as I mentioned earlier), the U.S. government has long made "affordable" home-ownership its official social policy and goal. Tax policy shows this as well through the home mortgage interest deduction. World War II also increased American home-ownership through Veterans Administration (VA) housing programs. Just like F&F, the VA guaranteed mortgages that banks sold to veterans. It will come as a surprise to some readers how the war played another role too.
The government was guaranteeing the money, so it was in a position to dictate housing policies that otherwise would have been left to individuals and their banks. After 1945, that policy was partly based on America's mass bombing of civilians in European and Japanese cities. Planners, such as H-bomb designer Edward Teller, wanted to make sure that American cities would not be bombed the same way by the Soviet Union (Kennedy 51). So the U.S. spread people out into suburbs by favoring loans for that kind of housing. It also favored "urban renewal." Urban renewal and construction of the interstate highway system tore down entire blocks of urban housing. The result was fewer places to live in downtown areas (Jacobs, 338).
Today, mainly because of the crash of the subprime market, that entire post-war policy towards housing is starting to be seriously reconsidered, with an eye towards whether suburbs are sustainable in the face of high gasoline prices and budget-busting mortgage-payment tax deductions. Finally, buyers and renters both are questioning if a "nation of renters" would be all that bad, because when unemployment is high, renters can quickly relocate to find a job. What debt they have is mobile too: it's on their credit cards instead of tied to a physical location.
Recommendation
I think that "debt" is a good one-word description of the entire problem of American housing and America itself. Since the 1930s, official U.S. policy has been to increase personal debt on a massive scale, and doing it artificially through the use of guaranteed mortgages. The idea was (and still is) that Americans must own their own homes, not just lease or rent them, and that a suburb full of renters would never be built. But laws exist to protect renters too, and they can be made stronger. There is no reason why renters can't enjoy a stable lifestyle, either in a house, condo, or a downtown loft, for years on end. They would be happy to if the price was right, like in Manhattan rent-controlled units. That's why home-ownership has to be kept artificially low. That policy worked for most members of the Greatest Generation. The Boomer generation is paying for it now. Generations X, Y, and Z will probably pay for it too.
If I offered any specific solutions to this problem, I would just be pretending that they could be put into effect. But the current situation reflects political reality. Guaranteed home loans, even for some subprime buyers, is still fixed government social policy. The interest-rate deduction remains in place due to union and realtor pressure. Renting is second class. Suburbs continue to be built. Subsidized highways will be built to connect them. So the only recourse is personal decision-making. Ask yourself: will you spend your life in debt or not? The answer will shape whether you go to college, which college you go to, your job, and where you live.
Works Cited
Berenson, Alex. "Fannie Mae's Loss Risk Is Larger, Computer Models Show." New York Times. Web. 07 Aug. 2003.
Holmes, Steven A. "Fannie Mae Eases Credit To Aid Mortgage Lending." New York Times. Web. 30 Sep 1999.
Jacobs, Jane. The Death and Life of Great American Cities. New York, NY: Vintage, 1992. Print.
Kennedy, Roger G. Wildfire & Americans: How to Save Lives, Property, and Your Tax Dollars. Lincoln, NE: Lincoln UP, 2006. Print.
Pickert, Kate. "A Brief History of Fannie Mae and Freddie Mac." Time. Web. 14 Jul. 2008.
Schoen, John. "America is Becoming a Nation of Renters." The Bottom Line on MSNBC.com. Web. 31 Jan. 2012.
Time is precious
don't waste it!
Get instant essay
writing help!
Plagiarism-free
guarantee
Privacy
guarantee
Secure
checkout
Money back
guarantee
Get a Free E-Book ($50 in value)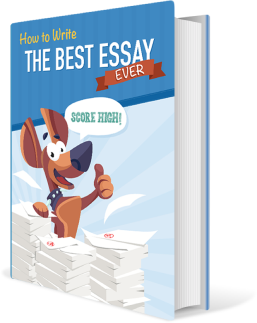 How To Write The Best Essay Ever!