Gun Violence In America, Research Paper Example
This Research Paper was written by one of our professional writers.

You are free to use it as an inspiration or a source for your own work.
Gun violence in America is a not just a growing problem, but also a heated debate amongst the citizens of the United States, as well as those who represent them in the Congress and the Senate. The growing problem of gun violence and gun related crimes in America causes a wide variety of issues. Two of the issues include a decrease in tourism due to rising gun related violence as well as the increase in gang violence due to unrestrictive and loose gun control laws. These are two social and political issues that are affected by the increase in gun violence and the lack of gun control in the United States. The problem of gun violence needs to be addressed not only for the safety of the citizens of the United States, but also for the prosperity of the country as well.
Gun violence is not just a problem anymore in the United States- it has become an epidemic. Gun violence and gun-related crimes are on the rise all across the United States and neither the Congress nor the Senate has seemed to be able to come up with a solution for how to cut back on the violence and the growing number of gun-related crimes.
"According to the National Crime Victimization Survey, 467,321 persons were victims of a crime committed with a firearm in 2011. In the same year, data collected by the FBI show that firearms were used in 68 percent of murders, 41 percent of robbery offenses and 21 percent of aggravated assaults nationwide. Most homicides in the United States are committed with firearms, especially handguns" (Office of Justice Programs, 2012).
With more than 44 million legal and registered gun owners living throughout the United States, and an uncounted number of unregistered citizens carrying a weapon, it is estimated that the number of firearms possessed by citizens in the United States is somewhere near 310,000,000 (GunPolicy.org, 2012). That is a staggering number of guns and no wonder why people from other countries would feel hesitant to visit the United States.
In the wake of such horrific events like the Newtown Connecticut Shooting, the Boston Marathon Bombing, which led to shootings at the MIT campus, the Virginia Tech shootings and many other mass acts of public violence involving guns, other countries are beginning to second guess whether or not traveling to the United States is the safest decision.
"In most of the rest of the world private gun ownership is heavily controlled, heavily limited….and in countries that I've been sent to in order to cover extreme massacres…. they think we're crazy…. they do not feel the need to have AK-47's or assault riffles or unlimited ammunition" (Aaron Schachter, How the Rest of the World Views Gun Violence in America, 2013).
Countries that America is currently invading are looking at the United States and questioning their tactics on gun control and gun policy. If countries that the United States views as terrorist threats view America as out of control when it comes to gun laws and gun control policies, what must the rest of the world think? Well it just so happens that tourists from other countries all over the globe are choosing other tourist destinations instead of America due to safety concerns related to an increase in gun related violence in the United States. This is a huge blow to the tourism industry, which has been hard to recover since the terrorist attacks that occurred on September 11th, 2001. If the United States wants to draw more tourists to America, they need to make their visitors feel safe- they need to reform their gun control policies. Until they do, America will be the dangerous place where scary people with AK-47's run free, and that doesn't sound like a fun vacation.
The long and ongoing, heated debate in the United States Congress and Senate over the second amendment and a citizen's right to bear arms has only exacerbated the gun violence and the gun related problems because nothing ever gets solved and nothing ever changes. Whenever measures to change the gun control laws in America come up in the government, both sides just butt heads and nothing gets resolved. The NRA and the majority of Republicans remain steadfast that citizens hold a right to carry and possess a firearm, while most Democrats argue that changing the gun policy laws in America will drastically lower gun related crimes, as well as gun related fatalities. "Weaknesses in U.S. gun laws may cause skepticism about whether gun control can work" (Webster, 2012). As both sides continue to bicker over what way is best, people continue to die, and horrific incidents like the Sandy Hook shooting and the Boston Marathon Massacre occur.
The United States policy on gun laws has too many holes in it, allowing prisoners, ex-convicts, people who are psychiatrically unstable as well as gang members to get their hands on lethal weapons, putting innocent civilians at risk. These loose laws almost promote the use of guns by providing easy access for almost anyone to get a hold of at least some form of a gun.
While gangs have been around for centuries, the increase in gun violence in the United States is a cause for alarm due to the fact that many of the gun related deaths in the United States occur as a result of gang violence. Although gang members frequently have criminal histories and should not be able to buy or possess firearms within the United States,
"Most people believe that criminals should not be able to possess firearms lawfully. Yet,
our current laws permit many people who have been convicted of crimes—most misdemeanor crimes adjudicated in adult court and felony crimes handled in juvenile court—to possess firearms…. Some may assume that persons convicted of misdemeanor crimes do not pose a significant threat for committing serious violent crimes. But many suspects charged with felony crimes are convicted of lesser charges as a result of a plea agreement. Research has shown that misdemeanants who were legally able to purchase handguns committed crimes involving violence following those purchases at a rate two to ten times higher than that of handgun purchasers with no prior convictions." (Webster, 2012)
With guns getting into the hands of those who should not have them, those who normally would not want them are feeling the need to purchase a gun continuing the cycle of gun sales and gun violence.
The United States of America needs to realize that their policies regarding gun control are far too loose, that the gang problem in America is getting far too out of control and that the combination of these two factors are causing most of their problems when it comes to violence, especially gun violence, in America. The Federal Bureau of Investigation estimates that there are around 33,000 violent gangs in the United States, with an estimated 1.4 million gang members spread out from coast to coast. More than 10 children are killed by gun violence everyday and over 4,000 gang members are indicted every year for weapons related crimes (Federal Bureau of Investigation, 2012).
Gun violence is a heated issue that needs to be addressed. While some people feel like it is their inherent right to bear arms, is it their inherent right to take the life of another person? Carrying a weapon comes with a lot of responsibility and this type of responsibility should be taken seriously. Gun control is out of control in America. People who should not have firearms are getting their hands on weapons and using them to harm innocent citizens. Changes need to be made to the current gun control policies to prevent these things from happening. Gang members should not have access to firearms and people should not be scared to come to the United Stated of America. We are the "land of the free, home of the brave," not the land of the foolish and the home of the scared.
Resources
"Section I: Gun Violence in the United States." Section I: Gun Violence in the United States. Office of Justice Programs, n.d. Web. 19 May 2013. <http://www.ojjdp.gov/pubs/gun_violence/sect01.html>.
"Gun Violence." National Institute of Justice. Office of Justice Programs, n.d. Web. 19 May 2013. <http://www.nij.gov/topics/crime/gun-violence/>.
"Guns in the United States: Facts, Figures and Firearm Law." Guns in the United States: Facts, Figures and Firearm Law. GunPolicy.org, n.d. Web. 19 May 2013. <http://www.gunpolicy.org/firearms/region/united-states>.
Hackel, Joyce. "How the Rest of the World Views Gun Violence in America." Global Perspectives for an American Audience. PRIs The World RSS, n.d. Web. 19 May 2013. <http://www.theworld.org/2013/04/world-views-gun-violence/>.
Webster, Daniel. "The Case for Gun Policy Reform in America." Johns Hopkins Center for Gun Control and Research. Johns Hopkins University, n.d. Web. 19 May 2013. <http://www.jhsph.edu/research/centers-and-institutes/johns-hopkins-center-for-gun-policy-and-research/publications/WhitePaper102512_CGPR.pdf>.
Stuck with your Research Paper?
Get in touch with one of our experts for instant help!
Messenger
Live chat
Time is precious
don't waste it!
Get instant essay
writing help!
Plagiarism-free
guarantee
Privacy
guarantee
Secure
checkout
Money back
guarantee
Get a Free E-Book ($50 in value)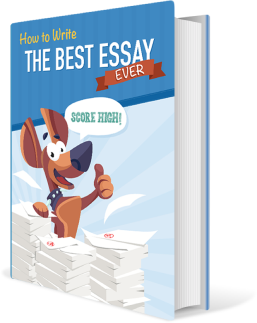 How To Write The Best Essay Ever!