Handling and Management of Chemical Hazards, Essay Example
Pages: 3
Words: 715
Essay
This Essay was written by one of our professional writers.

You are free to use it as an inspiration or a source for your own work.
A clean and healthy laboratory environment is one of the most important aspects of performing successful laboratory experiments and investigations. A laboratory should be safe, clean, and organized and this doesn't happen by chance. It takes conscious awareness and diligence to be safe and to reduce the chances of a lab accident occurring.  Before scientist realized how important laboratory safety was, experiments often ended in failures, destruction of properties, explosions, bodily injury, and even loss of life. Many workers were untrained or improperly trained in operating hazardous equipment and handling volatile chemicals. Many experiments were conducted without a standardized format and conducted in a below grade laboratory setting. Fortunately, lab safety guidelines were finally put into print by Dr. James Kaufman in the mid 1970's. After a major explosion occurred at Worcester Polytechnic Institute, James Kaufman created 40 lab safety guidelines to prevent further disastrous occurrences. This list of safety guidelines were distributed to more than 2000 colleges and universities in the mid 70's. Currently, Kaufman guidelines are available in 10 languages and has over 3 million copies distributed. Kaufman created Laboratory Safety Workshop as a training school to further educate lab trainees. It has now been renamed to Laboratory Safety Institute as of 2001. The Lab Safety Institute now educates internationally and provides "on-site training programs, on-demand tutorials, inspections and audits, safety program development consultation, regulatory compliance review, and hands-on lab design" (The Laboratory Safety Institute).
According to the National Center for Biotechnology, there are several main principles in laboratory safety. Some of these principles include accident prevention and safety, as well as maintaining laboratory standards.  In addition, there are principles that list the types of protective personal equipment required in various situations and there are principles that state that there must be an adequate ventilation systems to remove toxic fumes.  Another principle is the guidelines for the prevention and control of occupational diseases when working with contagions.  However, the principle that affects the greatest number of people, both inside and outside of the lab, is the proper disposal of waste products and refuse because of the potential negative effect on the environment.
The main reason labs have become safer is simply, to save lives, prevent injuries, and prevent the spread of diseases.  For example, a lab trainee slips while holding acid and is horribly disfigured.  Something as simple as a wet floor can cause serious injuries to occur. Or take this example. A scientist has just finished working with anthrax, but doesn't follow the proper guidelines to decontaminate afterwards. This worker then carry particles into the public and infect countless people with a disease that would cost many lives.
Three incidents of lab violations occurred just a few years ago.  In 2010, at Texas Tech University, a student loss three fingers, sustained burns to the face and hands, and injury to his left eye because of safety violations which included excessively using too much chemicals. In 2008, Sheri Sangji, was burned in a chemistry lab incident at UCLA and died 18 days later. A third incident occurred in 2009 when Malcolm Casadaban, died from a deadly strain of BSL-2 bacteria because he didn't wear gloves (NCBI).  There are many incidents of lab violations that occur daily.
Laboratory safety is governed by numerous local, state, and federal regulations and agencies. The major federal agencies involved in regulation of chemicals are the U.S. Occupational Safety and Health Administration (OSHA), the Environmental Protection Agency (EPA), the U.S. Drug Enforcement Agency, the U.S. Department of Homeland Security (DHS), and the Department of Transportation (DOT).  Violations of the laws and regulations put forth by these agencies may pose unnecessary risks to those in the laboratory and the surrounding community.  Consequences of violating regulations can result in significant civil fines of up to $30, 000 and more, as well as criminal penalties. (NCBI).
Working in a laboratory can be very exciting, but it can be equally as dangerous. For this reason, it is important to follow all guidelines and regulations, and above all, be careful and practice good housekeeping.
Works Cited
"Prudent Practices in the Laboratory: Handling and Management of Chemical Hazards." National Center for Biotechnology. National Academy of Science, 17 Feb 2013. Web. 17 September 2015.
"Teach, Learn, and Practice Safety." The Laboratory Safety Institute. National Academy of Science, 6 June 2014. Web. 17 September 2015.
Time is precious
don't waste it!
Get instant essay
writing help!
Plagiarism-free
guarantee
Privacy
guarantee
Secure
checkout
Money back
guarantee
Get a Free E-Book ($50 in value)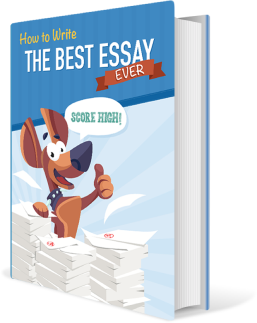 How To Write The Best Essay Ever!