Hardware Replacement Project, Essay Example
Pages: 6
Words: 1575
Essay
This Essay was written by one of our professional writers.

You are free to use it as an inspiration or a source for your own work.
Introduction
In the current era of revolutionized information technology, organizations must align with the current technology trends in order to stay in the league of competitive advantages. In order to respond to the issues, identification of resources is necessary. Project management triggers in the initial stages of any project. However, the project management process operates actively till the end of the project life cycle (Simister, n.d). This is the area where project management and tools are efficient. Project management is defined, as "the integration of all aspects of a project in order to ensure that the proper knowledge and resources are available when and where needed, and above all to ensure that the expected outcome is produced in a timely, cost-effective manner" (Project management.2007). Previously, cost was too high for implementing software systems deployed on servers along with technical support. Currently, software project management is made possible by only double clocking an icon on the desktop of the workstations and a fully featured project management tools is in operational (Project management software helps you minimize your business risks – WORKetc 2011 ). Moreover, online project management tools have even enhanced the accessibility factor more convenient. Users just need to log in the system with credentials to access online project management tools along with sharing capability over the Internet. Furthermore, project management tools have incorporated features including customer relationship management, rich graphics, performance charts, Gantt charts and animated help modules (Project management software helps you minimize your business risks – WORKetc 2011). Project management is an essential skill that organizes the progress and its dependencies associated with the processes throughout the project life cycle. However, to automate and to give in-depth picture of these processes, project management tools are utilized. These tools facilitate organizations to achieve project in a timely manner. For instance, software houses must deliver systems in tentative timelines, project management tools breaks processes by a work breakdown structure and schedule each task individually. This provides a viable picture of a period against each task.
There is a requirement of deploying a new customer relationship management CRM solution in its corporate offices. The legacy system specifications do not match and cannot support the new CRM application. Hence, the hardware needs to be replaced with the new one that is compatible with the new application. However, five factors will be involved for replacing old hardware with the new one i.e. scope, time, cost, quality and risk. Each of these factors will be addressed and aligned with the hardware replacement project. Moreover, factors associated with providing project risk management and business value will also be discussed. As project risk management will address project risk at early stages to minimize the impact of any project risk afterwards in the project life cycle.
Project Management Activities
The change management evaluation is required at the onset. Likewise, processes and actions needs to be economic and as per requirements. As project management activities will be comprised of work planning, risk assessment, adequate resource management for the current project, task assignment, directing and controlling activities and execution of the project, project progress reporting and examining results (Laudon & Laudon, 2003). Likewise, adequate human resource management requirements including management expectations, project cost, and desired outcomes is established by the project management office. The five core factors that must be considered during the project management execution phase are cost, scoping, risk management, Project scheduling and quality. However, there is a requirement of balancing each of these stages in the project planning process. Likewise, the balance must be made from the desired project objectives and the real world estimation that can be carried out to minimize project risks. Likewise, scoping and time management is tuned to be balanced with the budgeted cost of the project. Therefore by achieving objective defined in the project scope, time, project cost and quality, the desired outcome will be accomplished. All these objectives are discussed below:
Costs
The cost is aligned on the time required for project completion, as cost is consumed by the time required for project completion. Likewise, cost is associated with the work space, new hardware and software. Moreover, all the relevant cost required by the hardware replacement project is budgeted and monitored by the project manager or project management office.
Scope
The scope defines project boundaries and other deliverables such as user training, functionality of networked devices etc. Moreover, scope also illustrates project assumptions, project constraints, documentation that may support future project management decisions.
Time
For time and cost estimation, the Critical Path Method (CPM) is also widely used as it provides brief information related to planned stages of construction (Levy 2007). It is defined comprehensively as "a network analysis planning technique used especially in project management to identify the activities within a project that are critical for its success. In critical-path method, individual activities within a project and their duration are recorded in a diagram or flow chart. A critical path is plotted through the diagram, showing the sequence in which activities must be completed in order to complete the project in the shortest amount of time, incurring the least cost. Also known as critical-path analysis" (Critical-path method.2007). The core purpose of this tool is to analyze the cost and time estimation of any particular project
Quality
The quality of the project defines the end results or objectives that may fulfill the desired results defined by the management. Moreover, the quality section also defines a forecast on enhanced processes and procedures, management decisions, precision and the ability of robustly process the information by the newly deployed system.
Risks
Managing risk is a vital discipline for every organization for achieving its goals and objectives. As information systems are considered as critical assets for organizations, Information system risk management has become more important, particularly with the ever changing risk climate. The project manager is responsible for aligning with the key stake holders to ensure that risks are actively identified, addressed, and managed throughout project life cycle. It is better to address risks as early as possible in order to limit the impact of a threat afterwards in the project. However, along with risk management, the project manager will also implement a periodic risk management program that will address project risks on continuous basis.
Reflections on Best Business Value
Best business value considerations are application while selecting project deliverables reflects best business value i.e. cost justified with benefits. Likewise, the system proposal must also align with requirements of the business. However, there are some benefits that are not justified with cost and can impact on a financial aspect in the upcoming phases of the project life cycle. Likewise, organizations must ensure that the acquired systems will align with business objectives and provide the required results. However, for ensuring effectiveness of the functionality of the new systems, user training is essential. Users will interact with the system up front, and if they find things difficult, systems will not be able to provide value to business. Moreover, system maintenance is also a crucial factor and must be addressed in the defined service level agreement to ensure business continuity.
Project Risk Factors
Some crucial factors that may influence project risks include inappropriate project implementation. However, to address this issue, post project implementation preparation is vital that will define implementation procedures, methods along with roles and responsibilities. Moreover, a visible adequate scope that is understandable to the project team is very important to overcome risks associated with project implementation. Moreover, user acceptance is also considered a vital challenge, as visible management support may overcome these issues where users are reluctant to use the new system.
Strategy for Minimizing Project Risk
Strategy for minimizing project risk must incorporate project team as well as end users. There is a requirement of making the end users familiar to the system during the pilot testing or any relevant phase of the project development life cycle. Moreover, training must also be carried out on periodic basis for the end users that may include new system functionality, features, precautions and any other relevant factors.
Hiring Project Managers
Project manager must be a Project management professional and must have at least 4 to 5 year experience of delivering successful projects on time. Moreover, he must be specialized in this filed and can oversee project potential issues that can be addressed prior to exploitation. Moreover, project managers must be well versed with some essential and most commonly used project management tools such as Microsoft project management tool that is adequate for simple as well as complex projects. The tool contains dynamic features including scheduling and tracking of all activities in order to monitor the progress of the project at all times (Project management tools & techniques, n.d). Moreover, it can facilitate organizations to exchange information related to projects with employees via Internet or intranet. This enhances communication in an efficient way for updating information and progress related to the project. The tool also organizes all the resources in a proper way by constructing a working schedule
References
Critical-path method.(2007). Bloomsbury Business Library – Business & Management Dictionary, , 2095-2095
Laudon, K. C., & Laudon, J. P. (2003). Essentials of management information systems: Managing the digital firm . Upper Saddle River, N.J.: Prentice Hall.
Meredith, J. R., & Mantel, S. J. Project management: A managerial approach Wiley.
Project management software helps you minimize your business risks – WORKetc 2011 Retrieved 3/23/2012, 2012, from http://www.worketc.com/Small_Business_Management_Software/Project_Management_Software_Helps_You_Minimize_Your_Business_Risks
Project management.(2007). Bloomsbury Business Library – Business & Management Dictionary, , 6018-6018.
Project management tools & techniques Retrieved 3/23/2012, 2012, from http://www.scribd.com/doc/8762951/Project-Management-Tools-Techniques
Simister, S. J. Gower handbook of project management Aldershot, England ; Gower, 2000.
Time is precious
don't waste it!
Get instant essay
writing help!
Plagiarism-free
guarantee
Privacy
guarantee
Secure
checkout
Money back
guarantee
Get a Free E-Book ($50 in value)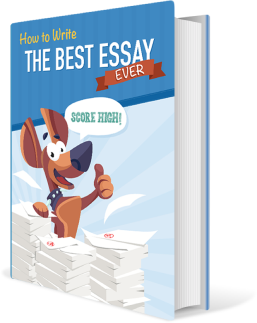 How To Write The Best Essay Ever!