Havana: The Making of Cuban Culture, Essay Example
Pages: 5
Words: 1261
Essay
This Essay was written by one of our professional writers.

You are free to use it as an inspiration or a source for your own work.
Cultural Ancestry
Cuba is has a rich history of diversified races ranging from the African, Asian, American and the European.
It is an Island Republic that enjoys a rich heritage in the field of music, art, and literature.
Religion holds a significant place in the culture of the Cuban residents having the principal religions being Santeria and Catholic.
The Spanish colonized it in the year of 1959 following a social and political revolution that gave Cuba its independent identity.
Its capital city is called Havana (Kapcia, 2005). A snapshot of the country is shown
Dwellers of Cuba usually refer to their republic as El Cocodrilo, since the island is shaped somewhat like a crocodile.
The Cuban culture has passed through historically significant generations (Kirk & Padura, 2001).
The country has a friendly population that is very hospitable even to strangers.
The Willingness of People to Share Ideas and Thoughts
The willingness of individuals to share informant and data among themselves is also an issue of trust.
Individuals tend to share their feelings with the people they trust like close friends and family members.
The country has only two broadcasting TV stations meaning that the media freedom is limited in the country subsequently affecting media communication compared to other developed countries.
Sensitive Areas of Discussion
The main areas that are considered very delicate subjects of discussion include racism and sexuality talk.
These identified imperative topics from an excellent basis of debate since they are considered a taboo if violated in any way (Luis, 2001).
The issue of racism is still a taboo and presents a major complicated subject area of discussion that is still questionable to date.
Moreover, sexuality was a taboo subject that was of great concern to the Cuban families.
Expressing undesirable attitudes is directly considered a taboo in the Cuban Culture.
Practice and meaning of Touch
Touching is considered a demonstration of affection, therefore, is not in any way considered a taboo in the Cuban Culture.
Touch among family members and friends are acceptable and practiced in the event of showing affection and expressing feelings (Luis, 2001).
Touch does not suggestively indicate a sexual connotation in this culture.
The Cubans like to argue and complain. For instance, it is said that a dispute is not resolved until everybody collapses from the exhaustion.
They say that this kind of argument is useful since it helps in relieving the high social tension in the country.
More intense interpersonal conflict requires a more subtle approach; Cubans social norm towards open conflict entails minimizing any relational conflicts through expressive innuendo rather than making the direct
Touch towards the opposite sex is a sensitive issue and is governed or controlled by the age group of the individuals and the consented trust between the grownups.
Healthcare providers have the permission to touch the individuals during appropriate medical examinations. This is a necessitated fundamental approach for the providers when administering care.
Spatial and distancing strategies for Communication
It is important to speak in a formal way when addressing strangers.
The young ones are expected to act formal when addressing the elderly in the Cuban culture as well, as a sign of showing respect.
The hands and the general body language form a central feature of communication in the Cuban culture (Kirk & Padura, 2001).
The Cuban people shake hands as a way of greeting somebody and fare welling or bidding them bye.
It is common action for men to usually exchange friendly hugs.
The communication methods vary with the age group since it common for both women and men to greet their family and friends and family with a kiss on a cheek and a hug.
The age, gender and generation of the citizens are what determine the spatial and distancing strategies while in communication.
The informalities used in addressing the strangers using words like 'mi corazón' (my heart), 'cariño' (dear) or 'mi vida' (my life) are common among the Cuban culture.
The different groups do not just mix and is affected by the difference in social class, race or sexuality.
The country has language schools and courses that facilitate better communication skills, for example, the English language.
Communication is cultural issue in the Cuban culture especially in healthcare since unlearned individuals find hard to address and converse their heath issue to personal doctors.
Eye Contact
In Cuba, it is important for people to make eye contact especially whilst greeting unlike other cultures.
There exists varied beliefs' regarding eye contact between the young Cubans and the Older Cubans in relation to maintaining eye contact with people from different age groups, friends, and family members.
The young population in Cuba is encouraged to maintain eye contact especially for those who are considerate of assertive representation in relative communication and are non-submissive.
In addition, it is a sign of respect for the young Cubans to maintain eye contact with older people and strangers.
On the other hand, the traditional and much older folks in Cuba prefer limited eye contact so as to infer respect. This particular character by the old Cubans portrays most as those with immense wisdom and is figures of admiration.
Despite minimal eye contact, total avoidance is regarded as an indication of dishonesty.
Non-verbal cues
It is common for most Cubans to use lively facial and hand gestures while communicating
Communication between family members, co-workers, and friends is characterized by frequent physical contact with the hand and the distance maintained is short. This is particularly for emphasis
The application of facial expression and gestures is common in emotional circumstances and it is a common occurrence to speak in a loud voice.
Personal distancing/Spatial and greetings
During initial introduction, a handshake is a common whereas when greeting is habitual and the previous contact established, a close friend or is a family member, kisses are used on the cheeks and probably combined with hugs.
This practice is mostly common between men and women or between women but rarely between male friends (Kirk & Padura, 2001)
Cubans tend to maintain a relative distance while speaking with supervisors or strangers within professional circumstances.
Men often emphasize the greeting with firm handshakes and the left hand stroking the shoulder of the other greeter.
In professional cases, standing whilst communicating is important with an upright posture indicating confidence, respect, and maturity.
Spatial distancing is quite varied between Cubans and is dependent on gender, age, acculturation, and generation.
Older Cuban women prefer greater personal space and maintain distance away from men (Luis, 2001).
Perception of Cuban culture; past, present or future oriented
Cuban culture has evolved over the decades due to the increasing interchange of cultures as a result of globalization enhanced technology.
Archaic practices that were common during the past such as aggressive rebellion and social conservativeness have been diluted by the young generation's increased use of social media (Kapcia, 2005).
These new avenues are used to convey grievances unlike in the past and an approach to make better the future is gradually adopted.
Impact of Cuban culture in health care
The culture practices within spiritual settings influence greatly the status of health in Cuba. This is because certain archaic beliefs disregard conventional treatment leading to increased ailments.
I addition, natural teas, herbs and particularly the OTC drugs are often preferred as the first intervention for symptoms of disease.
On the other hand, church practices encourage upholding morals and discourages engagement in risky behaviour thereby promoting good health amongst individuals (Kapcia, 2005).
Despite the use of nursing homes and extended care facilities, most Cubans prefer to keep their sick family members at home.
It is tradition that women in homes are considered as the primary promoters of good health and caregivers within the respective homes.
References
Kapcia, A. (2005). Havana: The making of Cuban culture. Bloomsbury Academic.
Kirk, J. M., & Padura, L. (2001). Culture and the Cuban Revolution: Conversations in Havana. Gainesville, Fla: University Press of Florida.
Luis, W. (2001). Culture and customs of Cuba. Westport, Conn: Greenwood Press.
Time is precious
don't waste it!
Get instant essay
writing help!
Plagiarism-free
guarantee
Privacy
guarantee
Secure
checkout
Money back
guarantee
Get a Free E-Book ($50 in value)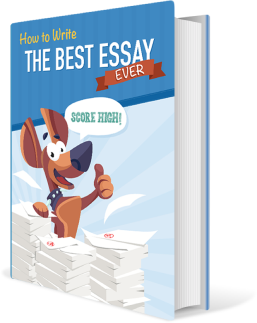 How To Write The Best Essay Ever!