Health Care Economics Terms Comparison, Research Paper Example
This Research Paper was written by one of our professional writers.

You are free to use it as an inspiration or a source for your own work.
Health care economics is defined as "an applied field of study that allows for the systematic and rigorous examination of the problems faced in promoting health for all" (Johns Hopkins). In addition, Johns Hopkins states that health care economics is used to study health care systems in a way that serves to inform the public and private sector about cost-effective courses of action in medical initiatives and how it relates to the health care expenditures and allocation of funds and resources.
Furthermore, health care economics relates to access of care and health care costs of the country's health system and how it functions. This affects health care marketing in many ways that, in turn, affects patients, health care professionals, health care facilities, health care companies, and the government, as well as the entire health care industry. For example, Herring (2012) reports about $3 trillion per year is spent on health care in the United States, which is one of the country's major issues. Also, health care economics is associated with rising health care spending and how to control it to optimize resources and money management.
In the world of health care economics, specific terminology is used in the context of dealing with this subject on a regular basis. Some of the terms that are relevant to this subject are 1) Resources, 2) Costs, 3) Cost Allocation, 4) Technology, and 5) Quality. Although these terms serve their various purposes within the context of health care economics, they also serve the purpose of serving as a basis for managing the economy in the health care system. Following are comparisons of the above terms as they relate to the subject.
Resources
According to Feldstein (2011), resources are a significant factor in the role of health care economics, as resources can, and often do, become scarce in the medical services sector. This makes it a challenge to allocate certain resources to the various sectors. Resources in an economic context include time, money, and intellectual property.
Costs
As it relates to costs, resources are connected to opportunity costs that can be used to expand quality of care in needed areas. In other words, allocating scare resources to areas that have the best opportunity for efficiency is preferable. The allocation of resources in this manner is important for funding health care programs that have different costs but have the greatest marginal benefit per dollar spent (Feldstein, 2011).
Cost Allocation
Regarding cost alloation, health care economics focuses on consumer benefits and how they tie into the budgetary burdens of the current national health system (Garber & Skinner, 2008). Attempts to optimize the allocation of scare resources while minimizing the cost of producing outputs are restricted by budgetary constraints (Feldstein, 2011).
Technology
Technology is connected to budget constraints in the way that increased expenses could result in shortages of funds for new technologies. However, medical technology growth occurs in larger hospitals in urban communities and this has changed patient outcomes for the better. In addition, a change in technology can cause a shift in supply, which would cause changes in the marginal productivity of inputs (Feldstein, 2011).
Quality
As it relates to health care economics in the United States concerning quality, high-spending areas seem to have the worse quality of care outcomes. In addition, the United States costs from expenditures for information technology and patient outcomes reporting is necessary for quality of care improvements (Garber & Skinner, 2008). Also, the quality of life which reflects how life attributes are modified for patients is significant. These attributes include the segments of the human life condition such as the physical, moral and social segments, as well as the political environment (NLM, 2013).
How These Terms Compare
The comparison of the terms above compare in the sense that they are all integral to the world of health care economics, as they tie into each other in some way, as noted. For example, resources are related to costs (money), money needs to be allocated (cost allocation), and technology is a resource that can improve upon quality and quality of life for people.
Conclusion
According to the American Economic Association, the United States health care system is "the most competitive, heterogeneous, inefficient, fragmented, and advanced system of care in the world" (Garber & Skinner, 2008). However, health care economics can allow the government to make the best choice in the course of action regarding regulations, national health programs, and national health insurance packages (Johns Hopkins). This means that many terms related to health care economics can be more than mere terms, but sources related to improving how the country manages its health care spending in the short- and long-term.
References
Feldstein, P. J. (2011). Health Care Economics (7th ed.). Cengage Learning.
Garber, A. M., & Skinner, J. (2008, Fall). Is American Health Care Uniquely. Journal of Economic Perspectives, 22(4), 27-50.
Herring, A. (2012, December 17). Understanding the economics of healthcare. Retrieved from News @ Northeastern: http://www.northeastern.edu/news/2012/12/understanding-the-economics-of-healthcare/
Johns Hopkins. (n.d.). What Is Health Economics? Retrieved from Johns Hopkins Bloomberg School of Public Health: http://www.jhsph.edu/departments/international-health/global-health-masters-degrees/master-of-health-science-in-health-economics/what-is-health-economics.html
NLM. (2013, April 22). Health Economics Information Resources: A Self-Study Course. Retrieved from U.S. National Library of Medicine: http://www.nlm.nih.gov/nichsr/edu/healthecon/glossary.html
Stuck with your Research Paper?
Get in touch with one of our experts for instant help!
Messenger
Live chat
Time is precious
don't waste it!
Get instant essay
writing help!
Plagiarism-free
guarantee
Privacy
guarantee
Secure
checkout
Money back
guarantee
Get a Free E-Book ($50 in value)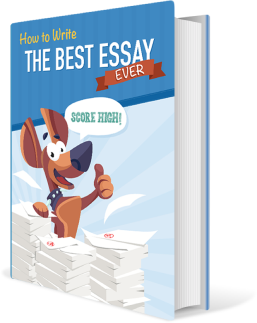 How To Write The Best Essay Ever!