Health Care: Nephrology, Research Paper Example
This Research Paper was written by one of our professional writers.

You are free to use it as an inspiration or a source for your own work.
Introduction
Differential Nursing Diagnosis 1-Renal Colic
Mr. T could be diagnosed as having renal colic. In this case the only odd sign is his urine which is dark. However, flank pain radiating to the back and groin along with restlessness are highly suggestive of renal colic.
Differential Nursing Diagnosis 11- UTI
The second differential diagnosis pertains to upper urinary tract infection, but there is no marked fever and the urine often is not bloody. This could not be UTI, but whatever the condition is it could be a mixed condition of UTI and some other presentation. The other reason for using UTI a second differential diagnosis is because it occurs mainly in women.
Differential Nursing Diagnosis 111- Pyelonephritis
A positive Left Costo Vertebral Angle (CVA) tenderness or Murphy's punch sign is highly indicative of pyelonephritis. Blood is present in the urine. No frequency in urine was reported neither fevers (Musana & Yale, 2005). However, the Mr. T leans towards the affected side and denies having any pains prior to arriving at the facility.
Brief Description of Primary Diagnosis-Pyelonephritis
My primary diagnosis for this case is pyelonephritis for which a nursing care plan will be developed. Acute pyelonephritis symptoms occur rapidly over a short time span. Mr.
T did not sustain any back injury for these symptoms to arise. As such, the onset of excruciating pain can be considered sudden. The pain radiated from the left sided flank, back towards the groin. In the acute stages there is no fever neither vomiting (Ramakrishnan & Scheid, 2005). Mr. T did not manifest any of these symptoms.
With a positive CVA there is an indication of inflammation or infection around the kidney. These could be produced by the presence of a kidney abscess, stones or puss accumulation around the kidney known as pyelonephritis. Only in cases of chronic pyelonephritis the patient develops nausea and vomiting. Therefore, this treatment plan will focus on management of Mr. T for acute pyelonephritis.
Conclusion
Care Plan – Management of Acute Pyelonephritis
Objective
Assessment
Diagnosis
Planning
Implementation
Evaluation
To relieve pain
Determine the extent of pain, by asking patient to express from 1-10 the degree experienced
Pain level

8

Inform Primary to order to prescribe analgesic
Administer the prescribed medication

Monitor Mr. T for reactions to the medication

· Observe after an hour  Mr. T 's reaction to medication

· Report any adverse reaction to physician

To contain inflammation/ infection
Assess  Mr. T for swelling of face extremities or discolorations, especially, around the kidney or any other parts of the body
Inflama-tion of kidneys
Inform physician

regarding Mr.T discom-fort

Withdraw blood specimen for routine evaluation kidney function and blood culture detecting causative organism based on physician's orders.

Administer antibiotics ordered

Observe Mr. T for reaction to medication

Conduct routine temperature; pulse blood pressure and respiration evaluations to assess notable changes and report to doctor.

To promote adequate nutrition
Observe if Mr. T is taking his meals when

brought to his beside.

Observe what he eats. Investigate if he is drinking water and how much per day.

Loss of appetite
Inform doctor to ask for a nutrition-ist to investi-gate Mr. T's nutri-tional needs
Encourage Mr. T to eat nutritious meals and drink plenty of water
Evaluate if Mr. T's attitude towards his nutritional needs and if he begins eating normally
To provide emotional support
Assess Mr. T coping skills and pattern regarding pain and his hospitaliza-

tion

Slightly unrespon-sive to treatment
Inform primary care

physician

Encourage Mr. T to be more adaptable to the hospital environment since it would soon be over
After a day evaluate his emotional demeanor and report to physician
References
Musana, K., & Yale, S. ( 2005). Murphy's Sign. Clin Med Res 3 (3): 132.
Ramakrishnan, K., & Scheid, C. (2005). Diagnosis and management of acute pyelonephritis in adults.  American Family Physician 71 (5): 933–42.
Stuck with your Research Paper?
Get in touch with one of our experts for instant help!
Messenger
Live chat
Time is precious
don't waste it!
Get instant essay
writing help!
Plagiarism-free
guarantee
Privacy
guarantee
Secure
checkout
Money back
guarantee
Get a Free E-Book ($50 in value)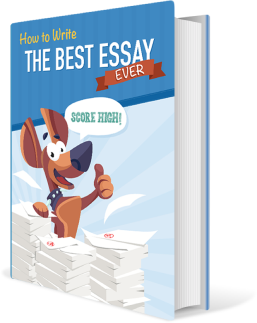 How To Write The Best Essay Ever!