Health Informatics: Test Plan, Business Plan Example
This Business Plan was written by one of our professional writers.

You are free to use it as an inspiration or a source for your own work.
Introduction
Health informatics basically entails delivering vital information on health issues to ascertain the patient-clinicians relationship which consequently improves the health services and addressees the costs aspects in delivering such services to patient's, the services that will be provided include telemedicine and telephony among others (O'Carroll et al., 2002). Over the past several years, information systems have been utilized in a number of different organisations and for many different applications; however, in a healthcare context, it is important to note the different stages and uses for such a system. The paper will be very comprehensive in discussing several issues that include scope, schedule, acceptance deliverables, resources (human, hardware, software, network and/or other equipment, space, budget), risks, and contingencies.
Health Informatics (Test Plan)
This project is so elaborate that it will incorporate several resources both human, financial, and equipments. In the context of scope, this particular software is to be used for the purpose of integrating care management by transforming it from an episodic basis to a proactive, collaborative and user-friendly population management. To achieve this, a number of tools will be used, such as electronic health records (EHR); point-of-care; decision support and user-configurable workflows will be employed. However, anything outside of a reasonable budget will not be considered, and all decisions will be handled by the Nurse Case Manager; to avoid scope creep. However, the project will incorporate three case managers that will head, the project implementation, resource mobilization, as well as human resources. The project will incorporate other health related agencies, the social workers, as well as the clinics.
In terms of the milestones and activities that need to be planned and completed within the intended start and finish dates, it is important to note that much of the time allotted will be for the purposes of transferring the management basis from episodic to proactive, which will link to the overall process of implementing the software for integration into a care management solution. Once the sub-tasks of each of these stages are completed, the milestones will also be completed according to the specific activities. As a test plan, this paper also forms an acceptable deliverable, along with the three main tools to be utilized, as aforementioned: (1) electronic health records; (2) point-of-care and decision support; and (3) user-configurable workflows. These three tools will be integrated using the software as a broad user platform.
Firstly, the EHR's used will be able to provide patient outcomes more rapidly, and will also take into account caregivers' decisions (Blumenthal & Tavenner, 2010). These benefits, as shown in clinical practice, will have many long-term advantages when utilized for its purpose in the intended environment. Secondly, point-of-care tools, such as the EHR's mentioned above, coupled with other appropriate healthcare services, will be able to gauge the patient's progress and diagnose health conditions on a more proactive, collaborative, and user-friendly basis. This will be further discussed later on, in terms of decision support provided as per the Nurse Case Manager and related personnel. Thirdly, user-configurable workflows will assist nurses and other medical staff to work with the Nurse Care Manager and also the project management software to identify interdependencies, milestones and activities that need to be completed by the deadlines. Other work-related tasks and sub-tasks can be monitored by the software platform and the individuals involved.
In every test plan, there must be outlined the available resources needed to ensure that management is effective in completing the scope which it identified at the outset; and this test plan is no exception. In particular, the human resources, hardware resources, software resources, as well as any additional equipment, space and an adequate budget will be outlined below. Human resources are an integral part of this test plan and its role in ensuring that the project goes according to plan. The Nurse Case Manager will be responsible for the implementation of the test plan, with the assistance of the doctors, nurses and technical staff required to make this plan a reality. Hardware resources are required to sustain the software platform, the project management program, and the main tools needed for its efficient and effective use. Such hardware would include computers, LAN cables, as well as any server hard lines. This hardware should be connected into the existing mainframe of the workplace' information technology hub. Software resources also rely on the hardware to function properly, and these two resources should be synced beforehand. To configure the user-configurable workflows, as well as the project management program, the necessary installation procedures should be carried out beforehand, and its user applicability and instructional uses should be clarified to personnel who interact with it on a daily basis.
In the context of the equipment, space and budget, as these three additional requirements are all interlinked, it is important to note that they all play a pivotal role in determining the project's success or failure; therefore, they will be addressed below. In addition to equipment already installed and in use in the workplace, any other equipment, such as EHR's, if not already being used, should be frequented regularly, in order that any updates on patient' progress, as well as familial obligations are carried out with promptness and care. Space can be seen to be a potential roadblock, in terms of sufficient room to house extra equipment, hardware and software resources. However, enough space can be made for these resources if they are fitted into information technology hubs or areas where technology is already being used for the benefit of staff and patients. Finally, an adequate budget must be finalised and confirmed by the Nurse Case Manager and any other department or senior personnel that should be consulted when carrying out such an important project.
When planning and preparing for the implementation of such a project, there are often internal and external risks that must be taken into account. In this case, there are three main risks that could eventuate in the culmination of a potential obstruction to the carrying out of the project. Firstly, there may be internal issues in relation to software formats. Although much of the medical software available has been tested in various applications and environments, not all softwares are applicable to the workplace. Therefore, the software should be tested during the initial stages, in order to determine its appropriateness for this project. Secondly, patients, family and friend may have reservations or possibly object to the introduction of this proposed project, and understandably so, as technology can sometimes be seen as more of a threat than a help. However, the practical aspects of this project, namely the integrative nature of the new management solution, the transition from episodic to proactive approach through the tools outlined, and the importance of care management for the benefit of those involved should be highlighted to medical staff, patients, and familial connections alike.
Thirdly, the approval of senior personnel, in terms of the project schedule and budget may meet with some resistance, as is always the case in environments such as those in the healthcare and nursing industries. Nevertheless, it should be noted that familiarizing oneself with the purpose and intended outcomes of the healthcare informatics will increase the applicability of information technology (Kezia & Eldridge, 2012). The testing period will be approximately three months. The illustration 1 in the appendix below indicates the budget estimation of the project.
For this particular project, contingencies should be put in place when planning for the intended purpose and outcomes of it. In terms of value, the project must consider the patients, family and friends who are the receivers of the service and benefits as outlined by the software integrated management solution utilized by the Nurse Care Manager, the doctors, and other medical staff, such as nurses and any other individuals involved. Achieving high value for patients must become the overarching goal of health care delivery, with value defined as the health outcomes achieved per dollar spent (Porter, 2010). Only then will the project be successful in the truest sense. The project will use the hat/use of modelling that several advantages that include provision of high value data, adequate information, as well as exchanging knowledge in a timely and secure manner. The strategy as well will ensure good rural coverage to avail positive support in both rural and remote sectors thus improving preventative strategies that will better predict future demand and affect the key outcomes. The strategy shall also be geared towards developing the telemedicine that will reduce the patient trafficking thus improving the transit care. The tele-health aspect of delivering services to the patients will dramatically reduce patient admissions in the hospitals as well as reducing the distance coverage by patient in seeking the services, this technology shall help to move towards a more integrated and sustainable social and health care provision to the patients (O'Carroll et al., 2002).
However, the method has some disadvantages that include the fact that it is not very effective in the management of extremely voluminous and heterogenous data. The information strategy model as a form of information and communication technology in improving the patient care journey can be also faced with a series of risks in its implementation, this includes: shortage of equipments, telephony systems, acquisition of additional space, in adequate skilled personnel to help in the implementation of the strategy (Friedma & Wyatt, 2006).
Conclusion
In summary, the software for integrated care management solution, which transforms traditional episodic-based care management into proactive and collaborative population healthcare management through electronic health record (EHR)-enabled care plans, point of care tools, decision support, and user-configurable workflows for care management, will assist patients, familial connections, and also nurses, doctors and other individuals with the collective benefits of putting the care back in care management.
References
Blumenthal, D. & Tavenner, M. (2010). The 'Meaningful Use' Regulation for Electronic Health Records. The New England Journal of Medicine, 36(3), 501-504.
Friedma, C. F. & Wyatt, J. (2006). Evaluation methods in medical informatics. Second edition. Springer Verlag: New York.
Kezia, L. & Eldridge, C. (2012). Healthcare Informatics in 21st Century Nursing. Journal of the Dermatology Nurses' Association, 4(3), 188-194.
O'Carroll P. W, et al. (2002). Public health informatics and information systems, Springer.
Porter, M. (2010). What is Value in Health Care. The New England Journal of Medicine, 36(4), 2477-2481.
Stuck with your Business Plan?
Get in touch with one of our experts for instant help!
Messenger
Live chat
Time is precious
don't waste it!
Get instant essay
writing help!
Plagiarism-free
guarantee
Privacy
guarantee
Secure
checkout
Money back
guarantee
Get a Free E-Book ($50 in value)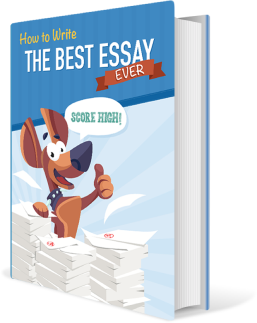 How To Write The Best Essay Ever!